POTSDAMER PLATZ, Introduction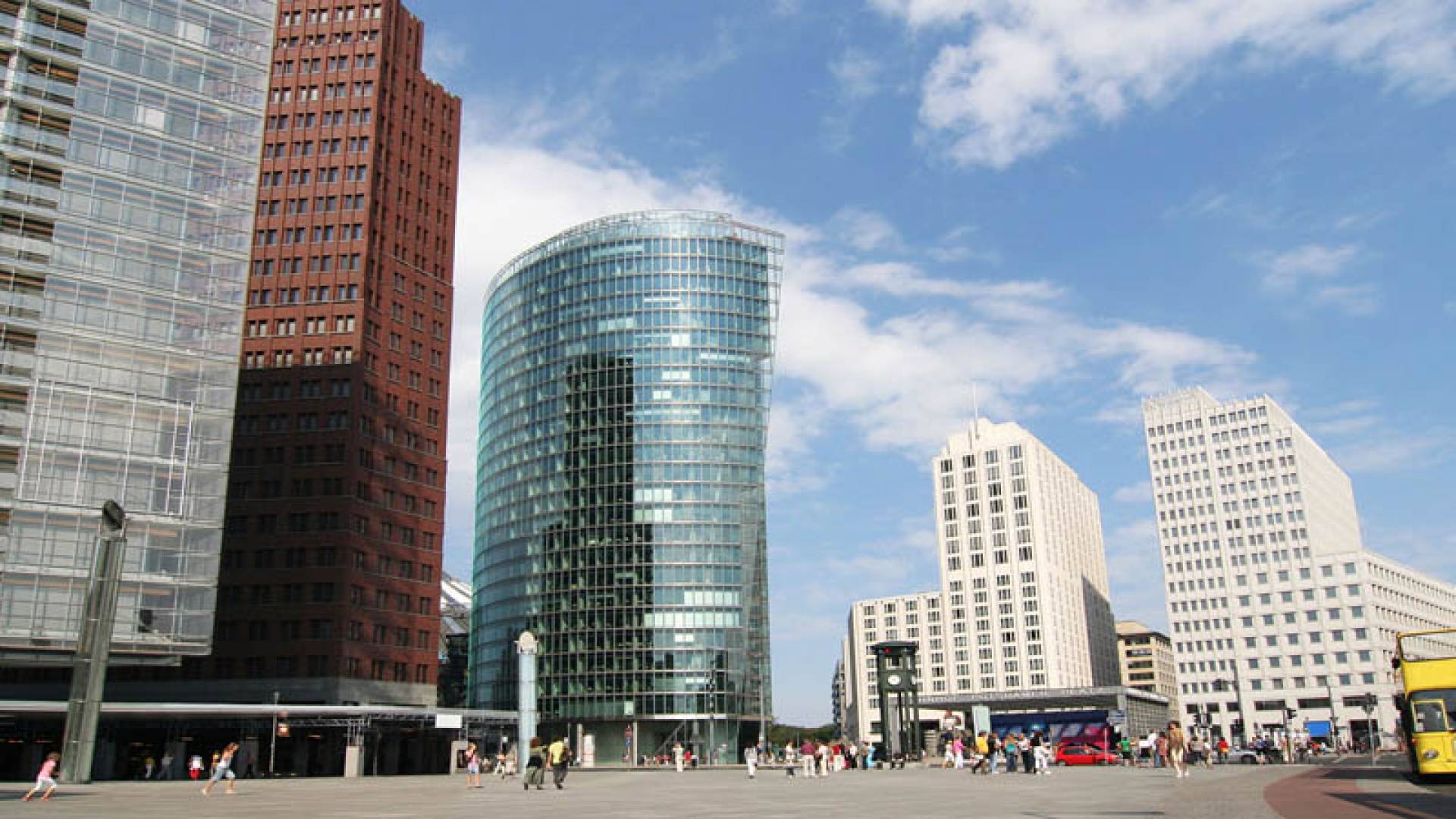 Audio File length: 2.20

Language: English
Potsdamer Platz is the most modern of all the squares in Berlin.
This lively area, with its skyscrapers and shopping malls, features some particularly striking architecture, with buildings that seem to have been constructed with each other's functions in mind. This sensation is not merely a coincidence.
During the Second World War, the whole area around the square was heavily bombed and laid to waste. At the end of the war, the square was divided by the border between East and West Germany, and in 1961, by the actual Berlin Wall. In 1953, it was the site of a demonstration by workers from the East, which was crushed without mercy by Soviet troops and the police, resulting in hundreds of victims.
In the 1990s, following German reunification, the square was entirely rebuilt, with a project involving numerous architects.
The Italian architect, Renzo Piano, was entrusted with an area belonging to the car manufacturer Daimler, comprising a number of buildings. The most striking of these is a brick skyscraper, the Kollhoff Tower, completed in 1999 by the architect Hans Kollhoff, one of the members of Renzo Piano's team. If you go up to the 24th floor, you'll find the Panoramapunkt, a platform that offers splendid views of the surrounding area.
Sony was assigned an area where you can now see the company's offices, while a third area was given over to the construction of the Beisheim Center, reminiscent of the skyscrapers in New York and home to offices, shops and the luxury Ritz-Carlton Hotel.
If you decide to continue along Potsdamerstrasse, you'll come to Berlin's "Walk of Fame", the Boulevard der Stars. Just like in Los Angeles, bronze stars have been set into the sidewalk in honor of Germany's greatest film actors. A fun feature here are the Pepper's Ghost Cameras which project holographic images of the celebrities above their stars offering visitors the chance to take selfies with German's most famous actors.
An interesting fact: even before the War, this was a very popular, bustling square. Traffic was heavy, since the square is situated at the crossroads of five streets, and in 1920, the world's first traffic lights were installed here.