CHURCH OF SAN MATTEO, Introduction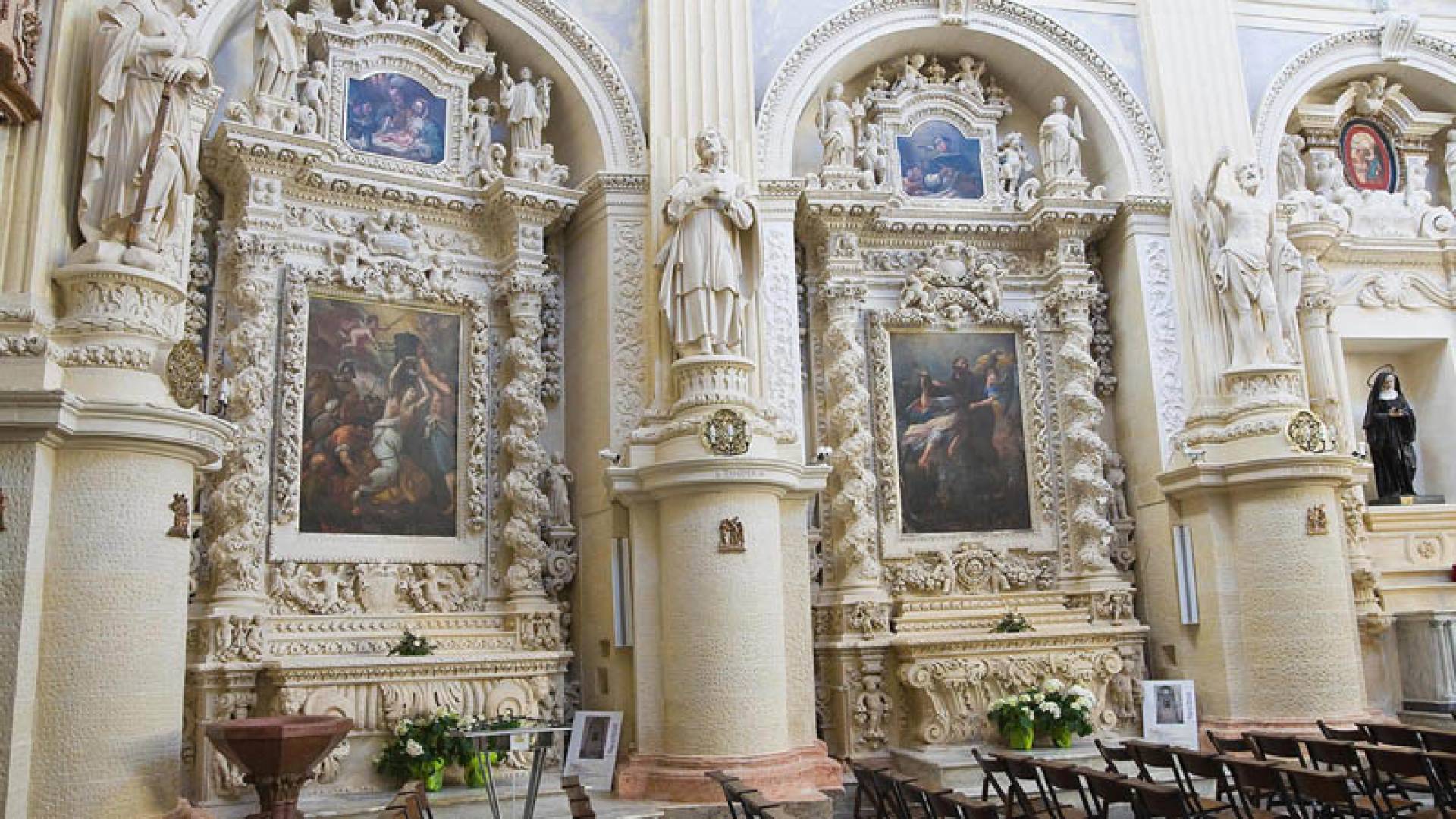 Audio File length: 2.28

Language: English
The Church of San Matteo was built between 1667 and 1700 for the Tertiary Franciscan Sisters, probably by Giovanni Andrea Larducci, a Venetian architect. San Matteo is completely different from all the churches you've already seen or will see in Lecce.
The convex bottom part of the facade appears to swell outwards, while the upper part recedes from the lower part and appears to cave inwards.
The more traditional churches in Lecce owe their beauty to the numerous decorative elements, but there was no question that the facade could be anything other than flat. This approach to architecture, featuring concave and convex structural elements in addition to surface embellishments, is one of the most interesting aspects of the Baroque style developed in Rome by the sublime architects Bernini and Borromini, who conceived buildings as magnificent living beings, able to break away from the rigid, traditional canons.
Larducci, who designed this church, was a nephew of the great Francesco Borromini, and took his inspiration for it from a church designed by his uncle in Rome, namely San Carlo delle Quattro Fontane.
After Larducci's death, Giuseppe Zimbalo completed the upper part of the facade, which was more in keeping with Lecce style.
Now press pause and enter the church.
The richly decorated interior has an elliptical ground plan, round yet elongated, flanked by arched chapels with splendid altars, separated by pillars with statues of the twelve apostles by the local artist Placido Buffelli. These statues from 1692 form the most significant sculptural group in the Salento area. The painted wood statue of Saint Matthew on the high altar was sculpted in 1691 by Gaetano Patalano from Naples. If you look upwards, you can admire the exquisite gallery with pairs of arches as well as a cornice, above which are the windows. Unfortunately, the original ceiling was replaced in the 19th century.
Let me leave you with an interesting fact: the Franciscan nuns used to listen to Mass from the gallery to avoid coming into contact with men.