GAE AULENTI SQUARE, Square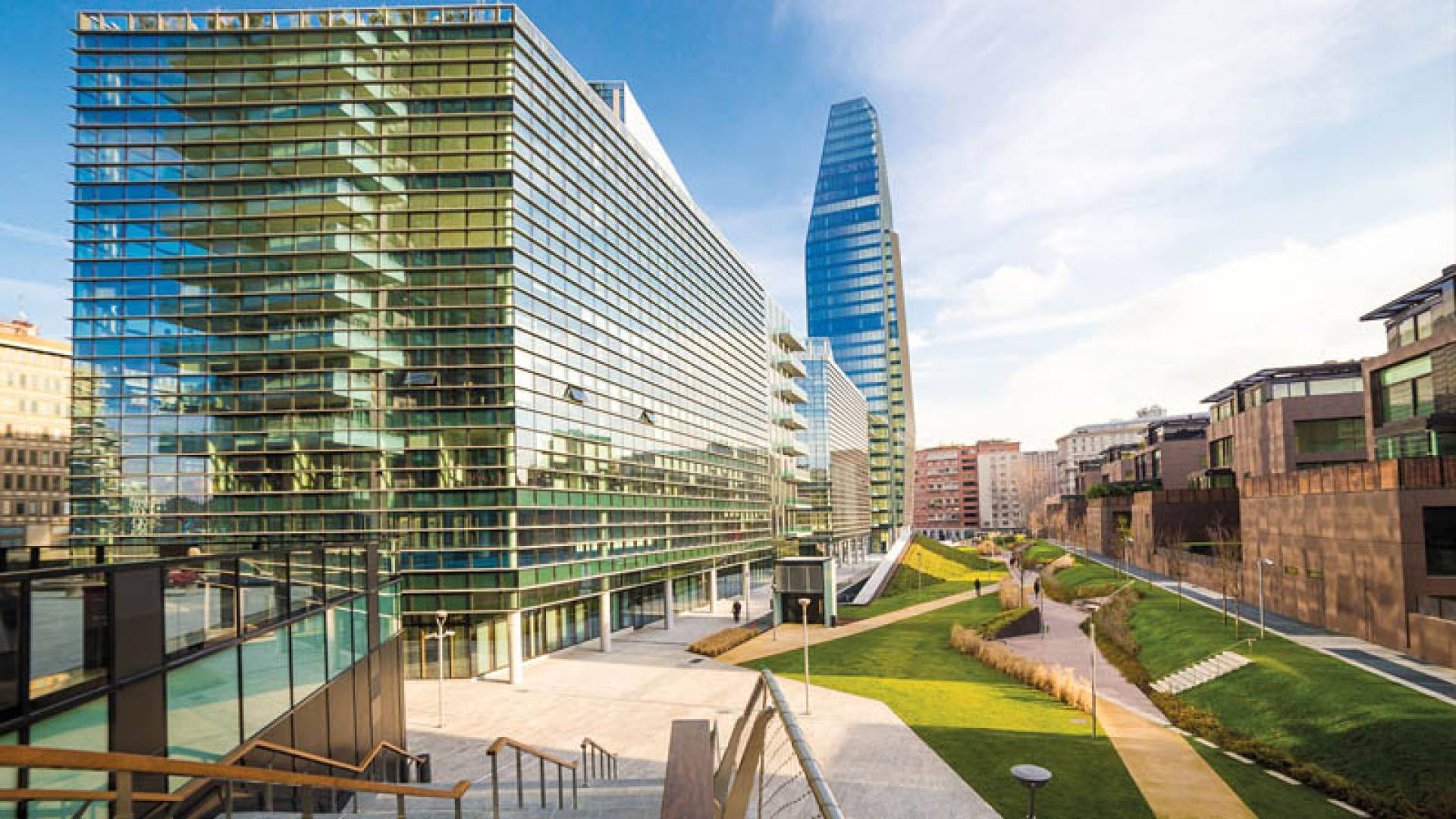 Audio File length: 2.48
Author: STEFANO ZUFFI E DAVIDE TORTORELLA

Language: English
Gae Aulenti Square is one of the most futuristic architectural complexes in Europe!
It's important to know that for the Universal Exhibition of 2015, Milan underwent a period of intense building and urban renewal: its image, profile, and symbols have changed, and the city is experiencing an artistic and cultural renaissance.
So if you want to experience the Milan of the 21st century and see one of Europe's most fascinating contemporary architectural complexes, you should go to the Porta Nuova area around the bastions, and near the Garibaldi train station.
The heart of this area is the elevated square named after Gae Aulenti, and has an elegant wooden pavilion at its center that houses art exhibitions. At wintertime the square turns into a skating rink that's very popular with the Milanese, and if you go at night you can see its three fountains light up with a thousand colors thanks to the Solar Tree, an LED lighting system that uses the solar energy stored up during the day to power the lights at night.
There are about 25 buildings surrounding the square that were built over the past decade, including two called "vertical forest", which won the prize for the most beautiful skyscraper built in the world in 2014. If you get close enough to the buildings, you'll see that they are covered by plants and trees that are gradually growing over time, enveloping the architectural structure.
The group of new buildings also includes the Lombardy Region building, which is more than 160 meters tall, and it won't be hard to identify the pointed spire of the Unicredit skyscraper, which with its 231 meters is the highest point of the city. The multifaceted structure of the Diamond Tower is also unmistakable.
Not much farther along the bastions of Porta Nuova, there's also a glass building that houses another new and major cultural institution: it's the home of the Feltrinelli Foundation.
I definitely recommend visiting the new museums that have opened in the industrial complexes just outside Milan's historical center which have been designed by famous architects: the first is the Prada Foundation dedicated to contemporary art, and the second is Mudec, which houses permanent collections and non-European art exhibitions.
FUN FACT: the Friulian Gae Aulenti who passed away in 2012 was a world-renowned architect. Among his works, the most famous is the installation of the Orsay Museum in Paris, created in an old train station.