POLDI PEZZOLI MUSEUM, Introduction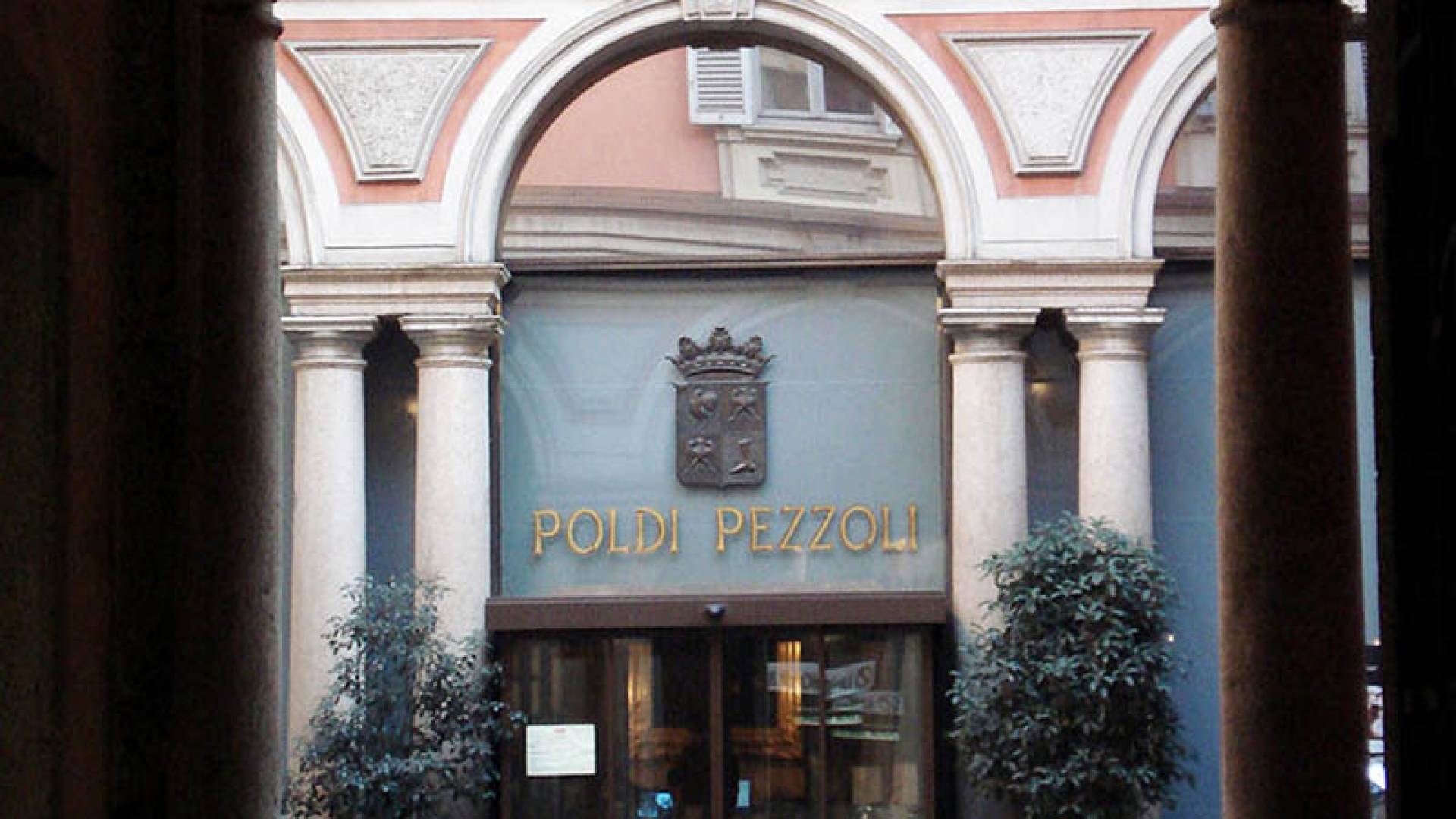 Audio File length: 2.39
Author: STEFANO ZUFFI E DAVIDE TORTORELLA

Language: English
This is one of the most fascinating museums in Milan!
In the nineteenth century, several Milanese collectors decided to open their homes to the public. Weather permitting, you can enjoy a nice walk through the historical center of Milan and take advantage of the opportunity to buy a ticket that gives you access to the four most important house-museums of the city.
The first and most fascinating of these is undoubtedly Poldi Pezzoli house-museum, which is just a short walk away from La Scala Theater, on the right side of Via Manzoni. If you go on a Wednesday between 6 and 10 pm, you can also enjoy a drink!
The entrance is in the courtyard, but don't forget to take a look at the lovely private garden at the palace's rear as well.
The story of young liberal aristocrat Gian Giacomo Poldi Pezzoli is as fascinating as a movie: he was exiled by the Austrian government and his property was confiscated because he had participated in revolts for independence. He later managed to return to Milan and regain possession of his family's palace, where he decided to live the rest of his life surrounded by artistic beauty. He bought masterpiece paintings and all types of precious objects and hired a team of decorators, cabinet makers, painters and set designers to set his home up like a theater.
The large main hall is a parade of masterpieces: Piero della Francesca, Mantegna, Raphael, Pollaiolo, Botticelli, Giovanni Bellini... but the room dedicated to the reading of Dante (the national poet who went into exile for freedom) is also a precious jewel combing different decorative techniques.
Upon his death at 56 years old, his last will and testament declared that the house should become a "Museum for the use and benefit of the public, forever".
Even while admiring the artwork today, you can feel the atmosphere and charm of a large apartment; you can hear the creaking parquet, soft whispers, and the enchanting fountain with red fish at the base of the stairwell.
There are a myriad of treasures to discover here: fabulous rugs, antique watches, the finest china, and the extraordinary armory hall, designed by the famous sculptor Arnaldo Pomodoro.
FUN FACT: among Gian Giacomo Poldi Pezzoli's many patriotic initiatives, the most famous was the smoke strike: he managed to convince the people of Milan to stop buying tobacco and playing the lottery, causing great harm to Austrian finances.