POLDI PEZZOLI MUSEUM, Portrait Of A Woman - Pollaiolo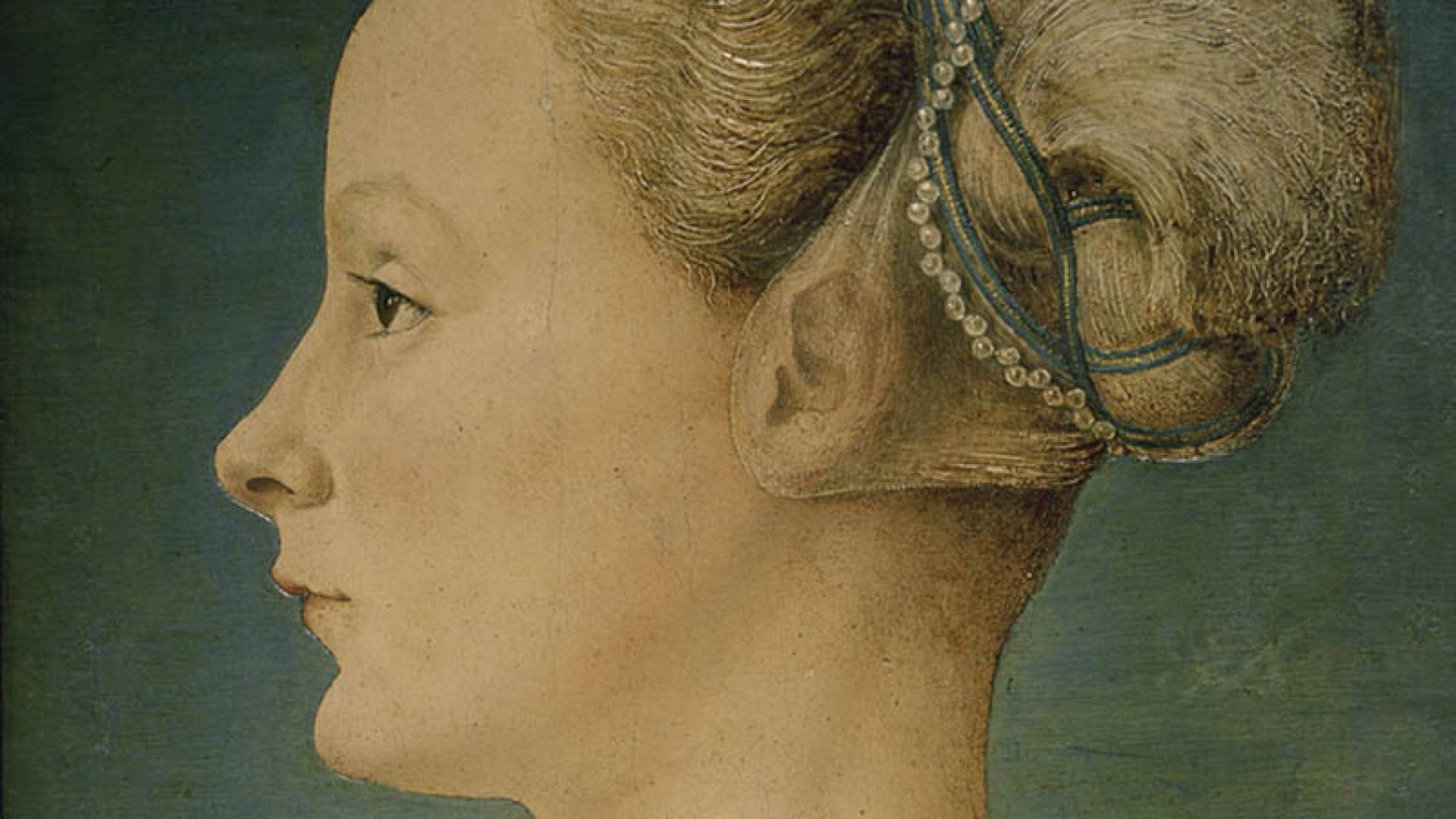 Audio File length: 1.59
Author: STEFANO ZUFFI E DAVIDE TORTORELLA

Language: English
This charming profile of a young Florentine lady from the second half of the 1400s is the museum's unmistakable symbol and also one of the most famous Italian paintings of the time. The owner Gian Giacomo Poldi Pezzoli bought it thinking it had been painted by Piero della Francesca, but it has actually been attributed to Piero del Pollaiolo; in any case, over time it has established itself as a model of luxury, elegance and class. It's not by chance that the museum is just a stone's throw from Via Montenapoleone, Milan's shopping district packed with international fashion labels' ateliers and showrooms where you can go crazy shopping after your tour of the museum!
The identity of this gentle woman is unknown: it might be Simonetta Cattaneo Vespucci, the blonde noblewoman who was loved by the great Florentine Giuliano de' Medici.
With the clear and precise outline of her silhouette, the painting is perfectly in line with the profiles and designs that were popular in Florence during the second half of the 1400s. Her immobile, serene silhouette stands out against a blue sky with sparse clouds. I suggest closely examining the painting: can you see the extraordinary way the fabrics and jewels have been rendered, from her velvet sleeve to the pale pearls on her forehead, and the soft gauze that descends from her complicated hairstyle and wraps around her ear. The young woman is staring into the distance, giving you the impression of a noble and unattainable beauty, almost as if she were a Renaissance top model!
FUN FACT: to obtain the scarlet red of the woman's dress, Pollaiolo used a color called kermes that was quite expensive and was usually only used to dye cardinals' robes. The color was extracted, incredibly, from the dried body of a cochineal insect!