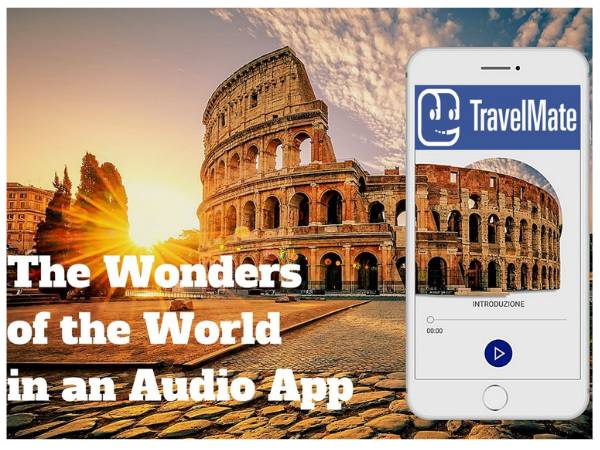 DISCOVER THE WONDERS OF THE WORLD WITH TRAVELMATE
The TravelMate App is specially designed to help you explore the wonders of the cities you're visiting, thanks to the smart content!
It's your exclusive guide, with professional audio and text content, photos and maps, offering a simple, appealing way to learn about the beauty around you!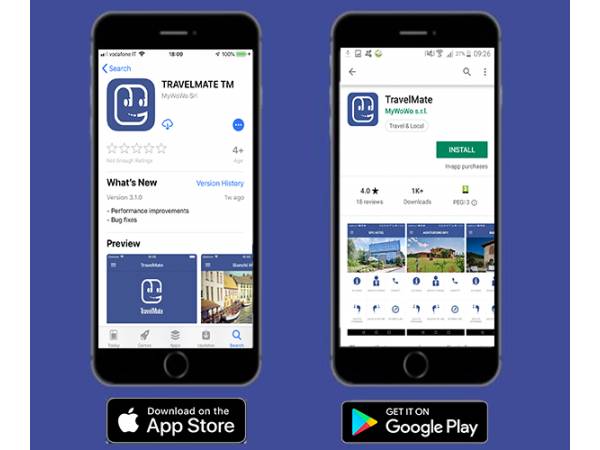 Download the TravelMate App to your smartphone from the Apple and Google Play stores
Downloading the App is free.

Listen to all the audio content free for 30 seconds, or purchase all the audio content of the city you're interested in at an exceptional price!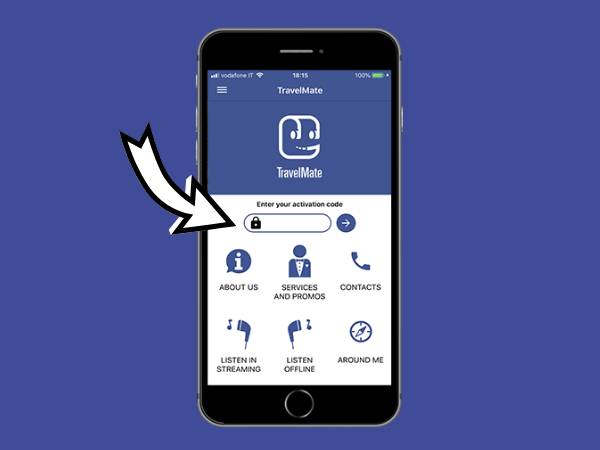 Enter your activation code (Pin)

Enter the code issued by our partners.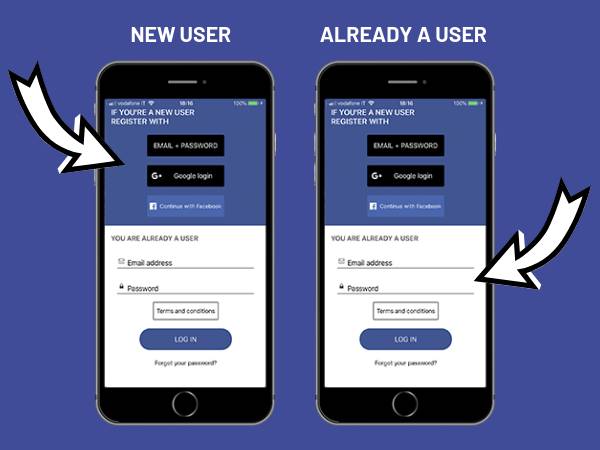 Register and Access the App
IF YOU'RE A NEW USER, REGISTER WITH ONE OF THE THREE OPTIONS:
- Email + password
- Google login
- Facebook login

IF YOU ARE ALREADY A USER INSERT:
- Email
- Password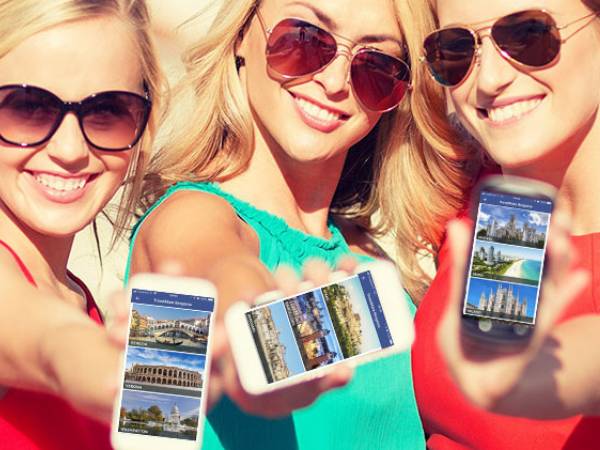 ENJOY!
Listen to the audio files of the wonders of the world!