BUCKINGHAM PALACE, Introduction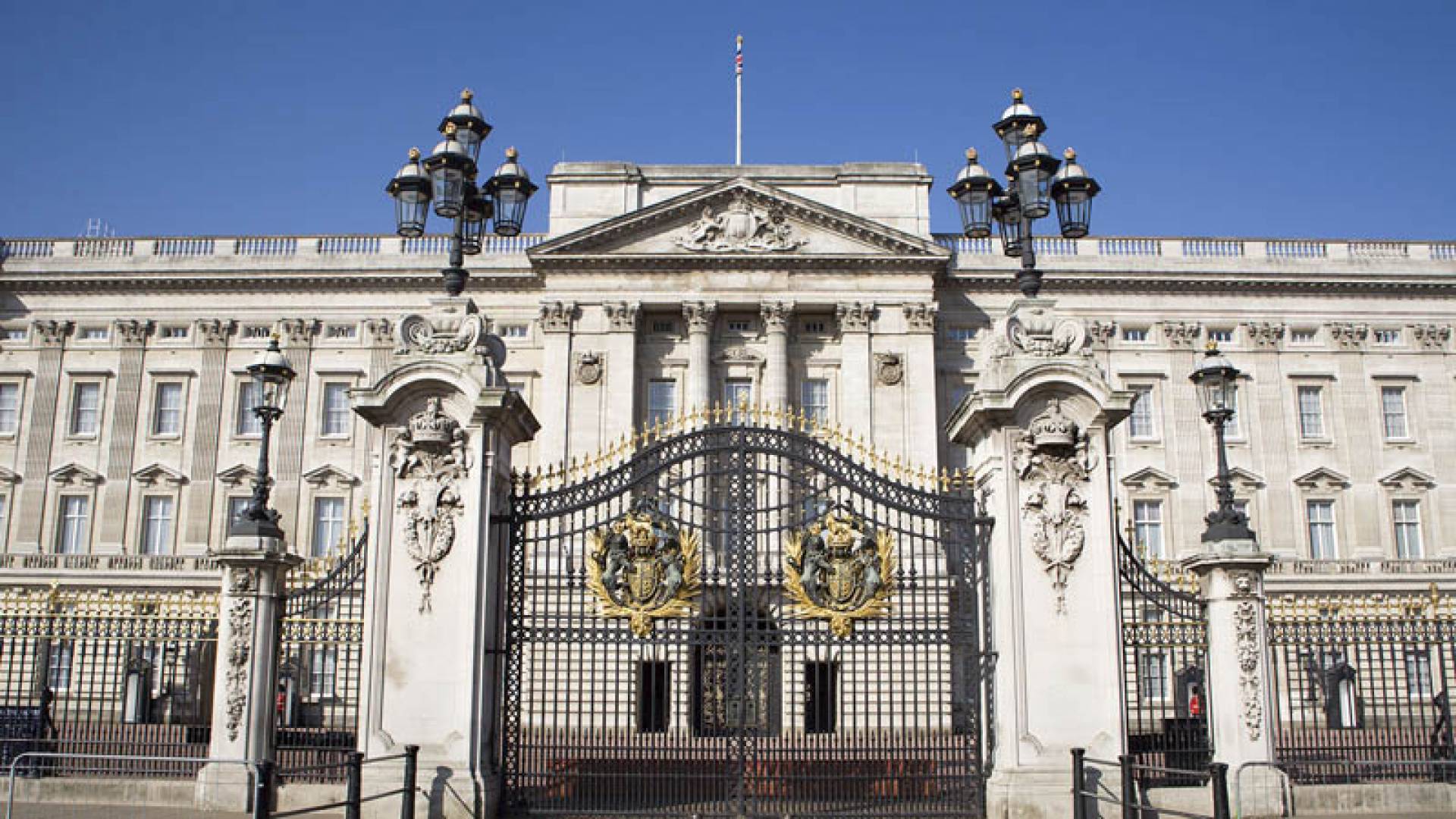 Audio File length: 2.14
Author: STEFANO ZUFFI E DAVIDE TORTORELLA

Language: English
The setting for stately ceremonies and events that have marked the history of mankind, this palace is not necessarily a particularly beautiful monument, but it has its own special charm that is enhanced by the parks surrounding it. The magnificent urban scenery that stretches from Trafalgar Square to Buckingham Palace dates back to the early 1900s, and was created for the beloved Queen Victoria and to celebrate the glory of the British monarchy in imposing style.
Your walk begins with the imposing Admiralty Arch, designed around 1910 as the border between the "civil" city and the monarchy. Of its three arches, the central one is only opened for royal processions.
The magnificent boulevard called The Mall lies beyond the arch. One side is completely open onto St James's Park, and the other side offers noble, Neoclassical façade s alternating with elegant gardens. This large, straight boulevard was created in the mid-seventeenth century by King Charles II, enlarged in Neoclassical times, and further renovated in the early 1900s to better frame Buckingham Palace, which marks the boulevard's end with its wide façade . At the Diamond Jubilee marking the 60th anniversary of Queen Elizabeth II in 2012, more than a million people crowded The Mall to watch the royal family's greeting from the palace's balcony.
The white marble monument you see at the centre of the roundabout surrounded by fences and flowerbeds is the Queen Victoria Memorial. The imperial sovereign is depicted among sculptures symbolising her virtues, and the memorial is topped by a golden depiction of Victorywhich sparkles brightly.
FUN FACT: you mustn't miss the changing of the guard, one of the most well-established British military traditions. Every day at 11:27 a contingent from an infantry regiment called the Foot Guards sets off from the Royal Guard's barracks, and the sound of the band reaches Buckingham Palace to signal the changing of the guard. The soldiers wear the characteristic red jackets and tall black bearskin hats.