HONG KONG MARITIME MUSEUM, Deck B Rooms B1 B2 B4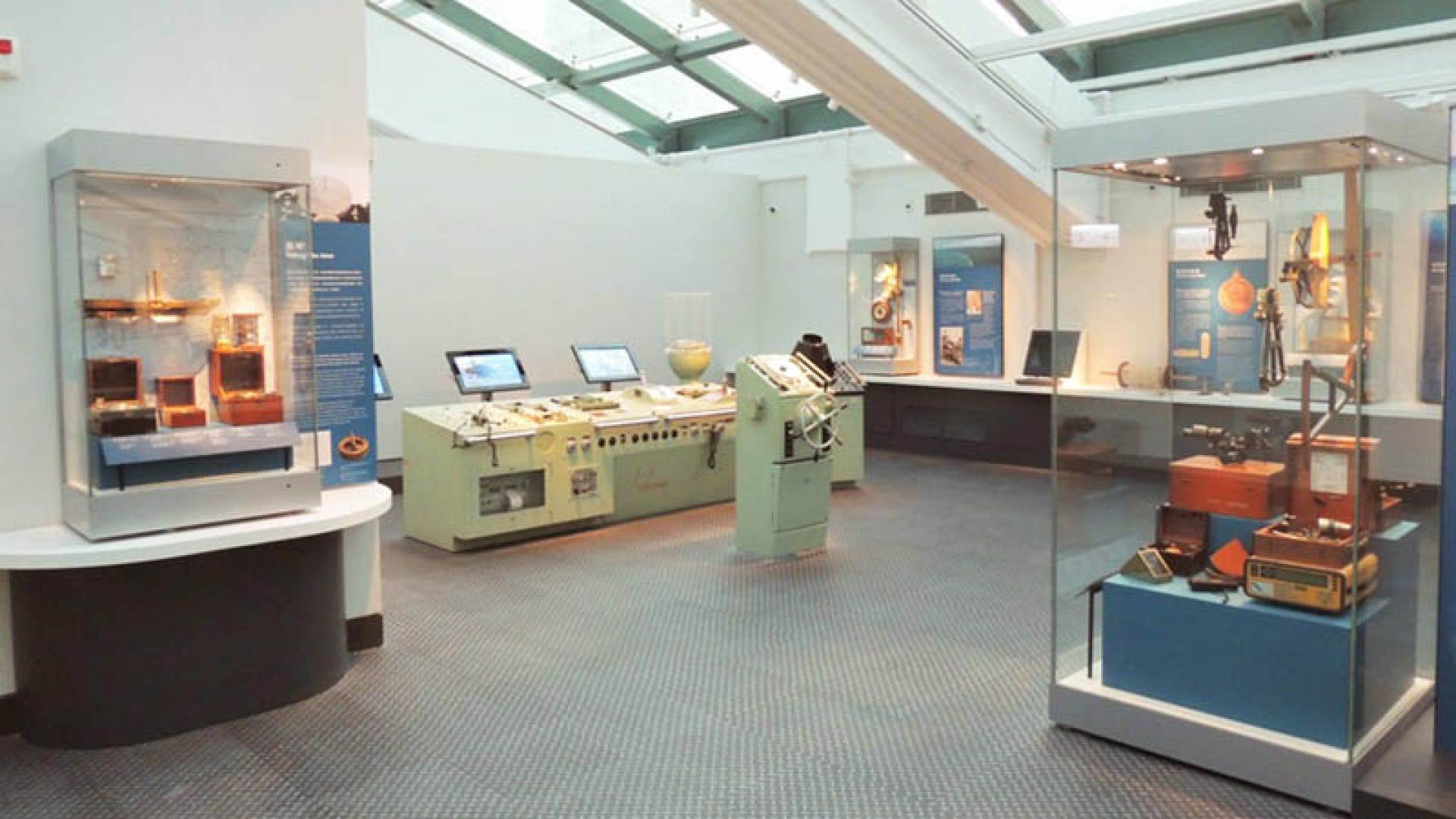 Audio File length: 2.55

Language: English
The rooms you're about to visit deal with different themes linked to the sea and to current issues such as the impact of climate change on the oceans in the exhibition, "Science on a Sphere".
On this floor, you'll find temporary exhibitions that change regularly, as well as 5 rooms with permanent exhibitions.
In room B1, you can see "China's First Maritime Modernization", an exhibition that illustrates how the seas today are safer than ever for both sailors and passengers, thanks to the development of technologies, regulations and improved safety measures. Here you can learn about major accidents, at times with numerous victims, including collisions, fires aboard ship and meteorological events such as typhoons, which have led to the development of more effective preventive systems.
Now press pause and enter room B2, known as the "Swire Gallery" which is divided into two exhibitions.
The first part of the room shows the complexity of port activities and the numerous tasks carried out by the workers, as well as particular parts of ships such as large anchors and huge engines.
One of the most interesting attractions is an interactive display that shows you what the port looked like during different periods.
The second part deals with the modernization of the port in the last few decades, the changes in trading systems and the naval industry, the storage of goods and the huge expansion of the port.
Now press pause and cross the Harbor Viewing Gallery, corresponding to room B3, and enter room B4.
In room B4, known as the Liu Gallery, you can see two exhibitions: "Carrying People" and "Fun on the Water".
The first deals with passenger transport, from ferries to luxury cruise ships, and one section looks at the complex issue of migration.
The second part deals themes linked with the fun aspects of the sea, from water sports to luxury, private leisure craft such as yachts.
You may not know that Hong Kong's athletes include Olympic windsurfing champions, and that canoeing has been practiced in China for over 2000 years aboard dragon-boats.
An interesting fact: take a moment to discover the story of the transatlantic liner, the Queen Elisabeth, which after years at sea was bought by a shipbuilder from Hong Kong who wanted to turn it into a floating university. Unfortunately, a fire broke out and the ship capsized and sank!