TSIM SHA TSUI PROMENADE, Presentation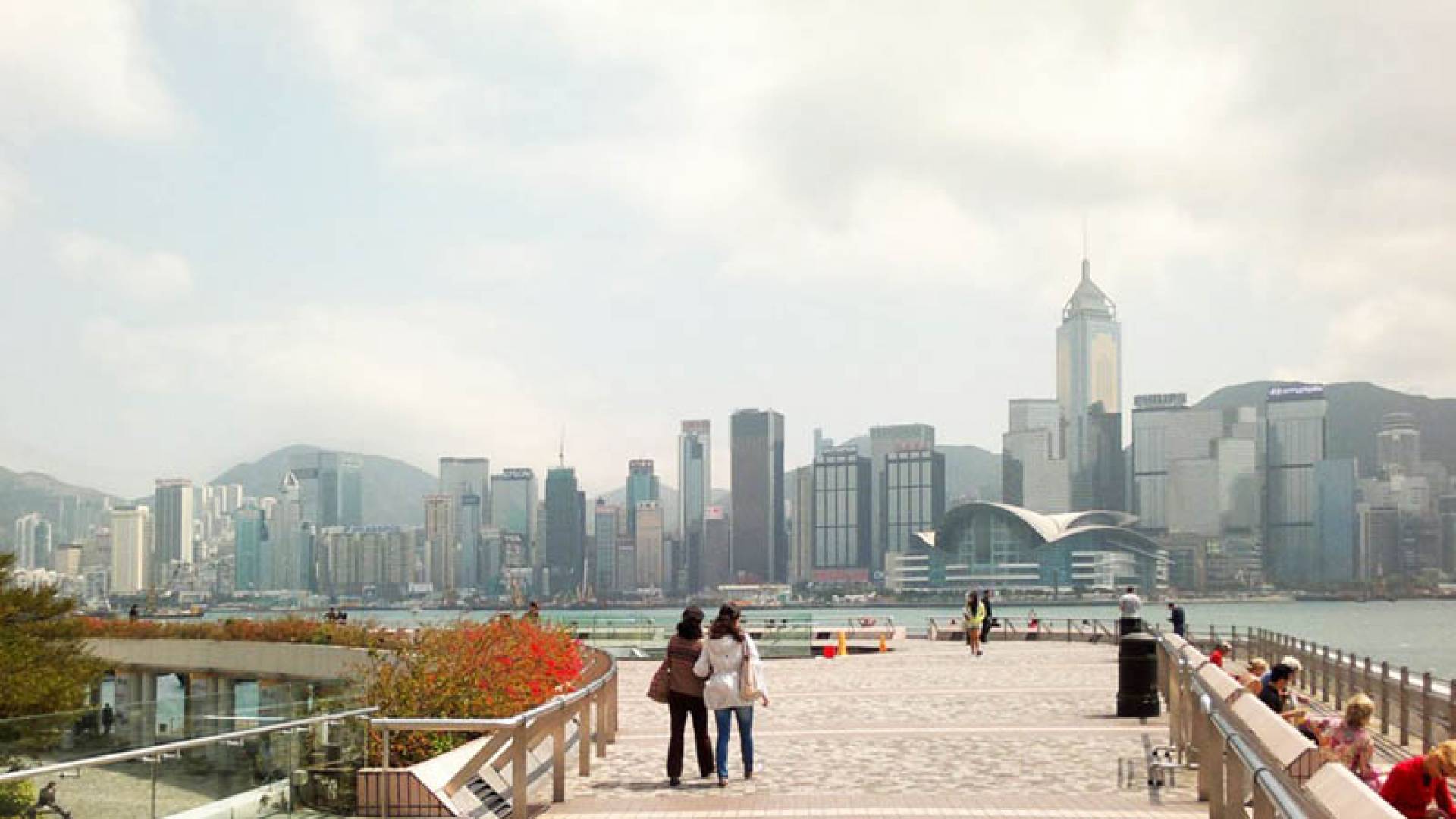 Audio File length: 2.20

Language: English
The Tsim Sha Tsui Promenade is the most spectacular seafront walk on the coast of Hong Kong.
This wonderful promenade takes its name from the neighborhood of the Kowloon Peninsula where it is located, one of the liveliest and most modern in Hong Kong.
In this neighborhood, you'll find the city's top malls where you can shop till you drop, but if it's breath-taking views you're looking for, you'll have to walk along at least a stretch of the promenade to admire the Hong Kong skyline in front of you on the other side of Victoria Harbor.
Every evening at eight, you might like to take a comfortable seat here in one of the bustling bars to watch the spectacular "Symphony of Light", a marvel of sound and colored lights featuring more than 40 buildings along the coast.
This part of the promenade, stretching for about 1.6 kilometers around the Clock Tower features a number of attractions, including the Chinese version of the Hollywood Walk of Fame, the Avenue of Stars, where you'll no doubt recognize the unforgettable Bruce Lee, immortalized by a two-and-a-half-meter statue.
The Clock Tower is one of the main historical monuments of Hong Kong. Built around 1915, it marked the terminus of the railway line that ran from Kowloon to Canton. With a height of 44 meters, built in granite and bricks, and with a clock on all four sides, the tower is all that remains of the old station, demolished when the headquarters were transferred to Hung Hom.
In its place today, a museum complex was created that includes the Space Museum, of which you'll easily spot the large dome of the 8000-square-meter planetarium, the Hong Kong Museum of Art and the huge Cultural Center, with concert halls, an auditorium and the Grand Theater, with seating for over 1700 people.
Let me leave you with an interesting fact: the two times during the year when this area is busiest are the Chinese New Year and the Dragon Boat Festival held in June, when teams of oarsmen of different ages and nationalities compete aboard colorful canoes with the tail and head of a dragon in a kind of joyful carnival.