MOLE ANTONELLIANA, Cinema Museum Tour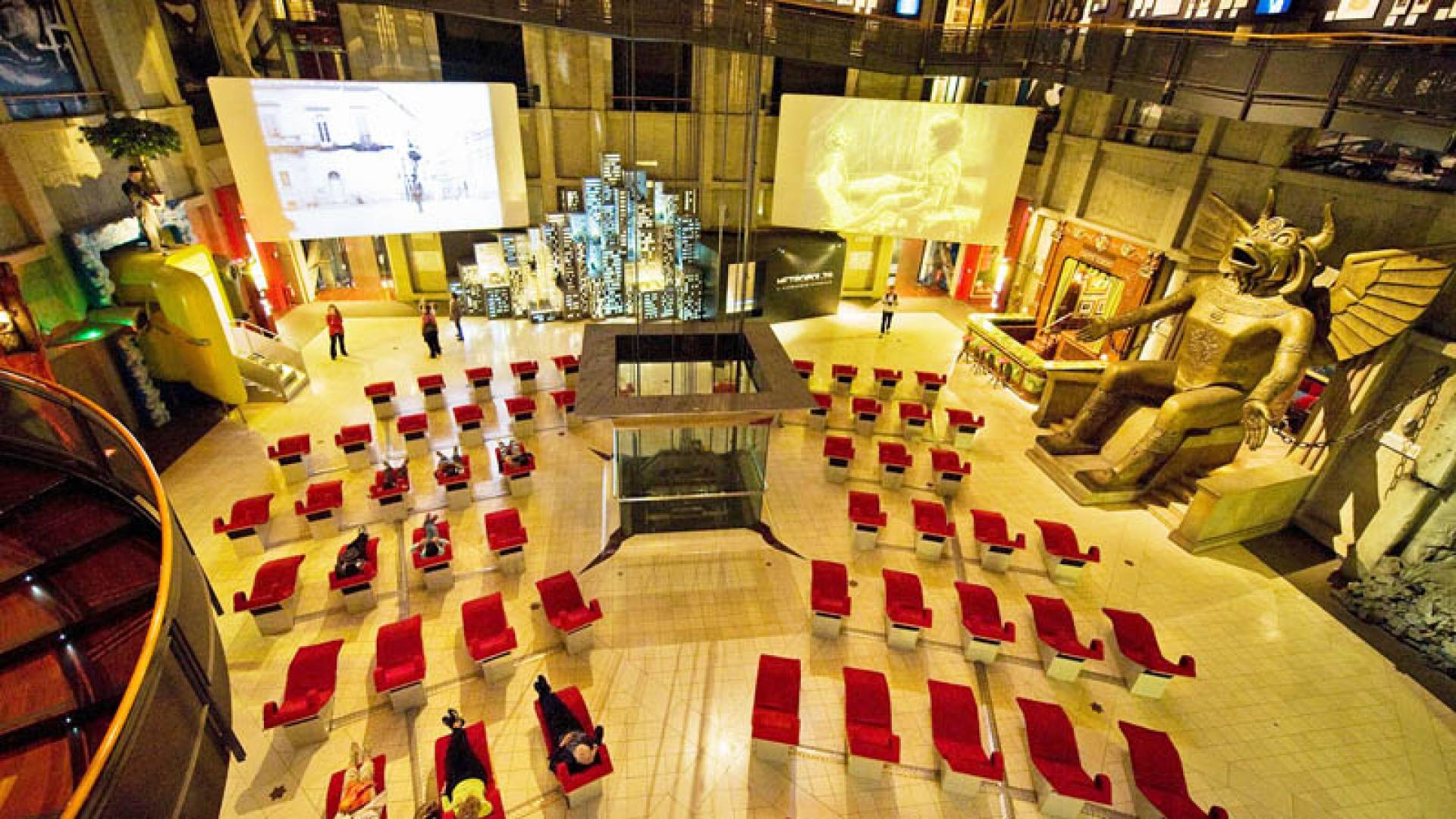 Audio File length: 2.40
Author: STEFANO ZUFFI E DAVIDE TORTORELLA

Language: English
To begin your tour of the museum, go to level +5, which is halfway up the access staircase. The first section is entitled "Archeology of Cinema", and passes through eight rooms that show you a precious collection of visual devices that were designed to create the illusion of movement. This is a historical collection, but thanks to the models there, you can try them for yourself and test their mechanisms.
Now pause the audio and go up to level +10.
This level is the great Temple Hall, which was the central space initially planned for the synagogue. In this extraordinary hall covered by the large dome the panoramic elevator goes up through, side rooms open up that are dedicated to the different genres of film: animation, absurd, horror, fantasy, mirror cinema, western, musical, science fiction, experimental, family, melodrama, and even 3D.
In each of these so-called "chapels", important scenes from worldwide masterpieces are projected. It is a journey that, in addition to being fun and interesting, lets you see scenes, characters, situations, and jokes that by now are part of a great collective memory.
After this incredible amount of images, pause the audio and go to the next section at level +15.
This level is called "The Cinema Machine", and it shows you how many different professional roles are needed to make a movie, from the initial idea to its distribution in theaters. Crafts, skills, technological know-how, marketing techniques, artistic intuitions, creation of star systems, and promotion: throughout the museum's itinerary, these roles are represented with objects that have a strong evocative impact. The most important are the costumes, sketches of scenographies, editing to create sequences, and script storyboards.
The last section is at level "+18" and is the "Gallery of Posters", the most clearly "artistic" part of the museum. It takes you through the history of cinema by displaying a lively collection of posters that are also a great way to follow the evolution of advertising taste and graphics over the twentieth century.
FUN FACT: to visit one of the frequent temporary exhibitions, from the Temple Hall on level "+10" go up the spiral staircase that leads to the exhibition spaces. Walking around the dome up here, you'll have a number of dizzying views.