PALAZZO CARIGNANO, Exterior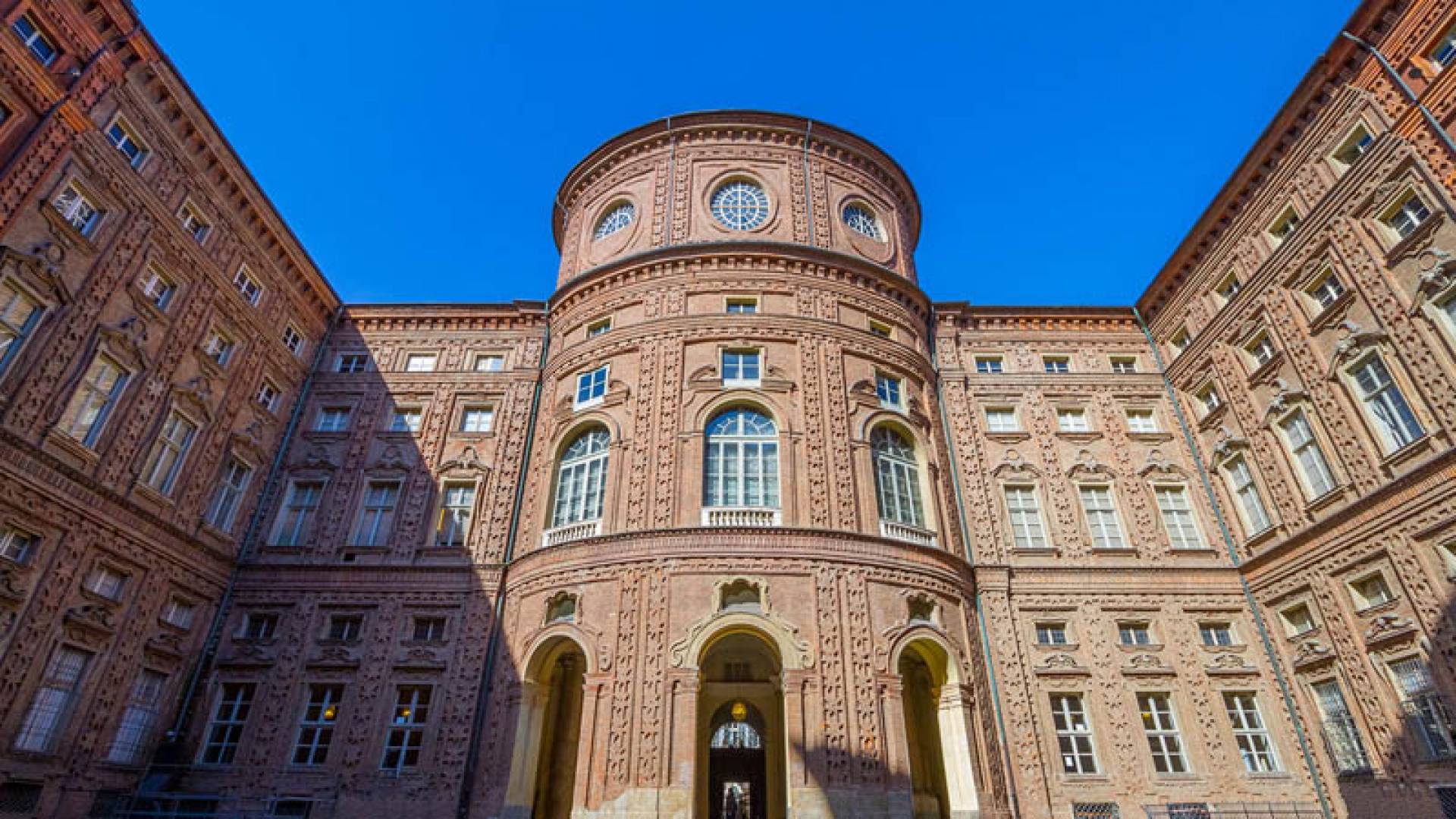 Audio File length: 2.19
Author: STEFANO ZUFFI E DAVIDE TORTORELLA

Language: English
Today I'll accompany you through Palazzo Carignano, which is one of the most historic places in Turin.
Built in only six years for Prince Emanuele Filiberto, Palazzo Carignano is the civil engineering masterpiece of Guarino Guarini. Originally from Modena, you should know that Guarini was a Theatine monk, a philosopher, and a mathematician. He moved to Turin after having worked in Messina, Paris, and the Iberian peninsula. It was thanks to him and his innovative touch to the old-fashioned Baroque formulas that the city was transformed and took on the tone of a real capital.
After having designed and built the extraordinary domes of the Chapel of the Shroud of Turin and the Church of San Lorenzo, which were both based on a virtuoso star-shaped design, Guarini moved on to the construction of Palazzo Carignano.
Take in this building of remarkable proportions: it has remained a masterpiece despite its subsequent modifications, such as the garden's removal and the transformation of the large stables into the National Library, in addition to its radical change in function during the Risorgimento when the palace became a home to the government and its size almost doubled.
The main façade is set a little bit back to reveal the arched central body: the hall on the upper floor is opened by a tall arcade, and the atrium on the ground floor has two spiral staircases that almost serve as hinges for the exterior straight wings.
As you can see, even though brick was considered a "poor" material, it allowed for the creation of very elaborate and lively surfaces with unusual decorations. Also note the particular game of recesses and protrusions between the portal, central balcony, and the niche that rests above it.
The rear façade facing Charles Albert Square dates back to the nineteenth-century enlargement.
FUN FACT: it's interesting to learn that Emanuele Filiberto of Carignano was born deaf and dumb, but thanks to his studies in Spain at the most advanced special school of the time, he learned to read and write, and to express himself well enough to have had a brilliant career as an officer in the cavalry of the Sun King.