PALAZZO CARIGNANO, Risorgimento Museum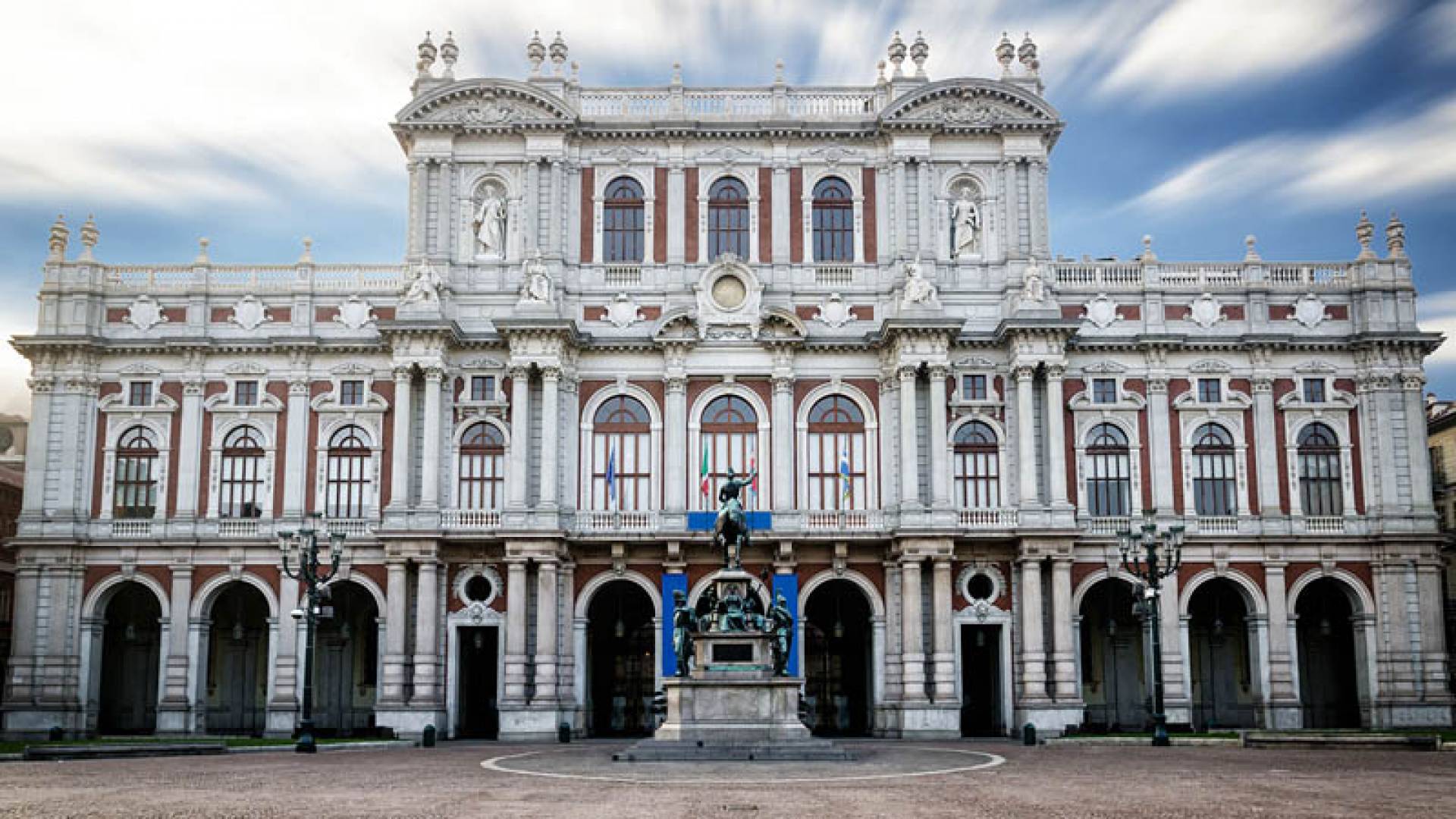 Audio File length: 2.29
Author: STEFANO ZUFFI E DAVIDE TORTORELLA

Language: English
The National Museum of the Risorgimento is on the upper floor of Palazzo Carignano. This museum offers you the opportunity to trace the steps of the long and tiring journey of Italy's national unification, in a harmonious balance between beautiful rooms and historical memorabilia. The heart of the exhibition is in the decades of the mid-1800s, but the material goes from the 1700s up to the World Wars of the 20th century.
You should know that the members of the main branch of the House of Savoy considered Palazzo Carignano the family's real "home", while the Royal Palace which was never really completed was more their official residence and venue for receptions.
Born in 1798 right here at Palazzo Carignano where he then lived for more than thirty years, Charles Albert decided to turn it into the symbol of the Savoy's political program: to achieve national unity by freeing the regions that were still under foreign rule.
Imagine the strong emotions his son Victor Emmanuel II felt when 22 years later in this same palace, he gave his famous speech before Parliament that ended with the phrase "We are not insensitive to the cries of pain that reach us from so many parts of Italy!". It was the start of the last, decisive phase of the wars of national independence. Victor Emmanuel was the first Savoy to take the title of "King of Italy".
Perhaps the most memorable room of your visit is Guarini's large oval ballroom, which was transformed into the austere salon where the Chamber of Deputies of the Kingdom of Sardinia and then the Italian Parliament met. The seat of the presidency and the benches of the deputies have welcomed all the great protagonists of the Italian Risorgimento. But regardless of its important history, the room was not big enough to hold all the parliamentarians of united Italy.
While they waited for the back side of the building to be completed, with the new rectangular, 800 square meter hall, the sessions of the Italian Parliament were held in a provisional wooden pavilion built in the garden.
FUN FACT: the "Italian Chamber" room with its busts of the fourteen presidents from 1848 onward was ready in 1865: but it was never used, since in the meantime the role of the nation's capital city was moved to Florence.