PIAZZA CASTELLO, Palazzo Madama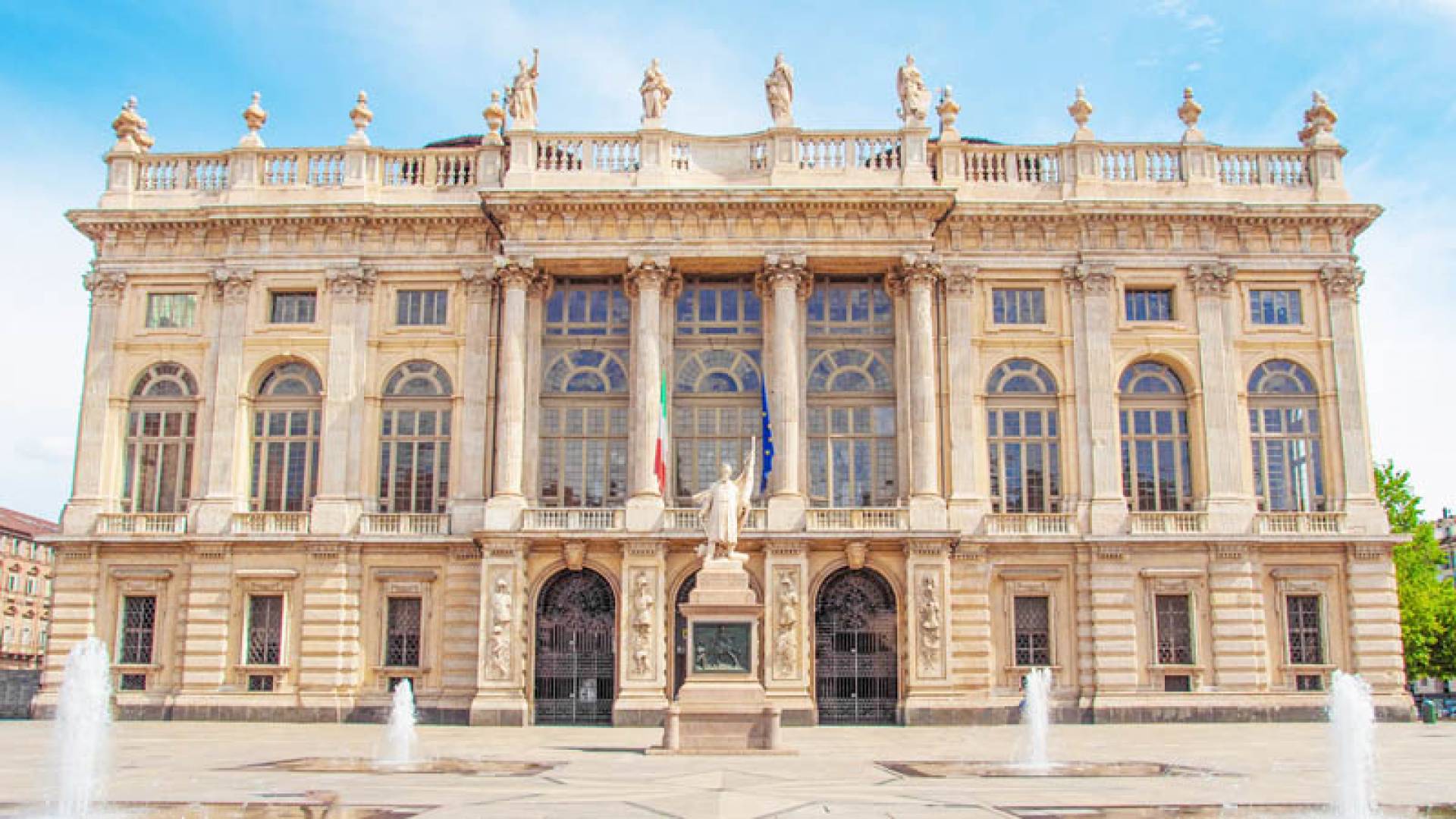 Audio File length: 2.29
Author: STEFANO ZUFFI E DAVIDE TORTORELLA

Language: English
As I mentioned, Palazzo Madama is the most important monument in Piazza Castello, and is a symbol and summary of the history and architecture of Turin.
Now let's take a closer look.
I'll start by giving you some good news: after a long series of renovations, the building has been restored incredibly well, including the radical retrofit of the Ancient Art Museum that occupies its halls. The renovations revealed traces of an ancient history in this location, perhaps even two thousand years ago; in fact, the building stands on the site of a 1st century AD Roman urban gate. All the historical phases are easily recognizable, partially in the exterior (I already mentioned the façade facing Via Po), and partially in the interior. But the most spectacular part is the grandiose main façade designed by Filippo Juvarra around 1720: a masterpiece of Turin's Baroque style and a perfect synthesis of a building filled with light and wonderfully decorated, with a perfect balance between the solidity of its structures and the lightness of its large windows.
Touring the palace's interior is a real treat: the museum's precious works on display, the spectacular Baroque halls, the secrets of historic architecture... everything is also well marked and illuminated.
Start off perfectly with a fantastic double-ramp staircase, a striking invention by Juvarra that takes you to the sumptuous eighteenth-century rooms decorated with paintings and stuccoes, among which I'd especially like to point out the delicious "Chinese Cabinet", also designed by Juvarra, with authentic Chinese lacquers inserted into the walls.
You'll mostly find artwork connected to the history of Piedmont in the museum, from the early Middle Ages up to the Baroque period. Stop to admire the collections of wood sculptures and furniture, and don't forget to carefully look at the collections of objects in iron, precious materials, enamels, ceramics, and blown glass. But the best part of the museum awaits in the hall that's been carved out of an old tower which contains a number of masterpieces, including a fabulous Illuminated Codex by Jan van Eyck and an extraordinary Portrait of a Man by Antonello da Messina.
FUN FACT: if you're wondering why Palazzo Madama has such a strange name, I'll tell you. It comes from the royal "Madames", the wives of the Dukes of Savoy who deemed it their favorite dwelling after the medieval castle became a court residence.