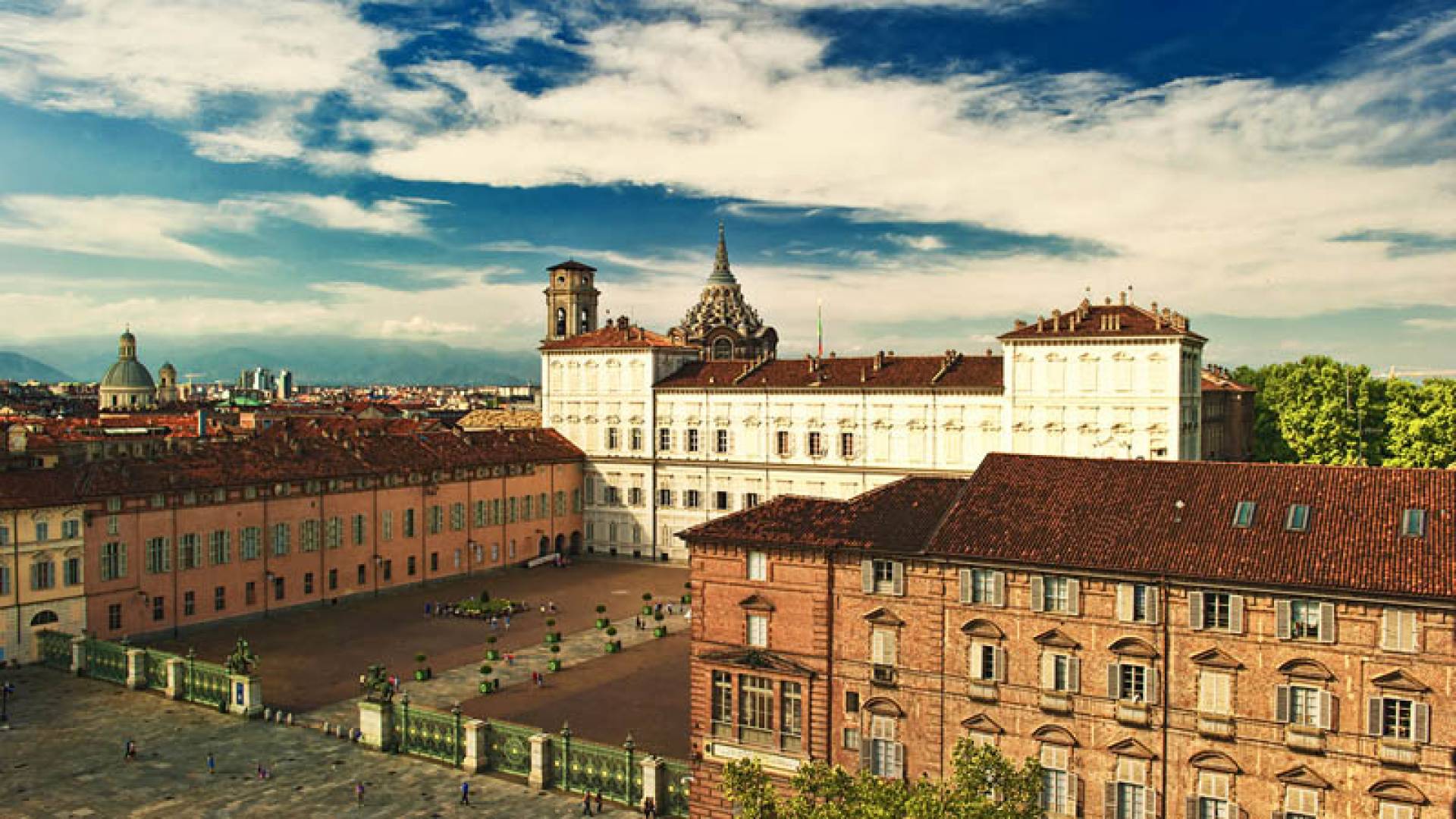 Audio File length: 2.23
Author: STEFANO ZUFFI E DAVIDE TORTORELLA

Language: English
Today I'll accompany you through the Polo Reale, a complex of museums and monuments in the heart of Turin!
The Museum Complex includes the Royal Palace, Library, Royal Armory, Sabauda Gallery, the Museum of Antiquities, Palazzo Chiablese and the Chapel of the Shroud of Turin that's connected to the Cathedral. Your itinerary will start from the monumental Piazza Castello and will cross a wonderful green area, the Royal Gardens, which are Turin's central lung that surround all the buildings of the museum complex.
Look for the big city map under the portico that connects Piazza Castello with Palazzo Chiablese: it's a nice overview of the entire Museum Complex that makes it easy to organize your itinerary and the order you want to visit the various museums in.
The complex takes you through more than 2,000 years of history: from the Roman settlement that defended the Empire's borders, all through the centuries of the House of Savoy's domination, up to the Risorgimento and the Unification of Italy that Turin was the absolute protagonist of.
And your itinerary begins directly at the Royal Palace, which was the seat of the Savoy dynasty: its historic halls take you through three centuries of life at court, and you'll also see the Armory and Royal Library with its extraordinary drawings by Leonardo da Vinci.
Once you exit there, you'll pass under the vault that connects the complex to Palazzo Chiablese. Once you've left the portico behind you, you'll recognize the extravagant dome of the Chapel of the Shroud of Turin designed by Guarino Guarini in the second half of the 1600s.
After passing around the fifteenth-century Cathedral and the remains of the Roman Theater, you'll come to the building called "Manica Nuova", or New Wing, where you can visit the Sabauda Gallery and its historic collection of paintings from the 1200s to the 1700s.
Lastly, a building in the gardens houses the Museum of Antiquities, which I suggest visiting only after you've admired the important archaeological sites of the surrounding area.
FUN FACT: the ticket to the Polo Reale is valid for all the museums, but it can only be purchased at the centralized ticket office within the Royal Palace.