POLO REALE, Royal Palace State Rooms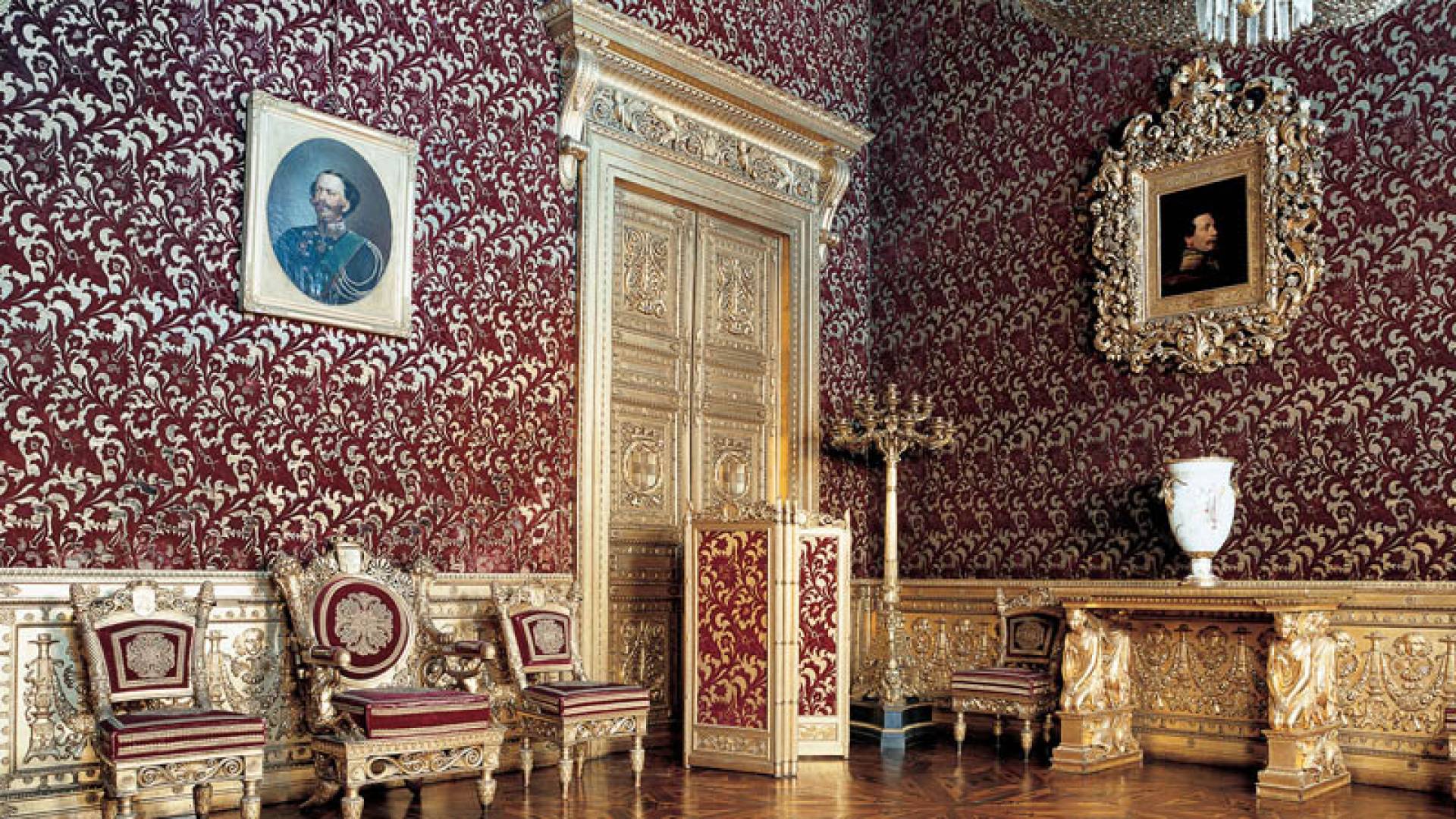 Audio File length: 2.41
Author: STEFANO ZUFFI E DAVIDE TORTORELLA

Language: English
Perhaps when you enter, the Royal Palace will seem a bit sober to you, almost monotonous. But as soon as you start exploring its halls, you'll be dazzled by the amount of decorations, furnishings, and valuable objects, almost all of which date back to between the 1600s and mid-1800s. Every room has reminders of the House of Savoy, fine furniture made by craftsmen in Piedmont, and relics of the Royal Collections: porcelain, tapestries, chandeliers, and clocks.
Take the 19th-century staircase up to the first floor, where you'll first see the state rooms, or "Parade Rooms", and then the King's private apartments.
Your tour begins in the Baroque Sala degli Svizzeri, or Swiss Hall, where a 17th-century frieze depicts the mythical Saxon ancestors of the Savoys. Look for the painting of Emanuele Filiberto at the Battle of San Quintino painted by the Venetian artist Palma il Giovane: it's important because after this battle, Emanuele Filiberto decided to move the capital of the Duchy of Savoy to Turin.
This hall has an entrance to a corridor that connects the Palace with the Chapel of the Shroud of Turin, which I'll tell you more about when we visit the Cathedral of Turin.
From here you can see the so-called Scala delle Forbici (staircase of scissors), which was built in the early 1700s by the renowned architect Juvarra. The staircase is perhaps the building's most famous attraction, because the fourth flight looks like it's suspended over empty space! The name comes from its shape, but also from a decoration that shows a pair of scissors cutting two braids: this is the symbol of the architect's genius, as he "cut" the courtiers' gossip who had not thought the construction possible.
From here you'll pass through the sumptuous state rooms furnished with impressive French tapestries, decorative ceilings, paintings, and furnishings. The ceiling of the throne room has a great allegorical painting by Jan Miel.
After two more rooms devoted to political meetings, you'll reach the Gabinetto Cinese (Chinese cabinet), a fine tribute to the exotic taste of the European courts of the 18th century: you'll be fascinated by the lacquers with landscapes and Asian figures.
FUN FACT: the throne commissioned by Charles Albert is adorned with lion heads and paws which symbolize power and royalty. Have fun looking for the letters "CA", which appear multiple times in the room's decorations. They are the initials of Charles Albert.