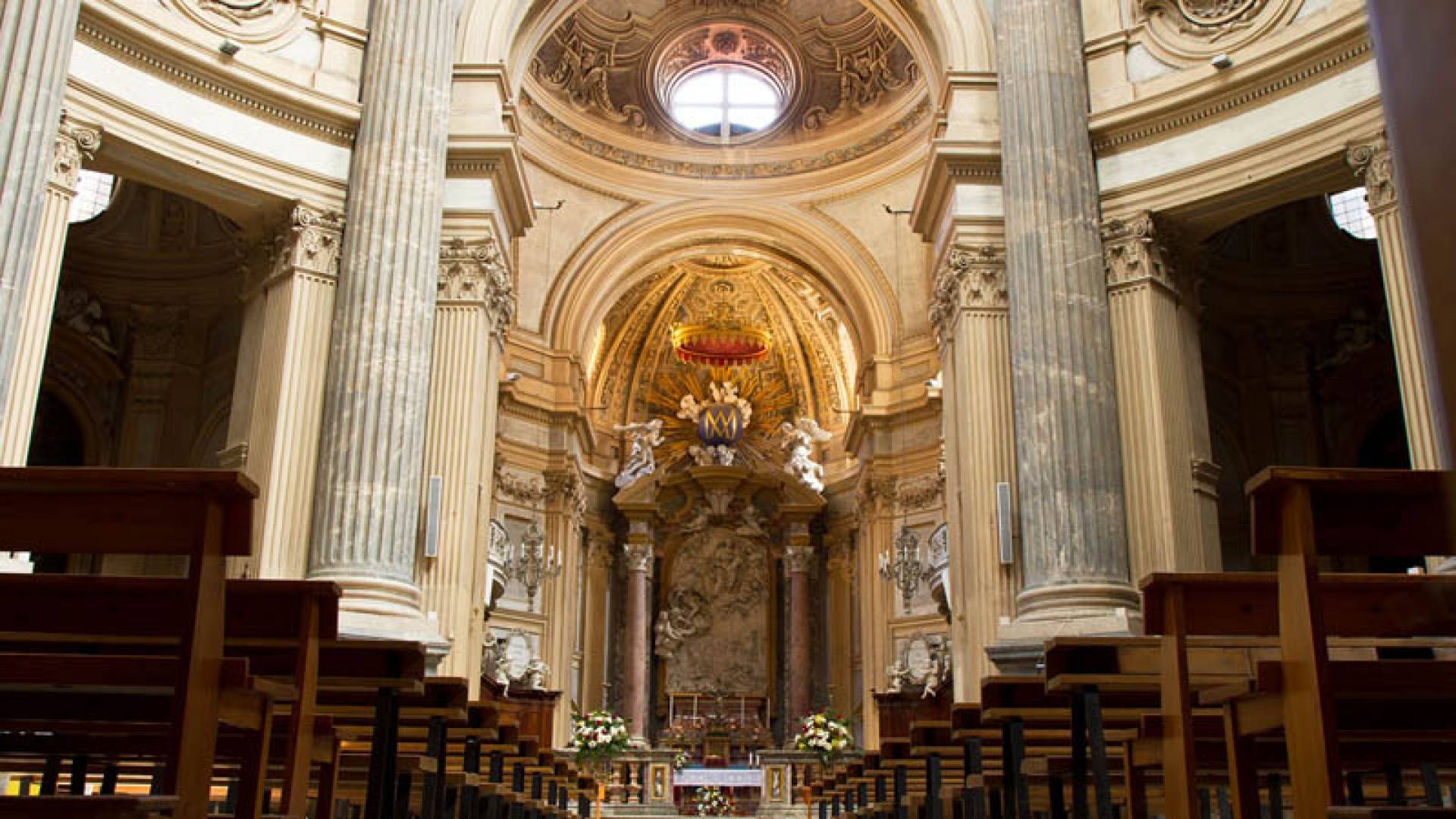 Audio File length: 2.05
Author: STEFANO ZUFFI E DAVIDE TORTORELLA

Language: English
Today I'll accompany you through the Superga Basilica.
From the hill of Superga, you can enjoy the most beautiful panorama of Turin!
The basilica in front of you is the result of a votive: Victor Amadeus of Savoy promised that if he had won the battle against the French, he would have thanked the Madonna by dedicating a church to her. With its beautiful colors and dome with two bell towers, the building is an evident reference point in Turin's panorama. If you like, you can even reach it by taking a gear rack tramway.
Built in the first half of the 1700s, the Basilica is dedicated to the Nativity of Mary, and is the culmination of the long axis of straight roads that cross the entire city of Turin, leaving from the Royal Castle of Rivoli. The great architect Juvarra conceived it as a compact and coherent complex, based on a single large structure surmounted by a simple circular dome.
After passing under the classic portico, you'll find yourself in its circular interior with side chapels that offer a view of fine 18th-century artwork: the paintings on the altars of the first two chapels to the right and left of the entrance are by the Venetian Sebastiano Ricci. The bas-relief on the high altar depicts the French siege of Turin in 1706, that is, the episode for which the Basilica was built.
Go down the ladder to the left of the entrance to reach the basement, which was designed to be the home of the royal tombs. Once you pass the entrance tunnel, you'll enter the central chapel where between commemorative stuccoes and reliefs of the 1700s you'll find the tombs of three famous rulers of the House of Savoy: Charles Albert, Victor Amadeus, and Charles Emmanuel II. Behind the church you can walk through the large rectangular cloister that is kept as a garden and overlooks the convent.
FUN FACT: while you enjoy the panorama from the Basilica of Superga 700 meters high up, remember that Pope Pius XII described it as "the most beautiful panorama in Europe".