TURIN INTRODUCTION, Introduction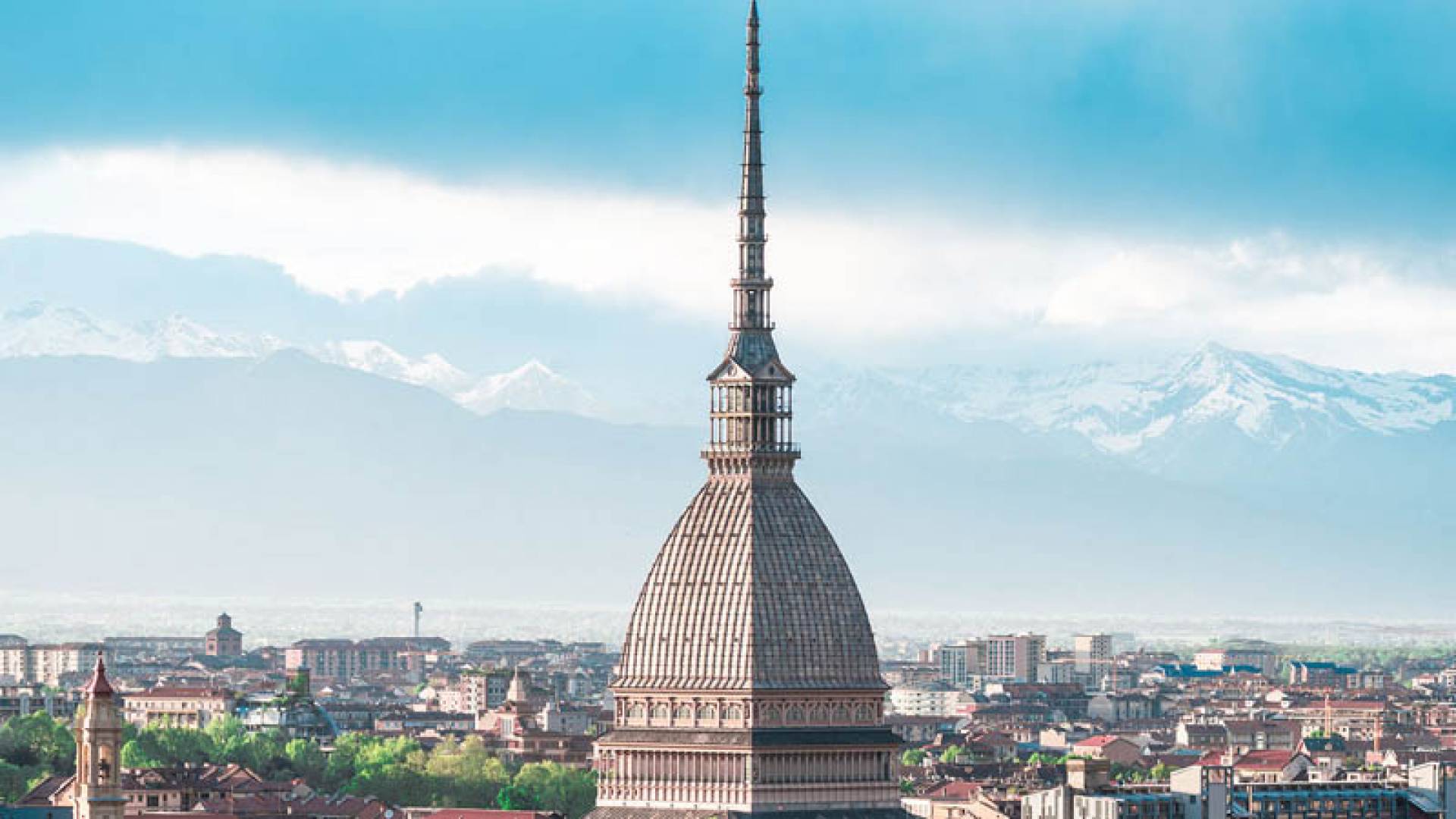 Audio File length: 2.21

Language: English
Capital of the Kingdom of Piedmont from 1563 and of Italy from 1861 to 1865, Turin has preserved the elegance of those glorious years. Its Parisian-style boulevards are flanked by fine buildings from the Renaissance, Baroque, Neoclassical and Art Nouveau periods. The castle looks over the main square, and the Royal Palace has remained unchanged.
You can savor this atmosphere of days gone by in the city's elegant historical cafés, sipping a bicerin, an espresso with chocolate served in a small glass, or taking a stroll through the marvelous Valentino Park next to the Po, the longest river in Italy, which runs through Turin.
Despite its ancient history, Turin is known above all as the industrial capital of Italy. It was from here that the first Italian railway line set out, and the city is also the birthplace of Italian cinema, as you can learn in the spectacular Cinema Museum inside the Mole Antonelliana.
In 1899, Italy's most important car factory, Fiat, opened its doors here. The original factory premises, in the Lingotto district, which now host exhibitions and shops, were so large that there was room on the roof for a track to test the cars on. This is why Turin is also home to an exceptional Automobile Museum, which has just been renovated.
Fiat has had an impact even on the city's urban planning. After the city center was flooded with thousands of immigrants from southern Italy, Turin's wealthiest families moved just outside the city, to the hills beyond the Po, where they built numerous villas.
Turin is visited by millions of tourists every year, thanks to its prestigious museums, such as the Egyptian Museum, the largest in Europe, and for its fine food. As you visit the city, you'll soon realize there is a lively social scene, especially in the numerous bars and restaurants around the magnificent Piazza San Carlo square and along the banks of the Po.
An interesting fact: Turin also has a car named after it, the Ford Torino, produced by Ford for the American market between 1968 and 1976, and famous for being Starsky's car in the world-famous US cop show Starsky & Hutch.
So get ready to visit the wonders of this splendid city.
Enjoy your stay!