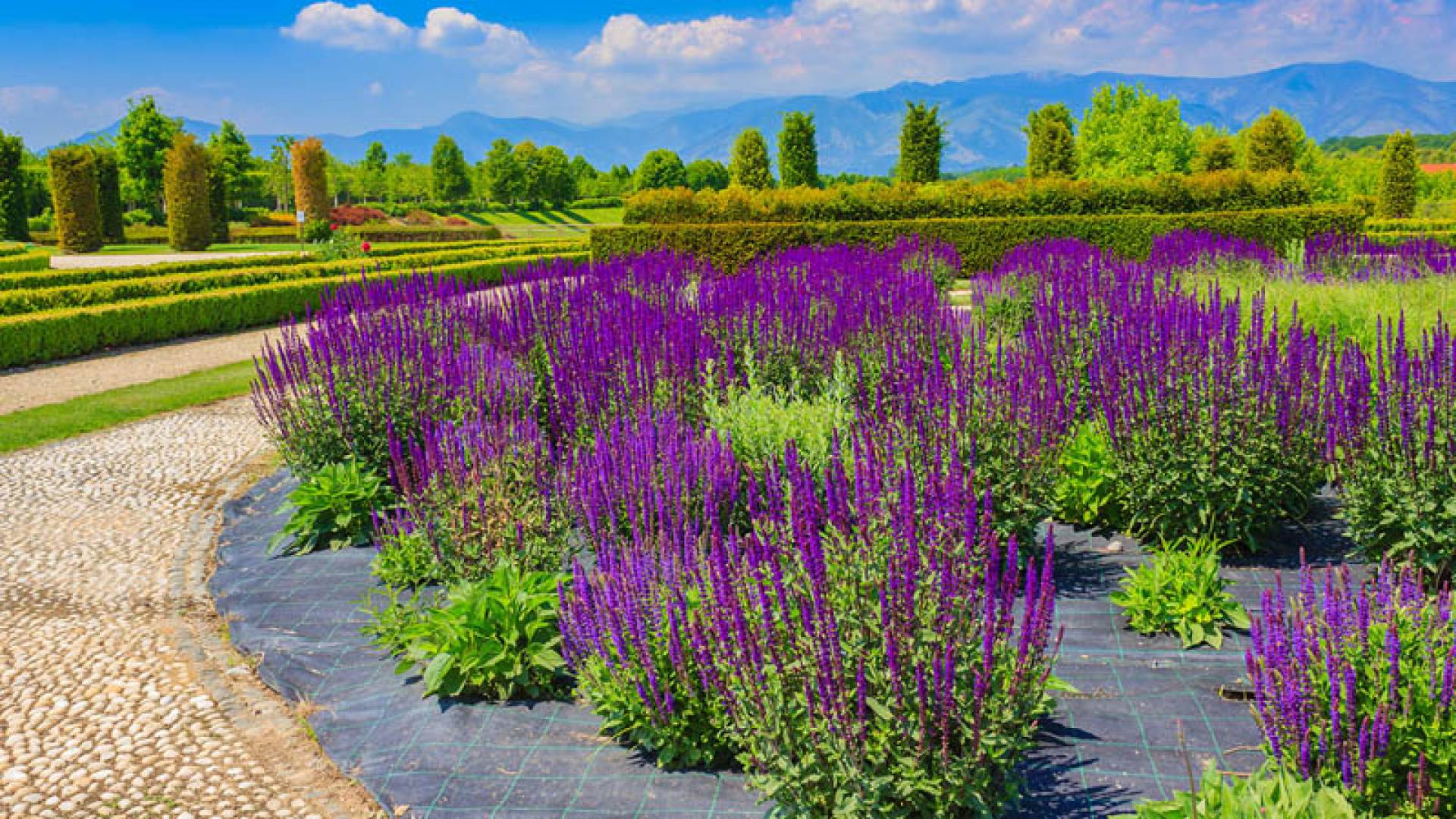 Audio File length: 2.17
Author: STEFANO ZUFFI E DAVIDE TORTORELLA

Language: English
After visiting the Palace's interior, now it's time to enjoy the beautiful gardens that extend to the side and behind the residence and fade into the woods on the horizon. I suggest using the path that runs through the entire garden as a reference point; it's called Allea Reale. As you can see, the gardens are a series of tree-lined terraces connected by scenic stairs, ponds, flowerbeds, fountains, and experimental crops, but know that they haven't all had it so easy: a few months before the Palace's reopening in June 2007, the gardens were totally devastated by a storm.
To give you an idea of the spaces here, let me tell you that Venaria covers about 5,000 square meters, the garden covers about 80,000, and the forest another 80 hectares! Now you can understand why the residence of Venaria can even be compared with the great French Palace of Versailles!
Behind the Chapel, the great architect Filippo Juvarra designed the unbelievably expensive Orangerie, where citrus trees are placed in the winter along with the most delicate essences.
You should also know that in a palace that was meant to be a starting point for hunting, one of the most important things was of course the horses, and for the Savoys no stable was too expensive. Just imagine, the large stable was big enough to accommodate 160 horses and satisfy their every need - it was practically a hangar! To ensure that absolutely nothing was lacking at Venaria, the Savoy family had a high cavalry school here as well as a breeding center for stallions. But today the stables have become an important center for the conservation and restoration of artwork, flanked by a graduate school: what better place than this for the repair and restoration of works of an outstanding size?
FUN FACT: a song by Dario Fo talks about a poor king who had one of his 32 castles taken away. 32 castles seems like a huge number, but can you believe that the Savoys came to own nearly double that amount?!