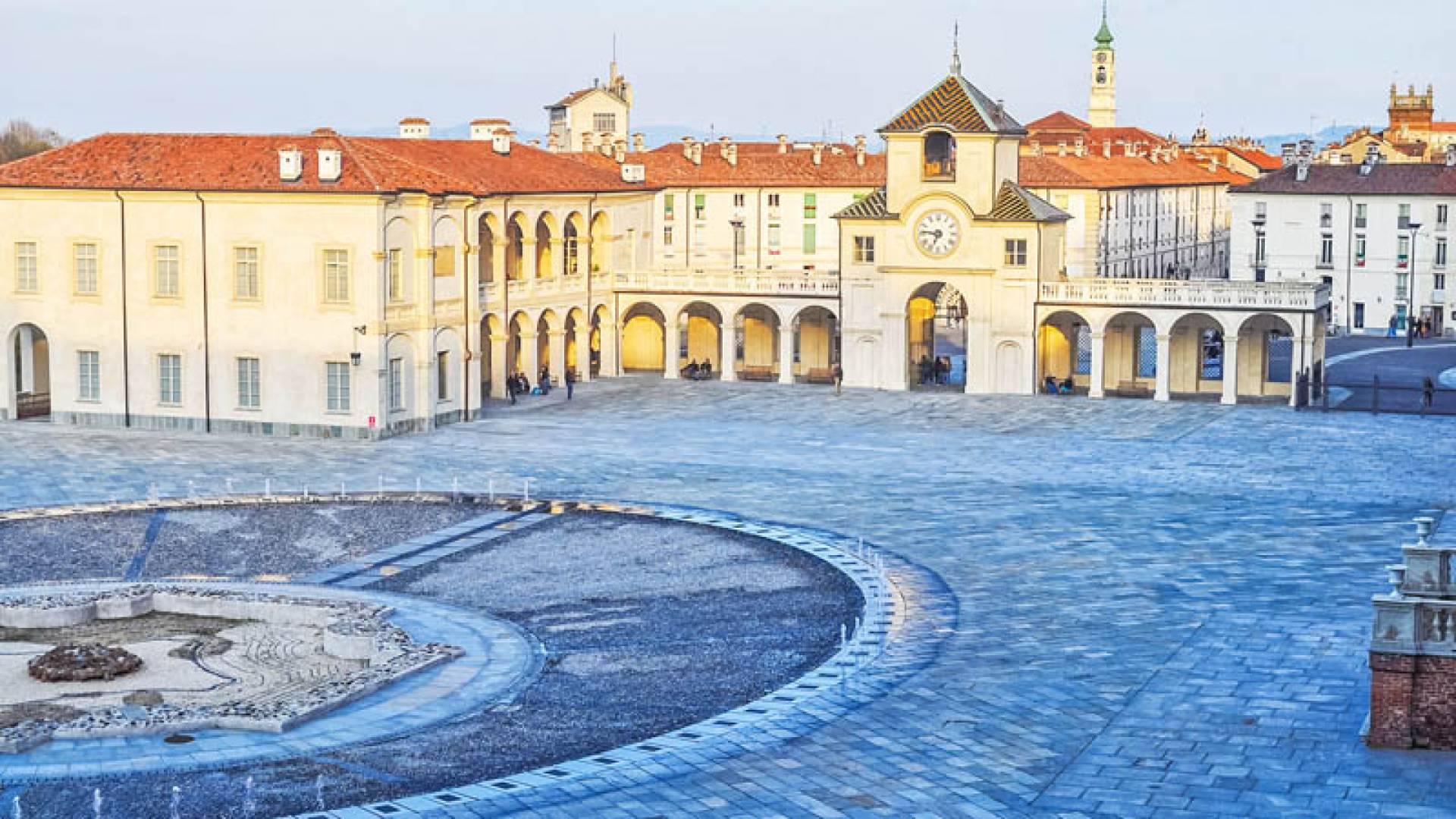 Audio File length: 3.04
Author: STEFANO ZUFFI E DAVIDE TORTORELLA

Language: English
The Palace of Venaria is surrounded by a huge garden that extends out into the land and turns into a natural forest: you can spend an entire day here wandering between art exhibits, monumental paths, great food and wine breaks, and long walks immersed in vegetation! A Piedmontese saying goes: "He who sees Turin and doesn't see Venaria sees the mother, but not the daughter".
Venaria was built in 1660 as a starting point for hunters heading to the nearby Mandria, or herd, estate. However, forty years later the enlargement works were interrupted because of the French siege.
At the beginning of the 18th century the Palace was radically re-conceived by the ambitious Victor Amadeus II, the first Savoy who could claim the title of "King". In fact, the ancient Duchy of Piedmont had become the Kingdom of Sardinia, and deserved buildings worthy of European capitals. Victor Amadeus II had a true architectural genius among his ranks: Filippo Juvarra from Messina. Thanks to him, the seventeenth-century villa became a superb palace.
If you had seen the state of the palace up to a few years ago, you wouldn't believe your eyes right now. Go figure, at the beginning of the 1800s the palace had been converted into a barracks, with imaginable consequences: the interior furnishings were removed, the halls were all altered, and the gardens were used as parade grounds for military exercises. After the Second World War it got even worse: the palace was abandoned and then destroyed by vandals.
In short, it was an utterly destroyed palace at the margins of a drab industrial city. But just before the year 2000, it became the starting point for a new identity: the city had rediscovered the pleasures of art and gastronomy, and put an extreme focus on culture.
Appreciation for the Savoy Baroque, combined with attention to contemporary art and green spaces created an exciting challenge in Venaria: the project was not only the recovery of a historic building, but also a space to be reinvented. The famous British director Peter Greenaway was called on to recreate the interiors, while the artist Giuseppe Penone created the "fluid sculptures" in the Palace's garden.
FUN FACT: all around the Palace starting in the 1700s, a settlement formed that was made up of houses and small palaces; it eventually became the autonomous municipality of Venaria Reale. If you look at the map of the village you'll notice that it has a kind of strange shape: it was designed in the shape of the Collar of the Most Holy Annunciation, the highest honor of the House of Savoy!