WATER PARKS, Wild Wadi Waterpark, Legoland Water Park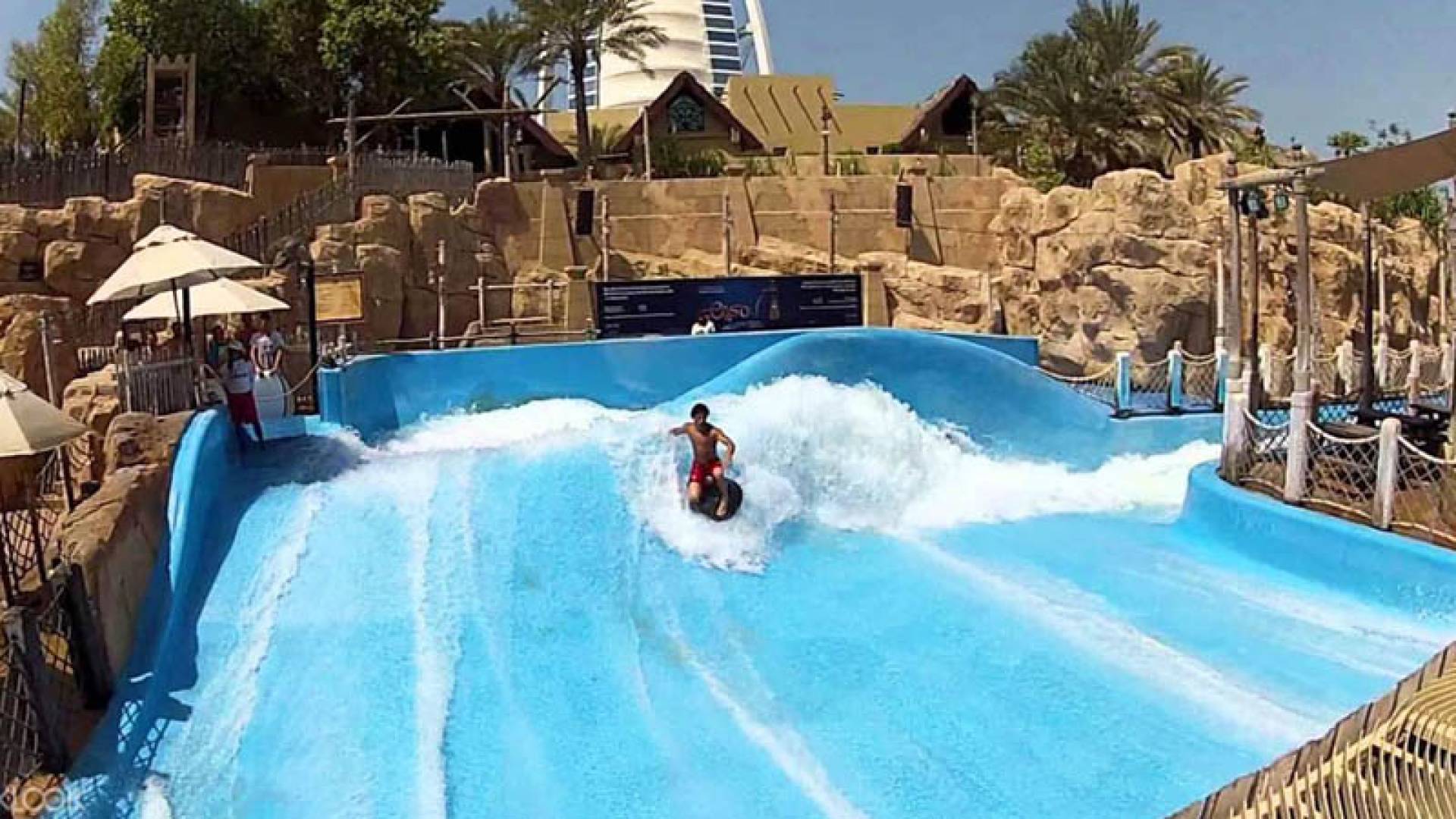 Audio File length: 2.07

Language: English
The water parks of Dubai draw millions of tourists all year round, thanks to the hot climate, which is perfect for this type of attraction.
The largest two are Aquaventure and the Wild Wadi Waterpark, but if you have kids aged between 2 and 12, you won't want to miss the Legoland Water Park, which is the one I'm going to start with.
It's not the biggest, but it's certainly one of a kind. There are more than 20 slides, and of course you'll also find plenty of the legendary play bricks, which you can use to customize your very own raft using giant pieces of soft Lego! This is the perfect water park for families with children.
If you're looking for something to really get the adrenalin pumping, though, you'll be spoilt for choice in Dubai.
The Wild Wadi Waterpark, which offers free entry to guests from many of the city's hotels, is located close to the Burj Al Arab luxury hotel.
The park has thirty or so attractions, including slides, pools and rivers, some of which you can actually go up thanks to the special systems. If you'd like to put your skills to the test, you can take a shot at surfing the artificial waves – but be warned, not many people can handle them!
For the truly fearless, there's the Jumeirah Sceirah slide! After you climb up the 32-meter tower (at the top of which you can enjoy magnificent views of the coastline), you'll step into a capsule and get dropped down a breathtakingly steep 120-meter tunnel, at a speed of about 80 km an hour!
If you prefer to share the fun with friends, go for Tantrum Alley. Aboard a 4-seater raft, you can descend along a slide and circle through a series of funnels before finally splashing out into the pool.
You'll find a separate file on the Aquaventure water park on Palm Jumeirah, near the Atlantis Resort, which offers a huge range of exciting attractions which will not disappoint you!
An interesting fact: out of respect for the local culture, close-fitting swimsuits are not allowed, for men or for women.