PEREZ ART MUSEUM, Presentation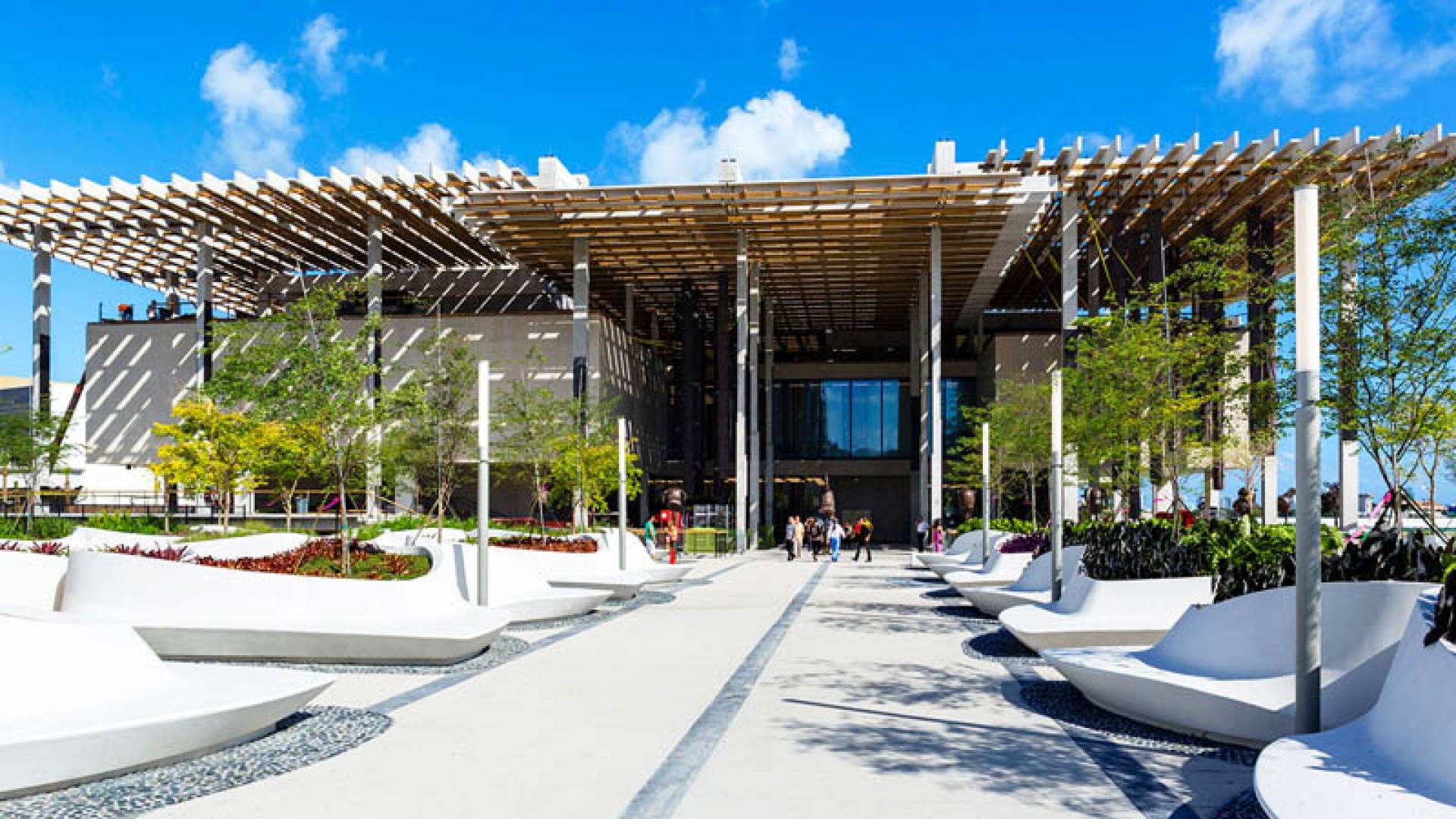 Audio File length: 2.02

Language: English
The Pérez Art Museum is THE place to admire contemporary artworks in Miami.
Since it was founded in 1984, the museum has focused on international art from the 20th century until the present. Over the years, this mission has been complemented by a further aspiration: to reflect the variety of the many different communities that make up this great city.
If you're wondering who the museum is named after, Jorge M. Pérez is a philanthropist and major art collector who was born in Buenos Aires but moved to Miami in 1968.
In 2011, Pérez donated $35 million – in cash and artworks – to the Miami Art Museum for the creation of a new art center, thus earning the right to choose the name of the new facility.
The building you are now admiring is the work of the renowned architecture firm Herzog & de Meuron, commissioned to design a structure that was both avant-garde and ecologically sustainable.
As you can see, this three-storey building sits on a platform. The roof stretches out well beyond the walls of the museum, creating a sort of shaded veranda, featuring numerous plants in an attempt to unify the museum with the gardens, or rather to bring the gardens into the museum.
The interior is composed of galleries and modular spaces than can be adapted to offer a smooth, flowing visitor experience, with the chance to admire both the permanent collection and the numerous temporary exhibitions, all in one visit.
The mix of glass and metal, with a predominance of the former, illustrates the desire for transparency that characterizes the institution, which places itself at the service of the Downtown community.
Let me leave you with an interesting fact: idealistic as it might sound, the Pérez Art Museum seeks to promote the noble ideal of art and ideas as the only way to enrich people's lives, thus creating a more just and humane world.