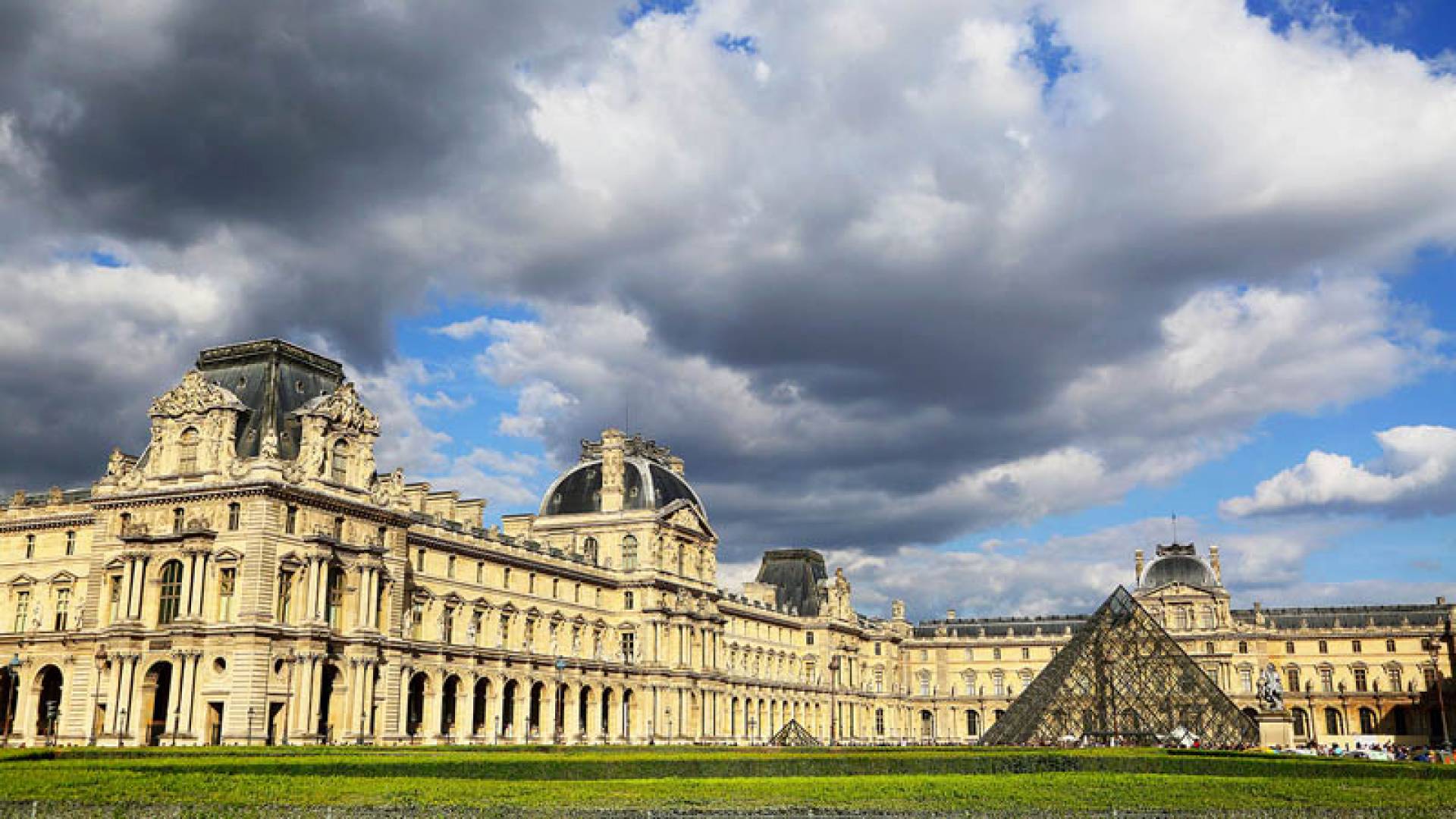 Audio File length: 2.45
Author: STEFANO ZUFFI E DAVIDE TORTORELLA

Language: English
The Louvre is probably the most famous museum on the planet!
To take full advantage of the museum and all its collections, first go to the large square called Cour Napoleon. Here you're surrounded on three sides by the historic building that was once the Palazzo Reale (Royal Palace), and in front of you is the famous Pyramid designed to convey visitors through the underground visitor center and bookshop, which was opened in 1988 to commemorate the bicentennial of the French Revolution.
The slow-moving queues to the entrances are just a tiny fraction of the nine million or so visitors that come to the museum every year.
The palace was expropriated during the Revolution and immediately designated as a public building; works of art confiscated from monasteries were put on display here almost from the start.
Bonaparte's conquests, however, formed the majority of the collection. The emperor was accompanied on his campaigns by a cohort of "commissioners" tasked with gathering up antiques, paintings, sculptures, furniture, books, scientific instruments and other collectors' items. The product of Napoleonic imperialism and the Enlightenment culture, the museum was established as a temple to French victories, and an encyclopedia of universal knowledge and art.
Thanks to the absolute genius of baron Dominique Vivant Denonin in organising the museum, the whole five hundred metres or so of the Grande Galerie commissioned in the early 17th century by Henry IV became the backbone of an astonishing museum.
But don't imagine that the defeat at Waterloo, following which many works of art were returned, meant the downfall of the Louvre! The museum continued to grow and expand, and eventually occupied the entire space inside the immense palace after the ministry offices were transferred to the Richelieu wing.
Statistically, the museum covers an area of 55,000 square metres; it has 380,000 catalogued works, of which only 10% are in display in the halls in Paris; it has 6,000 paintings on display - the jewels in the collections - and the same number in storage!
FUN FACT: a robotic system was initially planned for cleaning the Pyramid windows, but in the end they decided to use not technicians but two mountaineers roped together, who cleaned the windows the traditional way!