LOUVRE MUSEUM, Pierrot Gilles Watteau Richelieu Wing Hall 35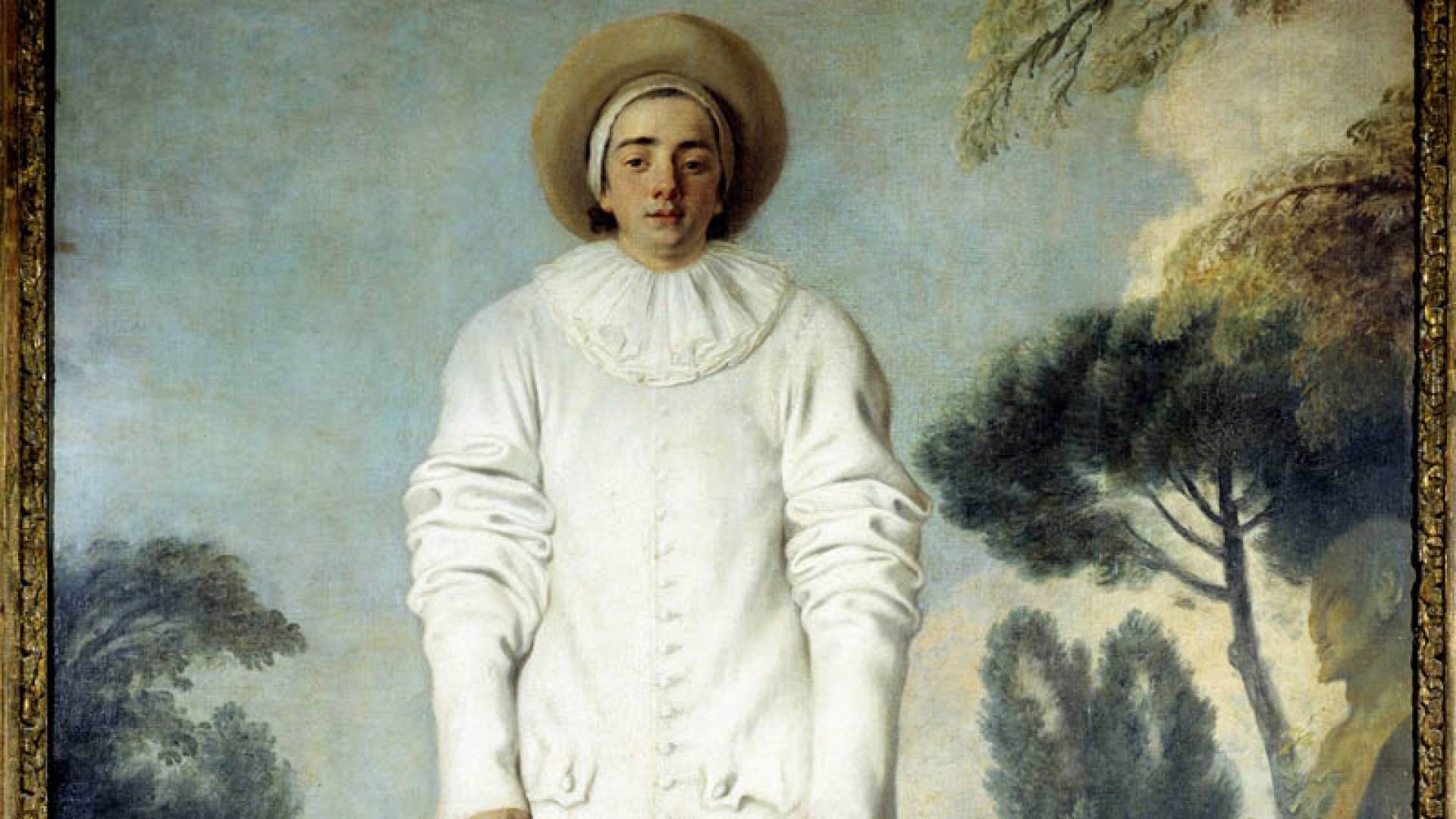 Audio File length: 3.05
Author: STEFANO ZUFFI E DAVIDE TORTORELLA

Language: English
The masterpiece by Antoine Watteau that you're admiring, known as Pierrot or Gilles, symbolizes the new French artistic and cultural season that occurred between the end of Louis XIV's lengthy absolute monarchy and the accession of Louis XV to the throne, with the expression of Madame de Pompadour's subtly erotic taste.
These were the disenchanted, elegant years of the Regency, between 1715 and 1723. Although it is an apparently "light" theme there's a sense of nostalgia, a sadness that filters through even the seemingly lighthearted scenes.
Watteau was a great lover of theater and knew the rules of masquerade and fiction, and the relationships that gestures, expressions and emotions share. The Commedia dell'Arte world of masks became the backdrop for anxieties and ambiguities, the sense of precariousness that the Louis XIV era had been trying to stamp out with all its pomp and magnificence.
This Pierrot Is one of Watteau's greatest paintings and one of the few in which the figures are almost lifesize. The subject is one of the most famous masked figures of the Commedia dell'Arte, as performed by the delightful Théâtre des Italiens, the theater of Italian comedians. Along with the main character, four other comedians can be identified: Cassandra on the left, sitting on an ass, the betrothed couple Leandro and Isabella, and on the far right the dapper man who persecutes poor Pierrot under various guises.
The exceptional size of the picture and the pictorial storytelling which is clearer and more defined than Watteau's usual style, suggest that this canvas may have been used as a theatrical billboard. It is certainly a relatively late work, probably done when Watteau was already weakened by the illness that eventually led to his early death in 1721 at just thirty-seven.
In 1804, despite the advice of painter Jacques Louis David to the contrary, the canvas was purchased by Baron Vivant-Denon for a very low sum from a Parisian art trader who was using it as the sign for his gallery. The baron kept the work in his own collection without putting it on display in the Louvre, but within a few decades the value of the painting rose dramatically: a number of British collectors offered a thousand times the original purchase price! It was finally donated to the Louvre in 1869.
FUN FACT: a Spanish specialist recently put forward the theory that Watteau did not die, as has always been thought, of tuberculosis, but from being poisoned by white lead - a substance in the white paint used for this and other paintings!