LOUVRE MUSEUM, Raft Of The Medusa Denon Wing Hall 77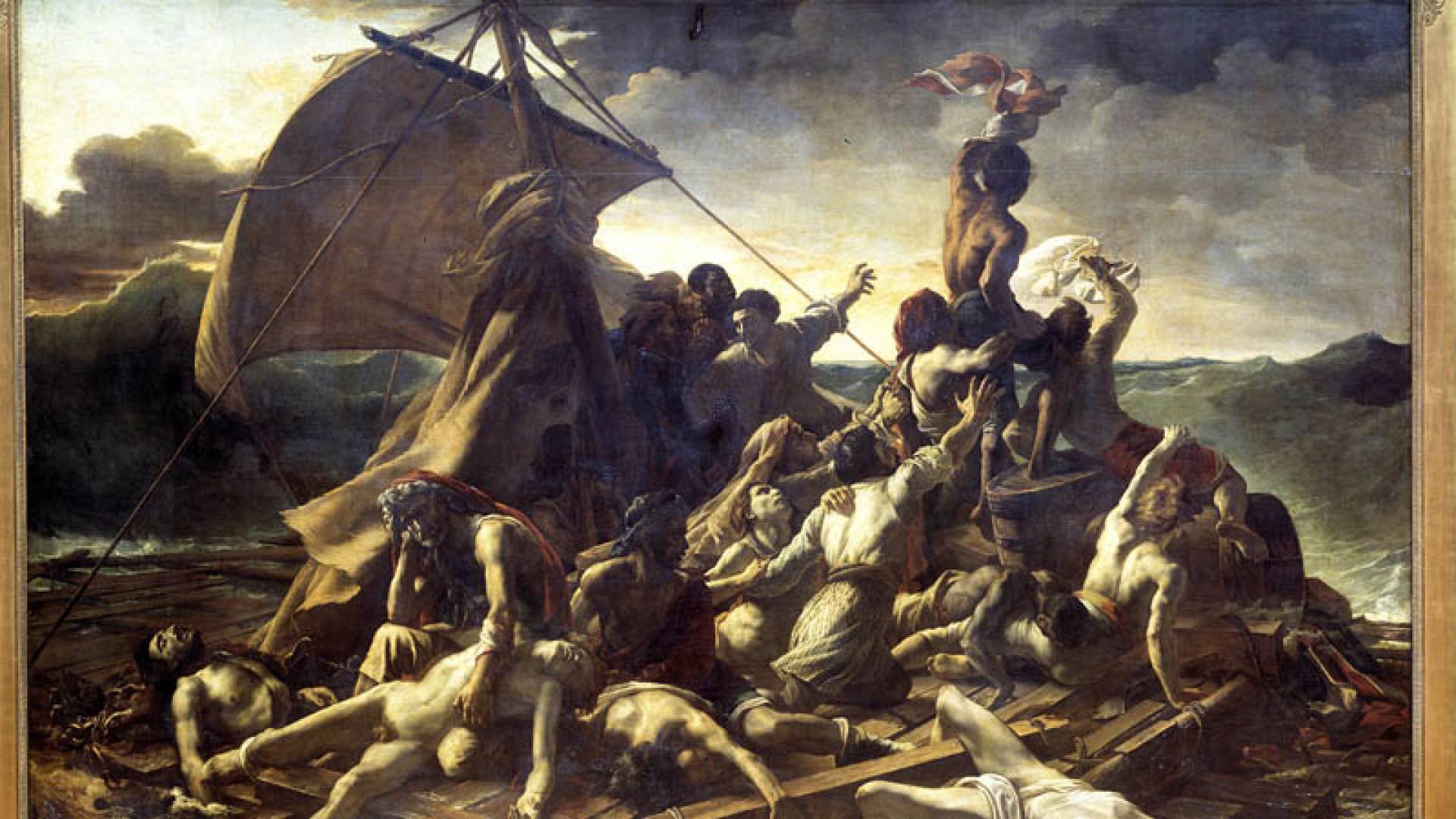 Audio File length: 2.53
Author: STEFANO ZUFFI E DAVIDE TORTORELLA

Language: English
You're standing before The Raft of the Medusa by Théodore Géricault, the protagonist of European art in the early decades of the nineteenth century.
Born in Rouen at the end of the 18th century, at the age of 25 he traveled to Italy to discover Caravaggio and Michelangelo, which pushed him to express emotions and passions with a new, almost brutal force, rejecting the balanced harmony of the academic style. His private life was also restless and unconventional: at the age of 23 he desperately fell in love with his aunt, who gave him a son four years later.
He painted The Raft of Medusa around the same time, and it was completed in 1819. The painting is of monumental dimensions and despite its classic references, it overwhelms with the raw realism of its subject and its impetuous and looming style, far away from the academic canons. It depicts an actual piece of news from 1816, when the frigate "Medusa" was wrecked in the Atlantic on its way between France and Senegal. 149 sailors managed to climb onto a raft that they then drifted on for thirteen days. When they were finally spotted and taken to safety, only twelve of the shipwrecked were still alive.
Géricault chose to depict the dramatic moment when the shipwrecked sailors saw a ship on the horizon and desperately tried to get its attention.
Shortly after exhibiting his masterpiece with resounding success, the always passionate and reckless painter fell from a horse several times until he got a spinal infection and spinal cord injury that led to his early death at the age of thirty-three. But this dramatic, dynamic, and agitated work had a profound effect on an entire generation of artists, starting with his friend Delacroix that I'll tell you about in the next file, who also posed as one of the Medusa's shipwrecks.
The fate of the Medusa's shipwrecked sailors also alludes to the political and military situation France had plummeted into after Napoleon's fall. Painted shortly after the defeat of Waterloo, the masterpiece was immediately recognized as the symbol of a defeated and drifting France, which is why it aroused such strong emotions.
FUN FACT: to realistically paint the tormented bodies of the dead or dying shipwrecked, Géricault carried out real-life studies in a hospital, without hesitating on the more macabre details. He even built a raft that he experimented on to figure out what it was like to be at the mercy of the waves.