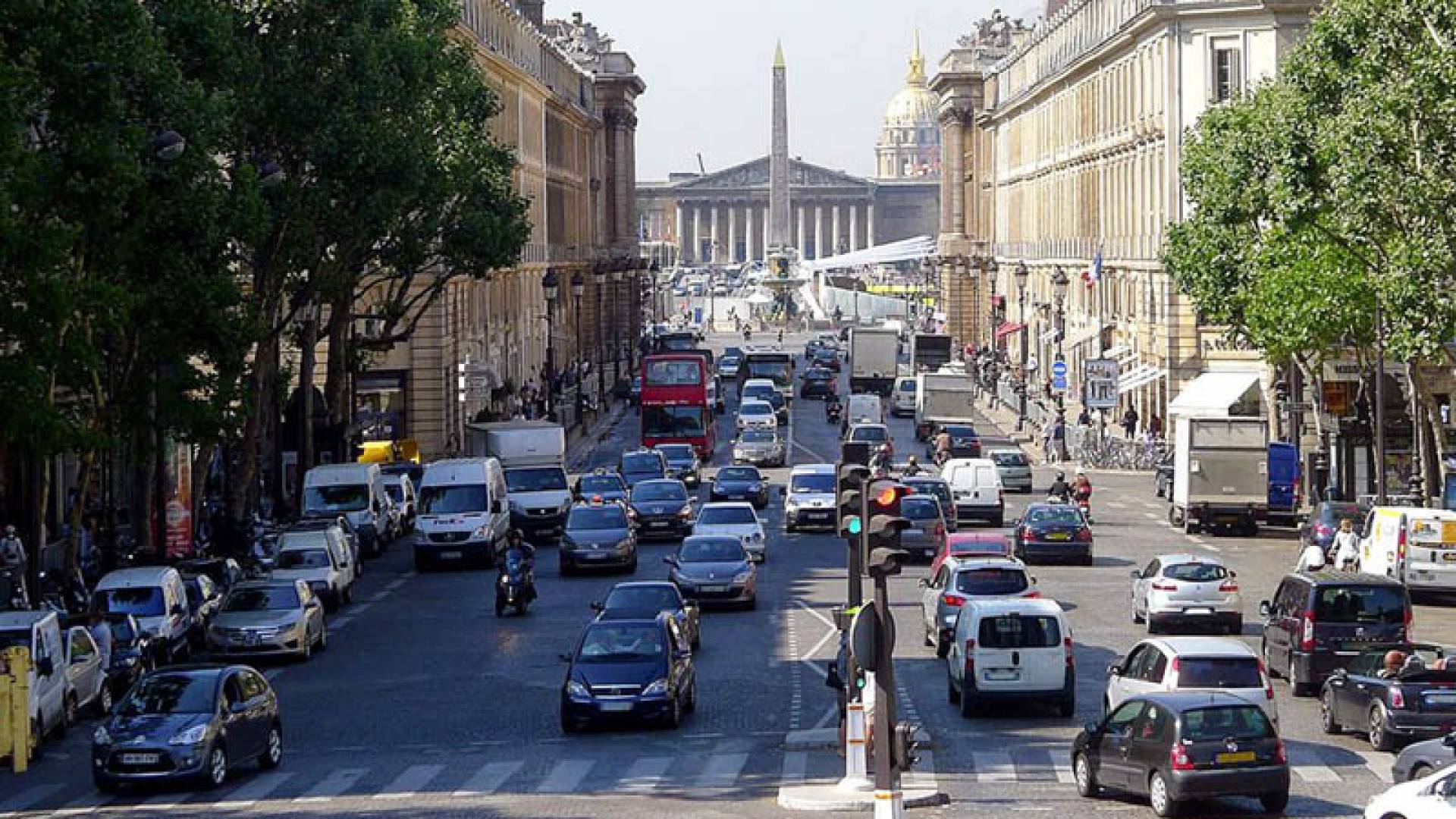 Audio File length: 2.21
Author: STEFANO ZUFFI E DAVIDE TORTORELLA

Language: English
The wide, straight Rue Royale connects Place de la Concorde to Place de la Madeleine, which represents a perfect synthesis of the imperial taste of the early 1800s: on one side you have an Egyptian obelisk, and on the other the classic façade of a church shaped like a Greek temple. Rue Royale was designed as a harmonious extension of Place de la Concorde, and its palaces all match in both style and size.
Along the road you'll come across some reference points of high-class shopping, for example Lalique glassware, which has its showroom in "Galerie Royale" at number 11. Facing it at number 10, you'll be enchanted by the colorful flower shop window of Lachaume, regardless of the season; the shop has been open since 1845!
If you enjoy a meal at the restaurant Chez Maxim's at number 3, you'll find furnishings and an atmosphere from the Belle Époque, when it was one of the centers of Parisian pleasures. Its rooms have also been immortalized by literature and film.
Halfway down Rue Royale, you can take a luxurious scenic route down Rue du Faubourg Saint Honoré and Rue Saint Honoré, two long streets that stretch all the way to the Madeleine and form one of the main historical streets of the Rive Droite in the historic center of Paris. Here you enter the realm of antique dealers, jewelers, fashion designers, and high fashion boutiques, all with a backdrop of elegant palaces mostly dating back to the 18th century. You can easily recognize Rue Saint Honoré by the great seventeenth-century dome of the church dedicated to the Assumption and by the small museum in front of it dedicated to the history of glasses. Over the centuries, the widening of the city's walls over its axis made it necessary to build and then eliminate three city gates. Keep in mind that up to the early 1700s the area of Madeleine was outside the walls, and therefore not part of the city.
FUN FACT: it seems that the famous Vietnam War General Ho Chi Minh worked at Maxim's as a waiter when he was exiled in Paris in the 1920s.