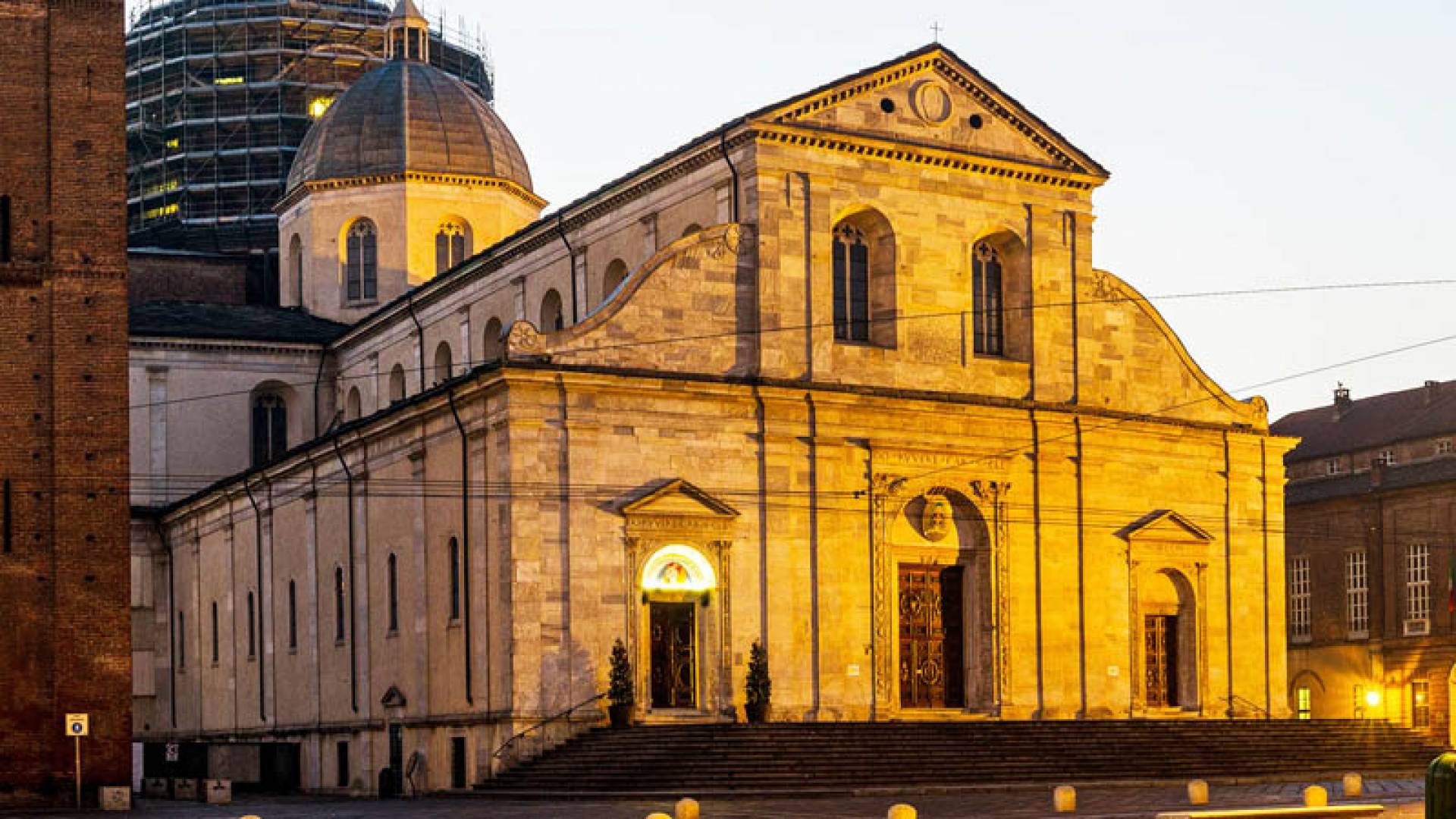 Audio File length: 2.20
Author: STEFANO ZUFFI E DAVIDE TORTORELLA

Language: English
Today I'll accompany you through the Cathedral, which is one of the most extraordinary places in Turin.
As you can see, it is a Renaissance-style church, as it has almost entirely kept the same appearance since it was built at the end of the 1400s. But just think, the land it's built on has been home to three ancient Christian churches. In fact, it was cardinal Domenico della Rovere who decided to demolish the ancient complex to give rise to a new monumental church, a true Cathedral for the city.
It was so important to him that he continued to support its construction by sending large trunks full of silver from as far as Rome, where he had gone for the conclave and then remained following the appointment of Pope Innocent VII.
He even sent the building's design to Turin that he had had made by a Florentine architect he had met in the Eternal City.
Admire the Cathedral's façade, with its gleaming white marble highlighting its preciousness. As is always true with Renaissance architecture, the internal structure corresponds to the external one. When the façade is divided into three parts, two of them narrower and one wider, you can be sure that the church's interior has three naves, with the central one being larger than the lateral ones.
Note also the elegant triangular gable at the top of the façade and the curved decoration that serves to soften the square shape of the whole and hide the pitched roofs.
There have been two important changes in the Cathedral's structure: in the 1600s part of the choir was demolished to build the chapel designed by Guarino Guarini, which houses the Shroud of Turin, and at the beginning of the 1700s the famous architect Filippo Juvarra constructed the red-brick bell tower.
I also recommend visiting the Diocesan Museum of Sacred Art located in the underground basilica; it was struck by fire 20 years ago but has since been completely restored.
FUN FACT: the Cathedral's back wall has the 12 signs of the zodiac. If you're wondering why they aren't arranged as usual, look at the pole fixed in the wall. Like a sundial, its shadow is always projected on the correct zodiac sign.