MOLE ANTONELLIANA, Elevator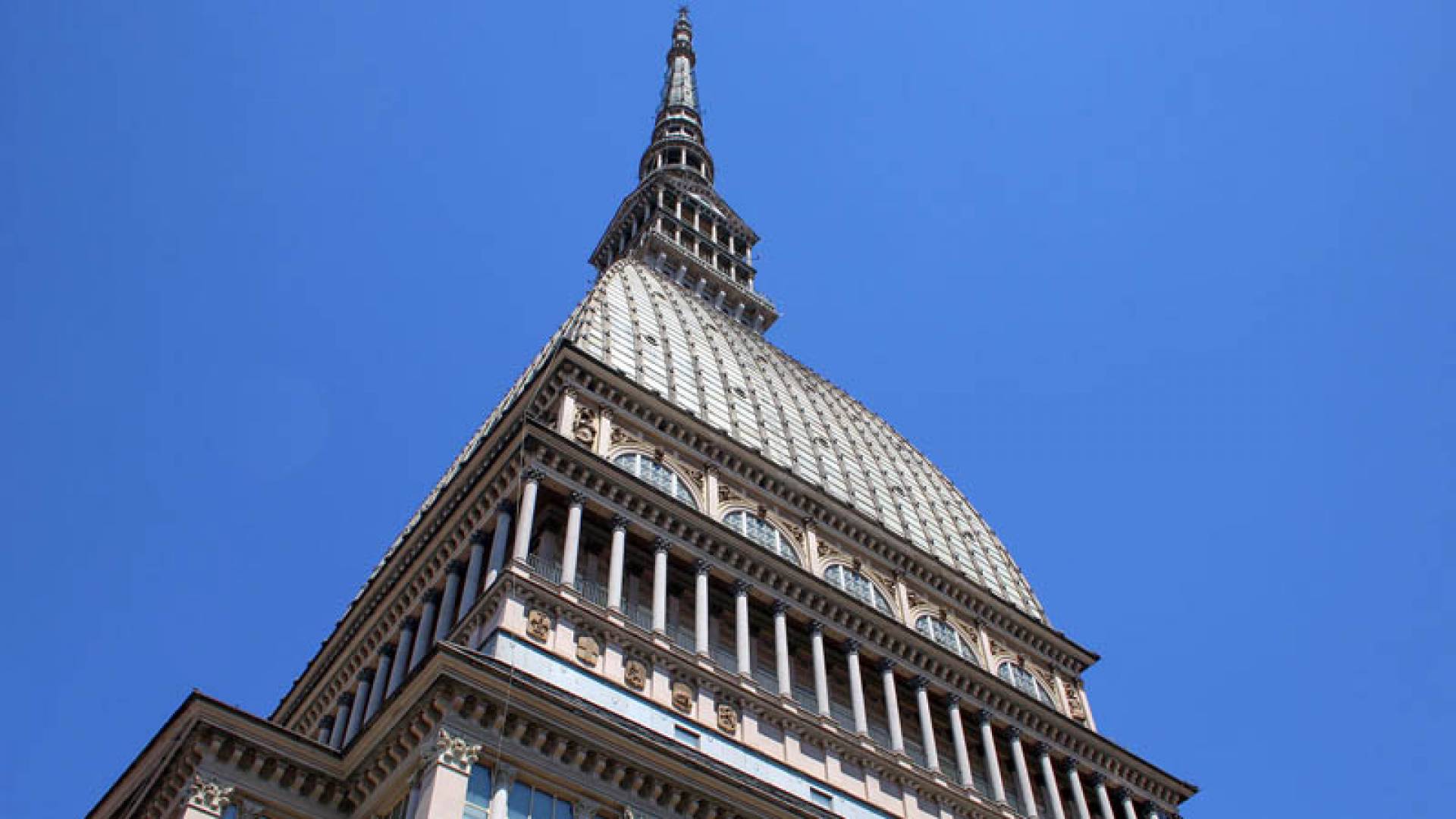 Audio File length: 2.06
Author: STEFANO ZUFFI E DAVIDE TORTORELLA

Language: English
I'm going to tell you a secret: inside its huge structure, the Mole hides the first panoramic elevator that was officially designed for tourists. Truly cutting edge for the times.
It was built in 1953 during the restoration works of the broken spire I mentioned in the previous file, and commenced operation for the celebrations of the centenary of the Unification of Italy. Both its mechanism and route have been renovated and refurbished many times, and for about 20 years now it has reached as high as the so-called "Tempietto", the structure with two levels of balconies that sits above the dome.
Fate had pretty much decided that the Mole was destined to have an elevator: during the General Italian Exposition of 1884, when the Mole's work had not yet ended, the expectations for an elevator were already so high that one of the organized attractions was an exciting ride in a small hot-air balloon that took off from the nearby Vittorio Square and went to the top of the yard so the works could be seen more closely.
And that's not all: until he died at the ripe old age of ninety, the architect Antonelli continued to work at the building bearing his name, and since he absolutely wanted to personally follow the progress of the works, they would bring him to the top of the Mole with a rickety elevator operated by a pulley. The old architect's courage had become legendary: every day he could be seen lifted to the top of the almost-finished dome.
I wholeheartedly recommend taking this absolutely breathtaking elevator ride: you go up about 70 vertical meters in just one minute, inside a transparent glass booth. Going up there you can see the entire spiral itinerary of the National Museum of Cinema, and once you're outside the Mole you'll see why this region is called Piedmont, lying as it is at the foot (piedi) of the mountains (monti). With the current elevator, you can reach the balcony where you'll have a 360 degree view of the city of Turin, along with the majestic Alps.
FUN FACT: a good portion of the movie After Midnight (Dopo Mezzanotte) by Davide Ferrario was shot inside the Mole. In fact, the Mole is practically one of the movie's co-stars.