BROOKLYN BRIDGE, Brooklyn Bridge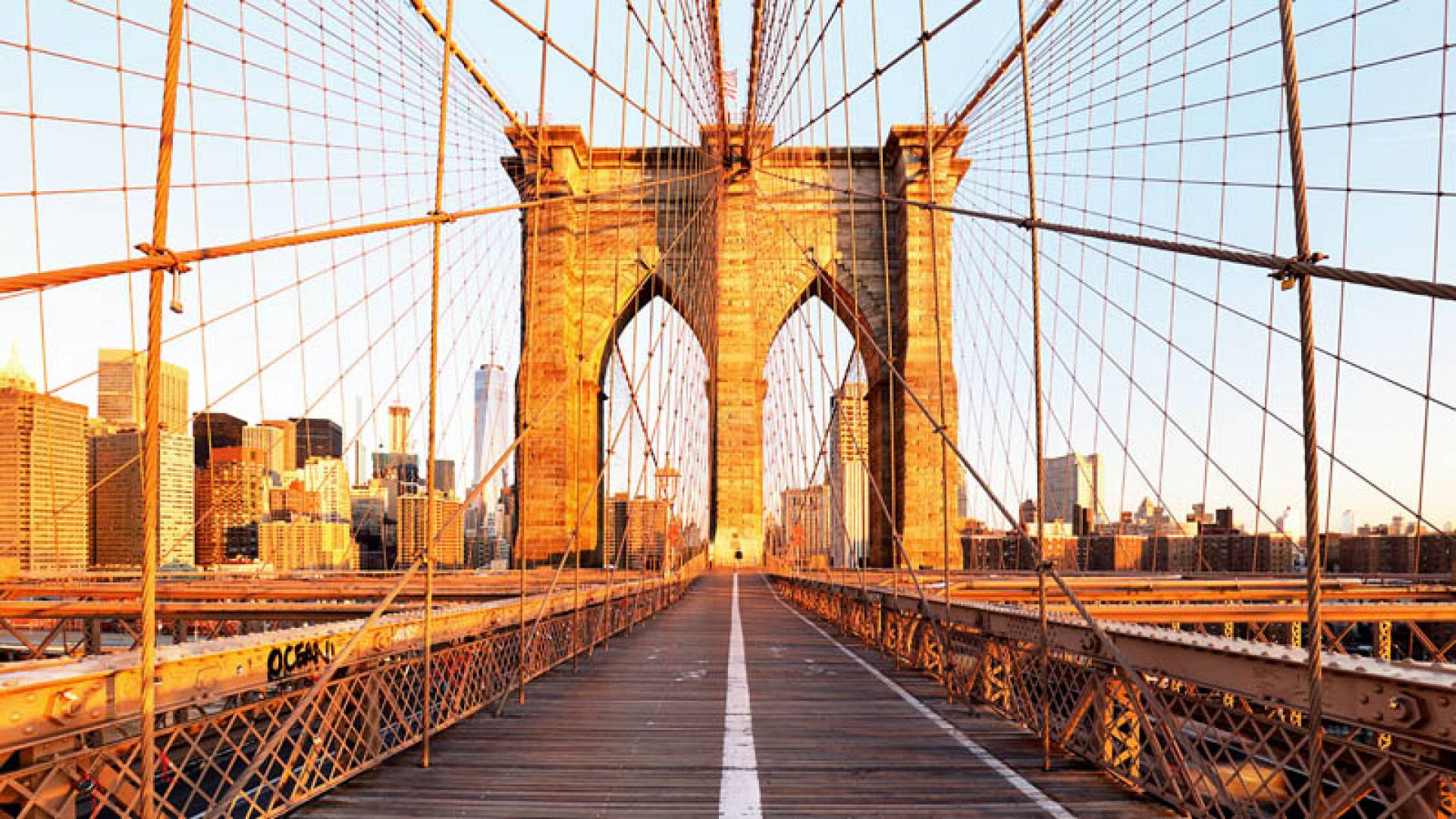 Audio File length: 2.27

Language: English
Brooklyn Bridge is the most famous bridge in New York, and indeed probably in the whole world.
When it was inaugurated in 1883, its 1825-meter span made it the longest suspension bridge in the world, and the first to be stayed with steel cables. However, this marvelous work of architecture, which now stands out in all its splendor above the East River, conceals a tragic past.
During the fourteen years it took to build, almost thirty construction workers died, mostly from decompression sickness caused by having to dive into the underwater caissons. The engineer who designed the bridge, John Roebling, was one of the many victims of the lengthy building process, having fallen fatally ill with tetanus after fracturing his foot and having his toes amputated after they were crushed against a ferry piling. As if this were not enough, his son, who took charge of the project after his death, was left partially paralyzed by decompression sickness, and it was only thanks to the enterprising spirit of the latter's wife that this seemingly cursed bridge was finally completed.
Now press pause and go along the raised pedestrian walkway to the lookout point at the first of the two granite pillars with a double Neo-Gothic arch.
It's an impressive view, isn't it? At a height of almost forty meters, you can see not only the southern part of Manhattan, with its spectacular skyline, but also, on the other side, the Brooklyn Heights area, with its large, modern parks.
It's now up to you whether to cross to the other side or turn back, leaving behind a monument so emblematic that, as you may remember, it was immortalized on the packets of the famous chewing gum!
Before I go, an interesting fact: for anyone concerned about the safety of the bridge, you might like to know that in 1884, Jumbo, an elephant weighing 7 tons, set out from the big top of the nearby circus with another 20 of his elephant friends and went for a stroll from Brooklyn to Manhattan. The parade that crossed the Bridge was a great success: onlookers were happy, the elephants had a story to tell, and the circus benefited from a once-in-a-lifetime publicity stunt!