CENTRAL PARK, Northern And Central Part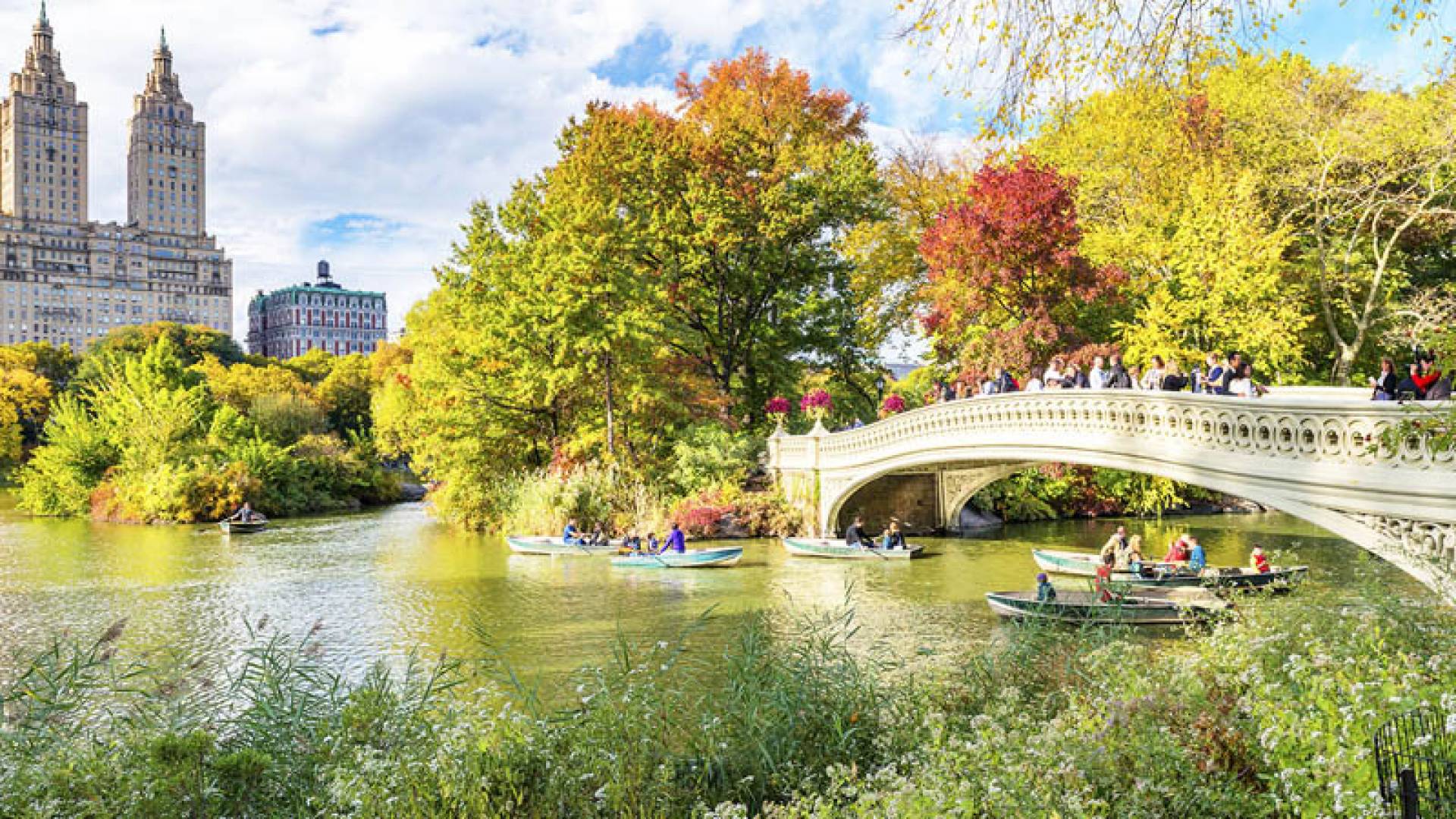 Audio File length: 2.11

Language: English
Here in the northern part of Central Park, you'll find the romantic Conservatory Garden, divided into three parts, each landscaped in a different style: Italian, French and English. The main entrance to the Garden is from Fifth Avenue, through the monumental Vanderbilt Gate, a magnificent wrought-iron structure that once guarded the New York mansion of the shipping and rail transportation tycoon of the same name.
Behind you, make sure you don't miss Harlem Meer, the lake given a German name by the German-speaking community that once settled here. Don't be surprised if you see the hordes of fisherman on the banks throwing their catches back into the water: it's the only legal way to practice angling here.
Nearby, weather permitting, you might like to take a dip in the open-air public Lasker Pool, which in winter becomes a poplar skating rink.
Also worth a visit is The Blockhouse, the only military fortification left standing of the many that were built here as a defense against attacks from the English. This is the oldest building in the whole park.
In the middle of Central Park, high up on a hill and with its distinctive cone-shaped corner tower, sits the Victorian Belvedere Castle, a granite building that since the 20th century has housed the New York Meteorological Observatory. The two terraces offer splendid views; on one side is the Ramble, a must for birdwatchers, and on the other, Turtle Pond, next to the Delacorte Theater, which hosts the popular "Shakespeare in the Park" festival, featuring performances by famous theater and movie actors that are well worth watching!
Stretching out behind the castle is the splendid Jacqueline Kennedy Onassis Reservoir, one of the park's numerous artificial lakes, with a central water fountain, and around which numerous movie scenes have been shot. I'm sure you'll want to take your own pictures of this classic view of the city.
AN INTERESTING FACT: you may have noticed how few sculptures there are in Central Park. They have been specifically laid out together in The Mall, the avenue running through the middle of the park, lined with elm trees, the departure point of the fascinating literary walk.