GRAND CENTRAL TERMINAL, Chrysler Building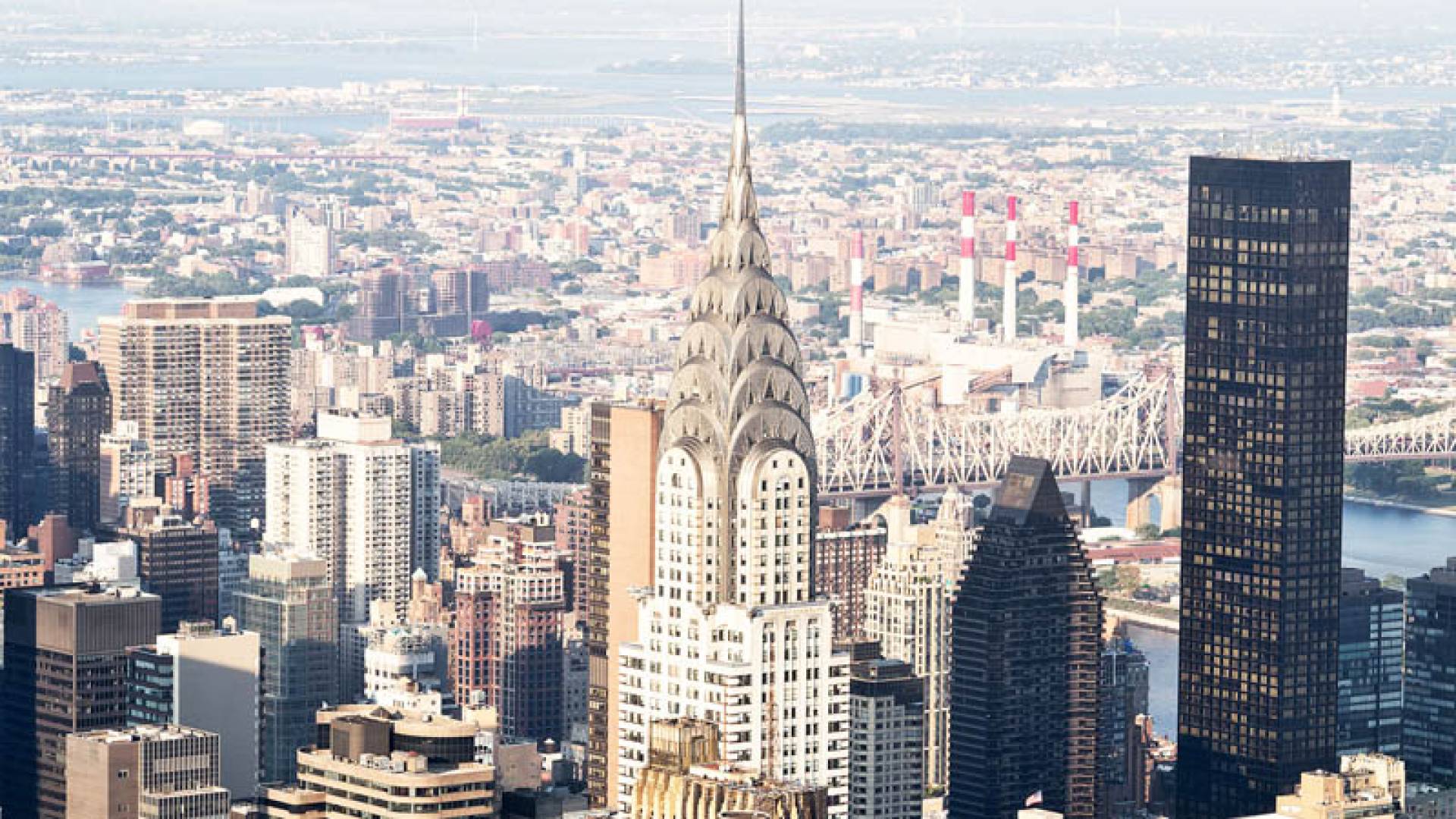 Audio File length: 2.18

Language: English
The Chrysler Building, a magnificent symbol of Art Deco and the masterwork of the architect William Van Allen, was completed in 1930, and was the highest skyscraper in the world before the Empire State Building.
The building was originally designed for William Reynolds, the founder of the Coney Island fairground. Reynolds, however, was alarmed by the audacious shape the building was to take, so he sold the design to the tycoon Walter P. Chrysler, who, at his own expense, turned it into the headquarters of the car manufacturing company.
If you look up this slender tower, you'll be able to admire the variety of original decorative elements that are – and this is no coincidence – reminiscent of those found on a number of the best-known Chrysler car models.
Can you spot the metal decorations designed to resemble the winged radiator caps? Or the stylized wheels on the frieze with silver-colored hubcaps? Or the external air grilles, similar to side vents, or the disquieting stylized eagles, the symbol of the United States as well as the logo of one of the Chrysler models?
Lastly, take a look at the splendid stainless steel crown, terraced right up to the top and featuring arches with triangular windows spread out like the spokes of a wheel: it's the building's crowning glory!
Now press pause and head towards the entrance of the building.
The entrance – with its unusual triangular ground plan, splendid Art Deco lamps, impressive ceiling mosaic and walls in red African marble and Siena travertine – looks a little like the Batcave!
If you take a look at the elevators, you'll notice no two are alike: with the elaborate marquetry work of the fine wood panels on the inside, those lucky enough to travel in them will feel as if they're being carried straight off to Ancient Egypt!
AN INTERESTING FACT: The spire, more than 50 meters high, was built in secret inside the building and hoisted on top in less than two hours to the astonishment of thousands of onlookers and above all, of the architect Severance, who was aiming to astonish his rival Van Allen in the frantic race for the construction of the highest skyscraper in the world.