GRAND CENTRAL TERMINAL, Second Part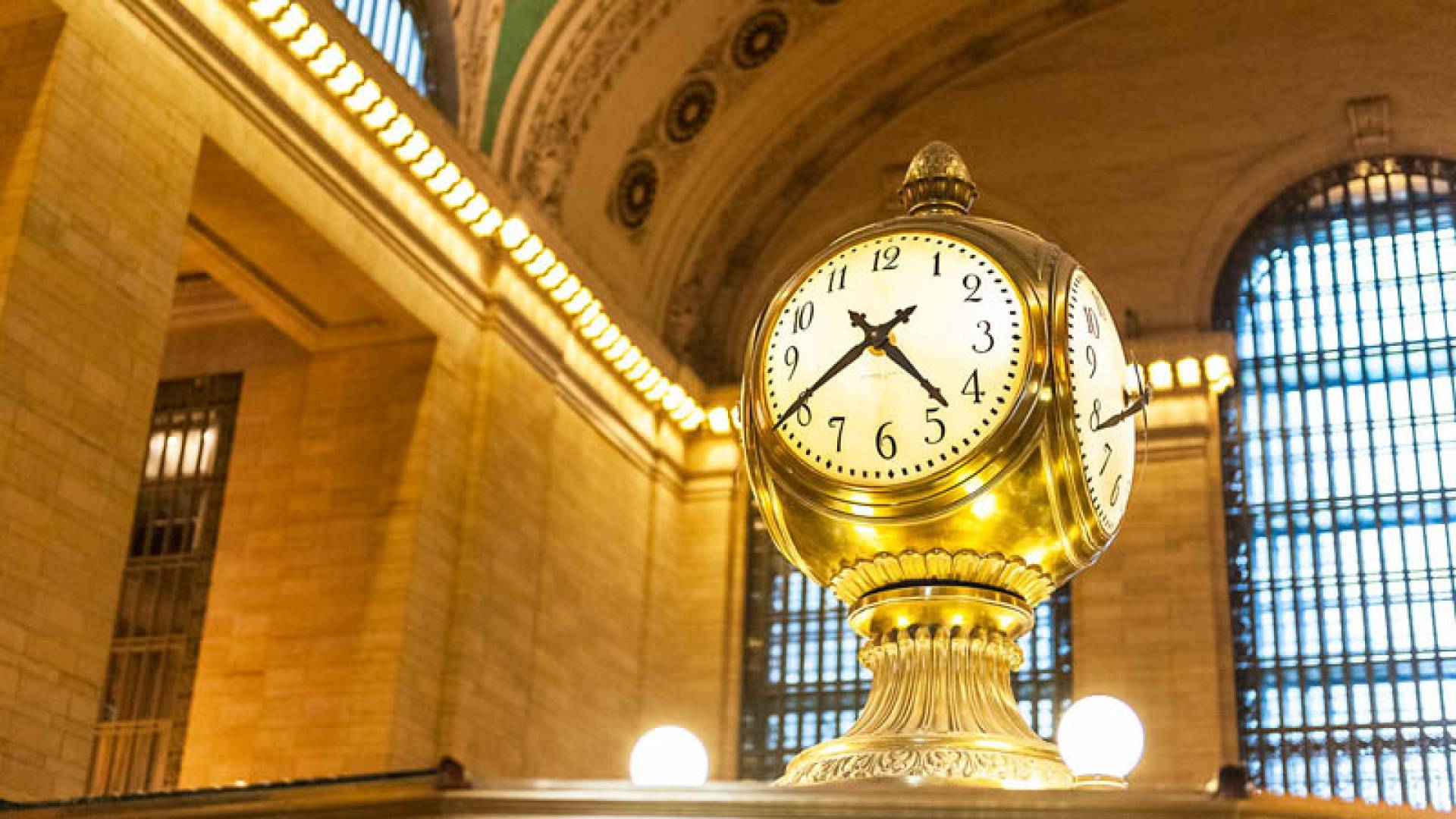 Audio File length: 2.25

Language: English
Here in the Main Concourse, there are many other interesting architectural elements besides the celestial vault.
For example, stop to take a look at the central information booth, topped by a fine clock with four faces, each one crafted in opal, or the marble ticket desks, which are gradually being replaced by automatic ticket machines, or the imposing upper balconies, lit by the large windows, almost 20 meters high and by the splendidly elaborate lamps at the sides. It's hard to believe you're in a railway station!
The magnificent Grand Central Terminal is also a popular destination for shopping and eating out, as you can see from the variety of eateries and stores inside. There's even an exclusive tennis club, as well as the Grand Central Market!
Since you're here, make sure you don't miss the Vanderbilt Hall, an area joined to the Main Concourse by a spectacular bridge. Now used to host a variety of artistic and cultural events, this splendid hall was the original waiting room of the station.
Now press pause and head to the Dining Concourse, situated below the Main Concourse.
The name is indicative of what you'll find here: an underground diner's paradise, with bars, fast-food eateries and restaurants, the oldest and most picturesque of which is the famous Oyster Bar, where you can try the specialty dish beneath a delightful vaulted roof.
If you weren't planning on a costly culinary break, you might like to whisper sweet nothings in your partner's ear – or rather to your partner's wall, just a few steps from the Oyster Bar. No, I haven't lost my mind: I'm referring to the particular sound effect created in the nearby Whispering Gallery when two people – at opposite corners of the gallery - whisper to the walls. Try it for yourself, and listen!
AN INTERESTING FACT: platform 61, now abandoned, used to link the station with the Waldorf Astoria Hotel. This passageway was used not only by VIP guests of the hotel travelling incognito, but especially by President Roosevelt, who was thus able to conceal his disability, caused by polio. It seems that his bullet-proof car was also loaded onto this VIP train and placed in an elevator designed for the purpose, from which the President would reach ground level.