GUGGENHEIM MUSEUM, History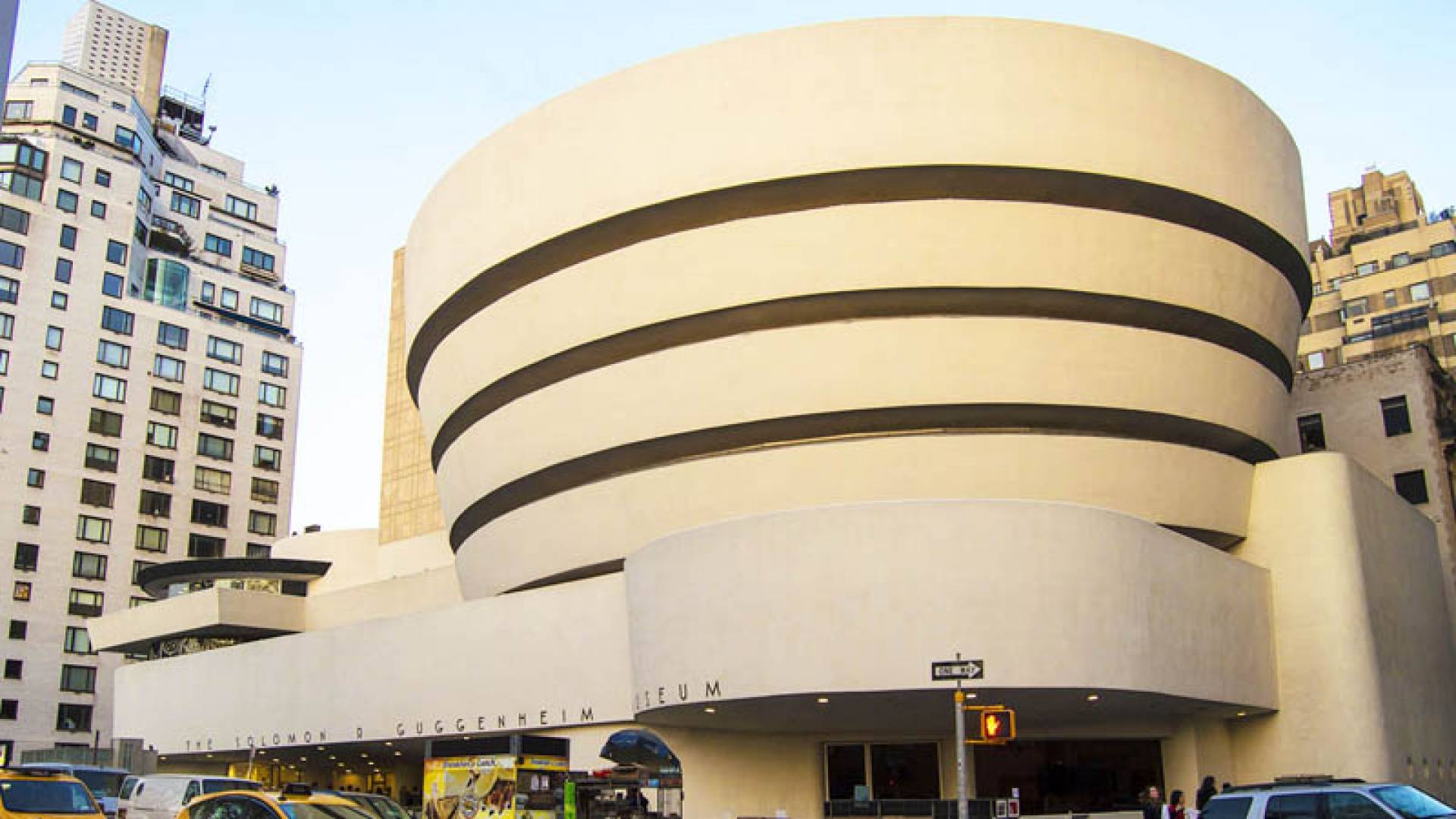 Audio File length: 2.18

Language: English
The Guggenheim is one of the most important museums in the world dedicated to modern and contemporary art, as well as Impressionism and Post-Impressionism.
Its origins are tied to the figure of Solomon R. Guggenheim, a wealthy US industrialist who, towards 1930, began collecting works by classic artists. However, it was thanks to the German artist and academic Hilla von Rebay that the tycoon started collecting abstract artworks, which he began displaying in his apartment at the Plaza Hotel. Soon, however, the space proved insufficient to contain the constantly growing collection, and Guggenheim, together with his art consultant, already the director of the museum, created the current foundation and asked Frank Lloyd Wright to design a building to host the collection.
However, neither the exceptionally talented architect nor his generous client lived to see the completion of the building. After 13 years of work – frequently halted due to lack of funds and to the outbreak of the Second World War - 1959 saw the inauguration of the first exhibition, focusing mainly on the paintings of Kandinsky and the abstract expressionists. Since then, the success of the Guggenheim and its temporary exhibitions – always the museum's strong point – has known no bounds. The permanent collection, enriched thanks to continual acquisitions, has been hosted since the 1990s in a new building, the cost of which was partly covered by the sale of a number of the museum's most renowned collections!
AN INTERESTING FACT: you might be surprised to learn that Solomon R. Guggenheim's death in 1949 was followed by numerous philosophical and personal disputes between his family members, belonging to the Guggenheim Foundation, and Hilla von Rebay, who had always been the renowned philanthropist's right-hand person, accompanying and guiding him from the very early days of this splendid artistic adventure. The museum's original director thus indignantly resigned, although her tremendous love of art subsequently became clear: in her will, she left numerous pieces from her magnificent private collection to the Foundation, to the joy of thousands of visitors every day!