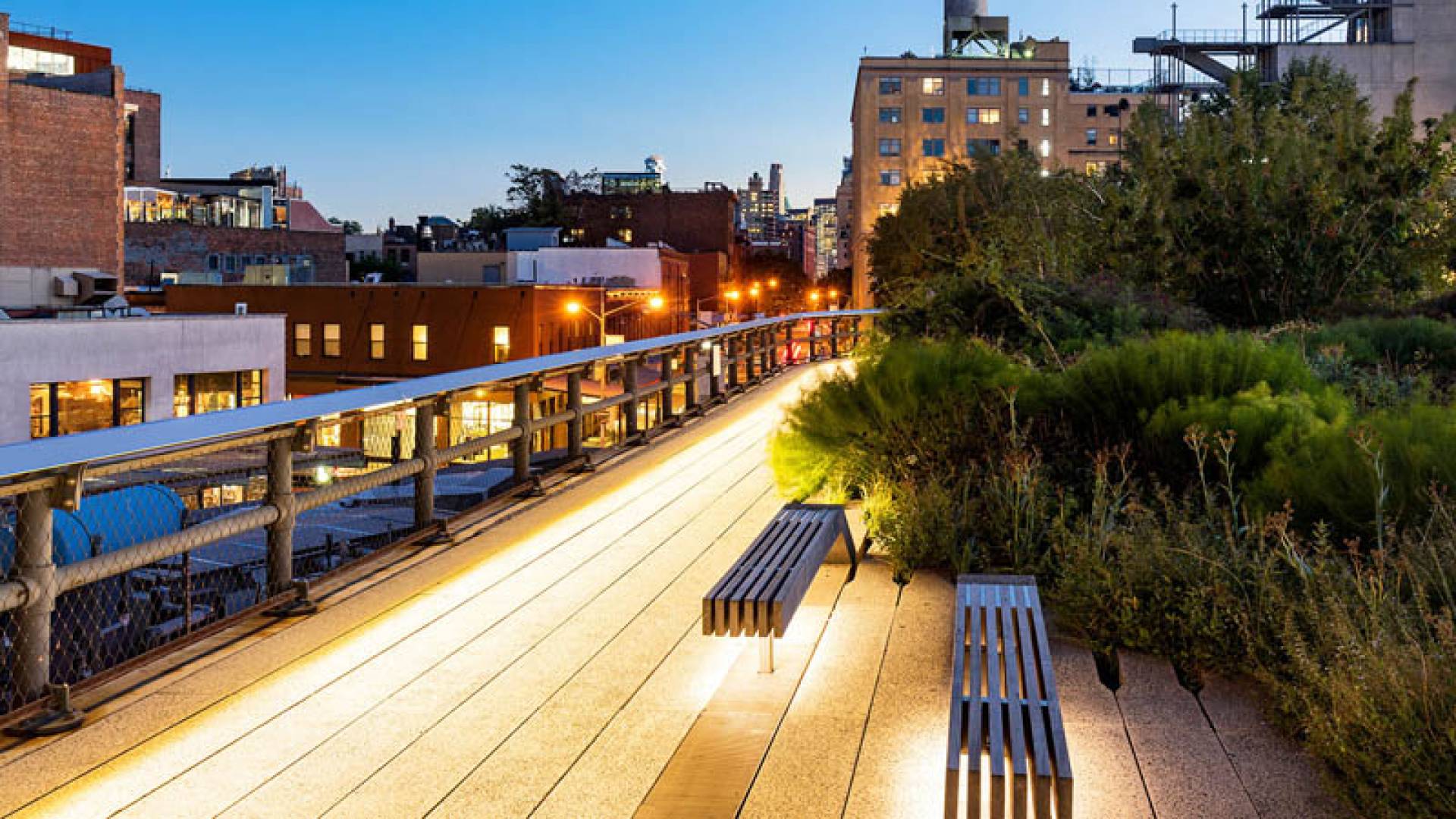 Audio File length: 2.28

Language: English
Thanks to an inspired urban redevelopment project, the High Line has become the most famous abandoned railway line in the United States.
Let's start from the beginning, though, in the early 20th century, when this area of Manhattan, around Chelsea and above all, the Meatpacking District, was both highly industrialized and deeply depressed. Overland shipping was not only difficult, but seriously dangerous, especially for pedestrians, who often fell victim to dramatic accidents. To put an end to this problem, 1934 saw the inauguration of the West Side Line, an elevated railway line that – despite its initial success – some 50 years later was abandoned to its fate, with repeated requests from the new local residents to dismantle it. However, thanks to the tenacity of the founders of the Friends of High Line organization, the "industrial ugly duckling" was turned into an "eco-friendly swan", in the form of a spectacular linear park.
The impressive result is here before your eyes, or rather under your feet, on a pedestrian walkway that runs parallel to the former railway tracks, now covered by grass, flowers and plants of different species and colors, crossing the once rough neighborhoods that have now become popular, fashionable areas, also thanks to the redevelopment plan.
Over the years, this "elevated" nature trail, the first stretch of which, between Gansevoort Street and 20th Street, was inaugurated in 2009, has gradually been extended to 34th Street, covering a distance of 2.3 kilometers.
As you explore, you'll have the chance to admire the natural, architectural and artistic details that embellish the structure, as you enjoy the view of the Hudson River and the city: a truly spectacular walk!
Before I go, an interesting fact: in the 1990s, the High Line essentially attracted two categories of people – botany experts, and above all, New Yorkers with a sense of adventure, looking for a different way to spend an afternoon, or to impress girls. You're not likely to forget a visit to an elevated railway abandoned decades earlier and unknown to most people in Manhattan!