LINCOLN CENTER, Second Part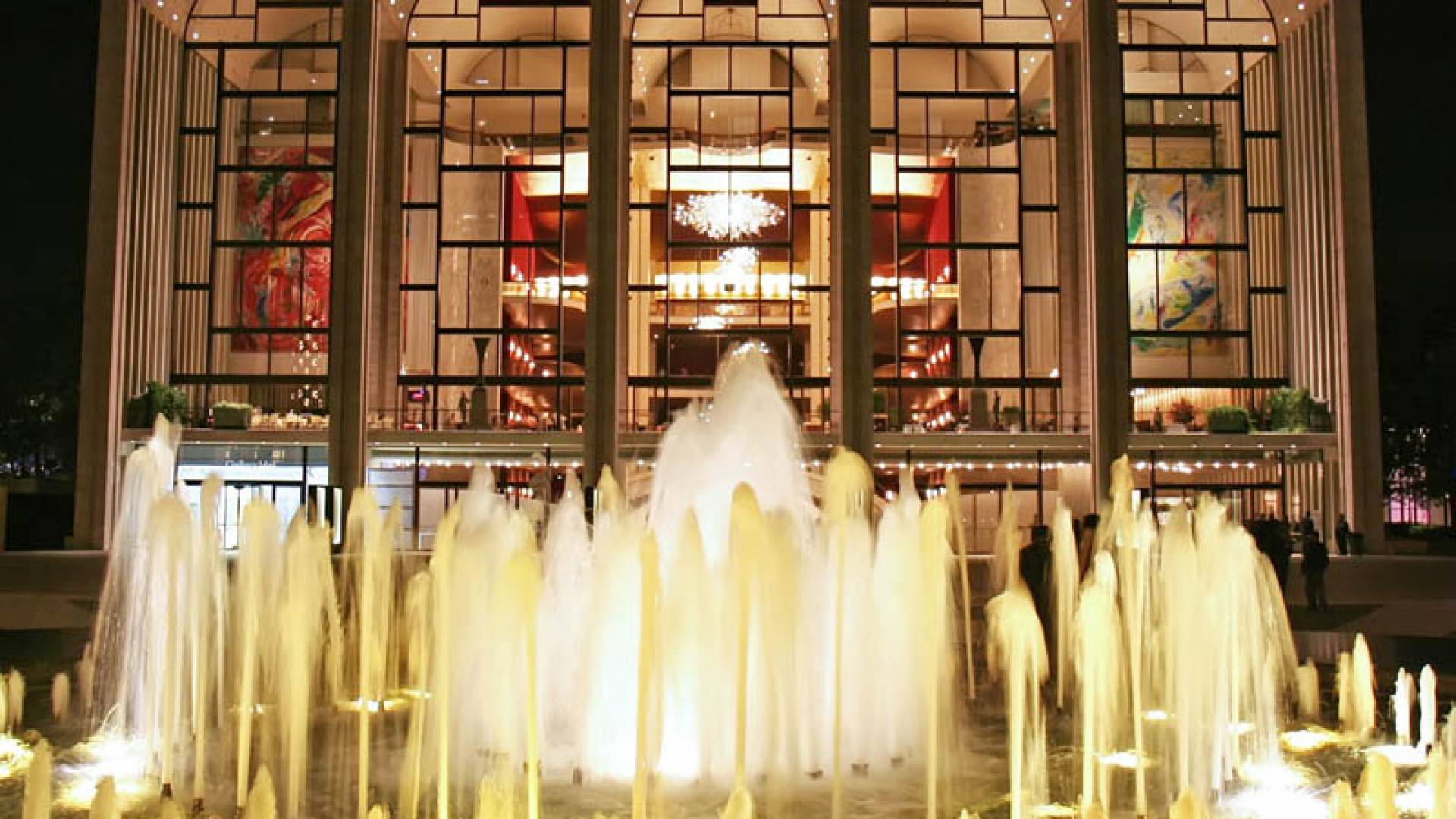 Audio File length: 2.12

Language: English
The structure of the Lincoln Center Plaza is one of the few exceptions to the urban planning rule generally valid in New York, where squares are often just the crossroads between streets. This is because the young architect Harrison, on his return after a year of study in Rome, wanted to build a plaza in the city that resembled Piazza del Campidoglio. I don't know if you can see the resemblance…some say that the style of the plaza, surrounded by monumental buildings in travertine marble, is more reminiscent of the EUR neighborhood in Rome than the square made famous by Michelangelo.
Walk towards the Revson Fountain. Built by Philip Johnson, it was the most technologically advanced fountain in the city at the time, and is even more so now, since the restyling operation it underwent in 2009. If you're not convinced, come back here after dark, when the choreography of the water jets is accompanied by that of the lights. You'll think you're in Las Vegas, in front of the Bellagio Hotel; the only difference is that between the jets, what appears is the silhouette of an entirely different building: the Metropolitan Opera House.
Now try to imagine this famous opera house, perceptible through the five large arches of the façade, lit up by crystal chandeliers, with wall paintings by Chagall all around...
The structure of the building, and above all, its opera program, is sufficient to overshadow any venue, including its prestigious "guardian angels": the David H. Koch Theater, on the right, the historical home of the New York City Ballet, and the David Geffen Hall, previously the Avery Fisher Hall, on the left, home to the city's Philharmonic Orchestra.
AN INTERESTING FACT: the names of the buildings in the Lincoln Center change quite frequently, depending on the various sponsors. This is the case, for example, of the former New York State Theatre, now named the David H. Koch Theater in honor of the oil tycoon who funded the renovation project. This name, by contract, must remain for at least 50 years, after which the family will have the right of first refusal for any future name.