LITTLE ITALY, Presentation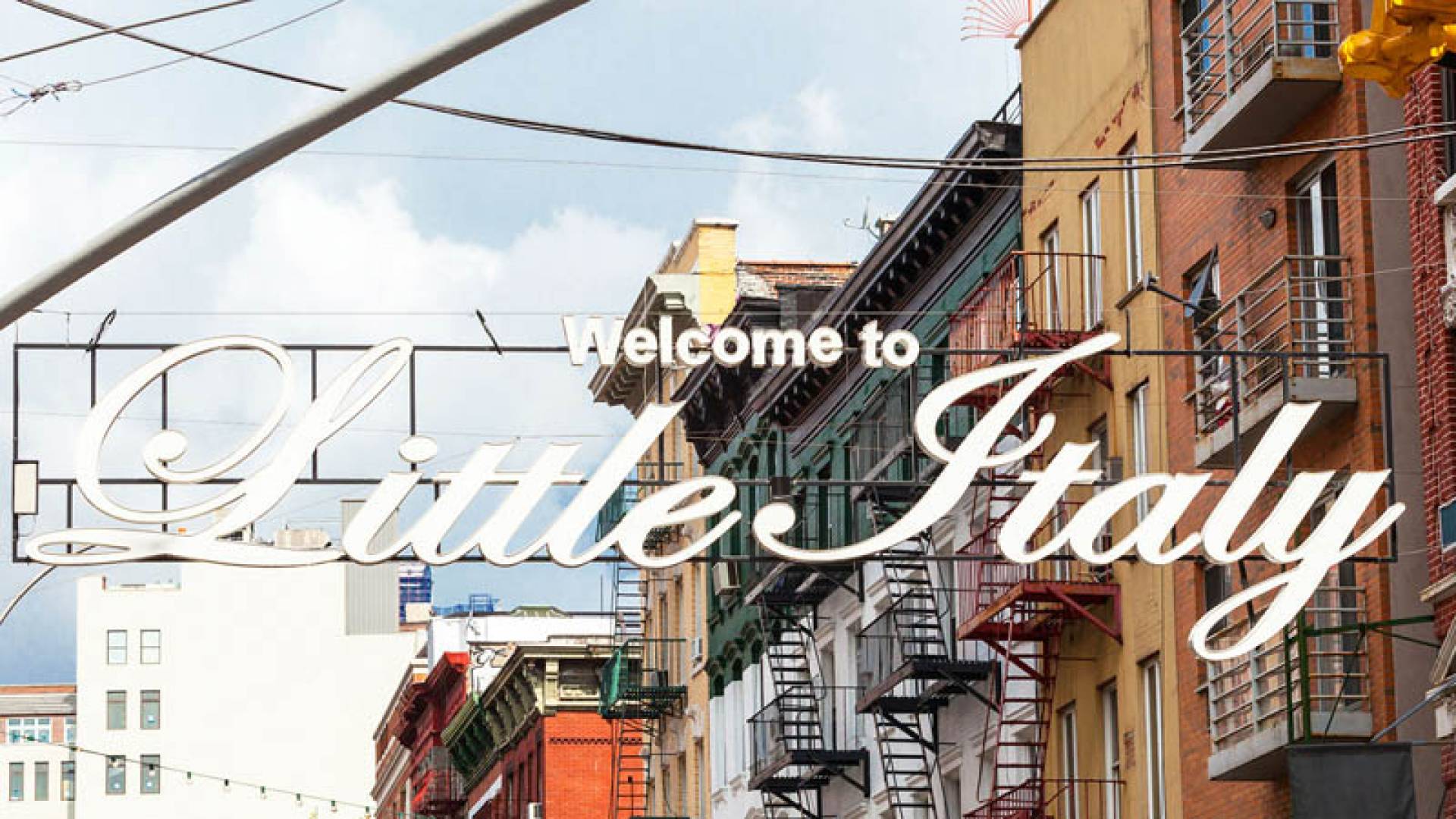 Audio File length: 2.03

Language: English
Little Italy is the best-known Italian-American neighborhood in the United States, although the few places left – in particular, restaurants and food stores – are now run by fourth or fifth-generation Italians.
And as if this decline were not enough, the New York home of the Italian emigrants who settled here at the end of the nineteenth century is dramatically disappearing. The original area is now reduced to a short stretch of Mulberry Street, between Broome Street and Canal Street, while over the last twenty years, the southern areas have been gradually taken over by the nearby Chinatown, whose signs and stores are inexorably turning "100% made in Italy" into almost "100% made in China"!
If you also consider that to the east, cool Soho is gaining a foothold, and that to the north, a part of Little Italy has broken away and formed a neighborhood of its own, you'll hardly be surprised that little has remained of the original, authentically Italian – and in particular Neapolitan – character of this neighborhood.
In fact, to be honest, of the initial community, with its language, customs and cultural and financial institutions, the only legacy that has survived intact to this day is the feast of San Gennaro! On this occasion, for ten days or so, at the end of September, Mulberry Street is closed to traffic in order to host not only the unmissable procession with the saint, but also hundreds of stalls serving Italian specialties and enlivened by some rather bizarre contests featuring professional cannoli eaters – or more recently, professional meatball eaters!
Before I go, an interesting fact: the city is home to other Little Italys, less famous, but no less important, from the long-established neighborhood in East Harlem, known as Italian Harlem, to the one in the Bronx, along Arthur Avenue, which has always been overshadowed by its elder sister. The latter, however, thanks to a concerted effort by a number of business owners, is trying to win back its role as an authentic Italian destination, with the aim of becoming New York's new "Village"…