METROPOLITAN MUSEUM OF ART, Garden At Sainte Adresse By Monet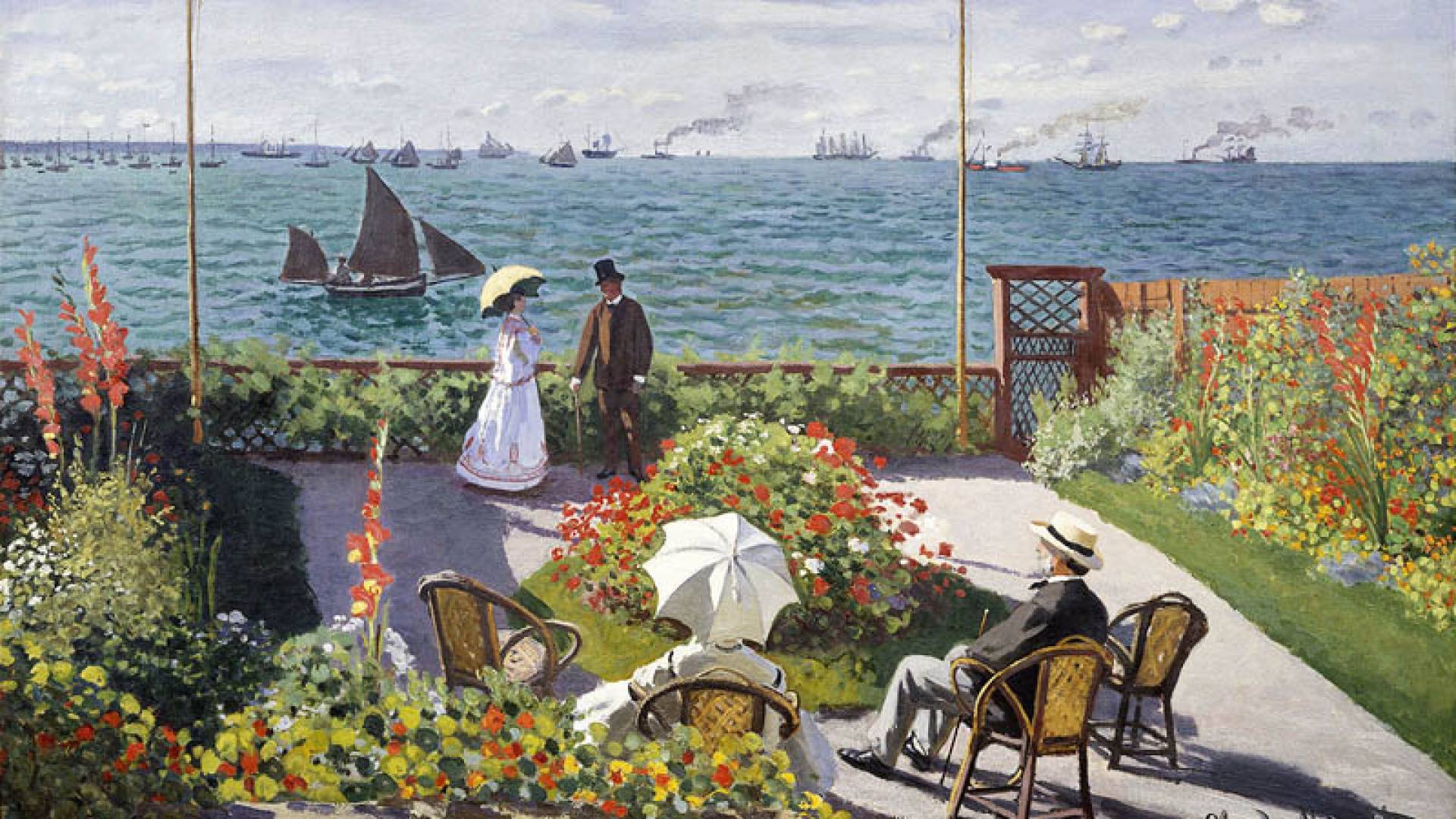 Audio File length: 2.30

Language: English
The large section dedicated to Impressionist and Post-Impressionist painting and sculpture is undoubtedly one of the most popular with visitors to the Metropolitan: it is considered one of the most complete collections of these works in the world. These rooms are alive with all the joie de vivre of Paris in the second half of the 19th century, and many of the works on display mark milestones in the careers of the artists who painted them. As you may be aware, French art aficionados were not particularly interested in the works of the Impressionists, which were shrewdly purchased early on by collectors from the USA and Russia.
Among the finest of these masterpieces is the Garden at Sainte-Adresse, painted between 1867 and 1868, and one of the first works in which Claude Monet's talent for portraying light and color was fully evident.
Born in Paris in 1840, Monet had spent his adolescence in Sainte Adresse, near Le Havre, in Normandy, and it was here that he began his career as an artist, painting sea views. A passion for light reflecting on the water was to accompany Monet throughout his life, so much so that he built a floating workshop on a boat. After he moved to Paris, Monet soon abandoned the academic courses, preferring to develop his artistic research en plein air, along with friends such as Renoir, Pisarro, Degas, Sisley and Manet, all of whom have highly significant works displayed in the Metropolitan.
In this composition, which conveys a spontaneous, natural sensation and a relaxed sense of the outdoors, we can observe all the characteristic elements of Impressionist painting: the extreme care with which the light is diffused, and the use of vibrant, loud colors, applied with small, uneven brushstrokes that bring verve to the scene.
The barely rippling sea is painted bright blue: far off on the horizon, we can see steamships leaving a trail of smoke in the clear sky. The cheerfully waving flags and the flowering bushes around the terrace give a festive air to the painting.
An interesting fact: the painting is set in the home of the artist's aunt and uncle: the two seated figures admiring the view and enjoying a pleasant sunny day are Adolphe Monet, Claude's father, and Sophie Lecadre, his aunt. Standing opposite them are his cousin Jeanne Marguerite Lecadre and a family friend.