METROPOLITAN MUSEUM OF ART, History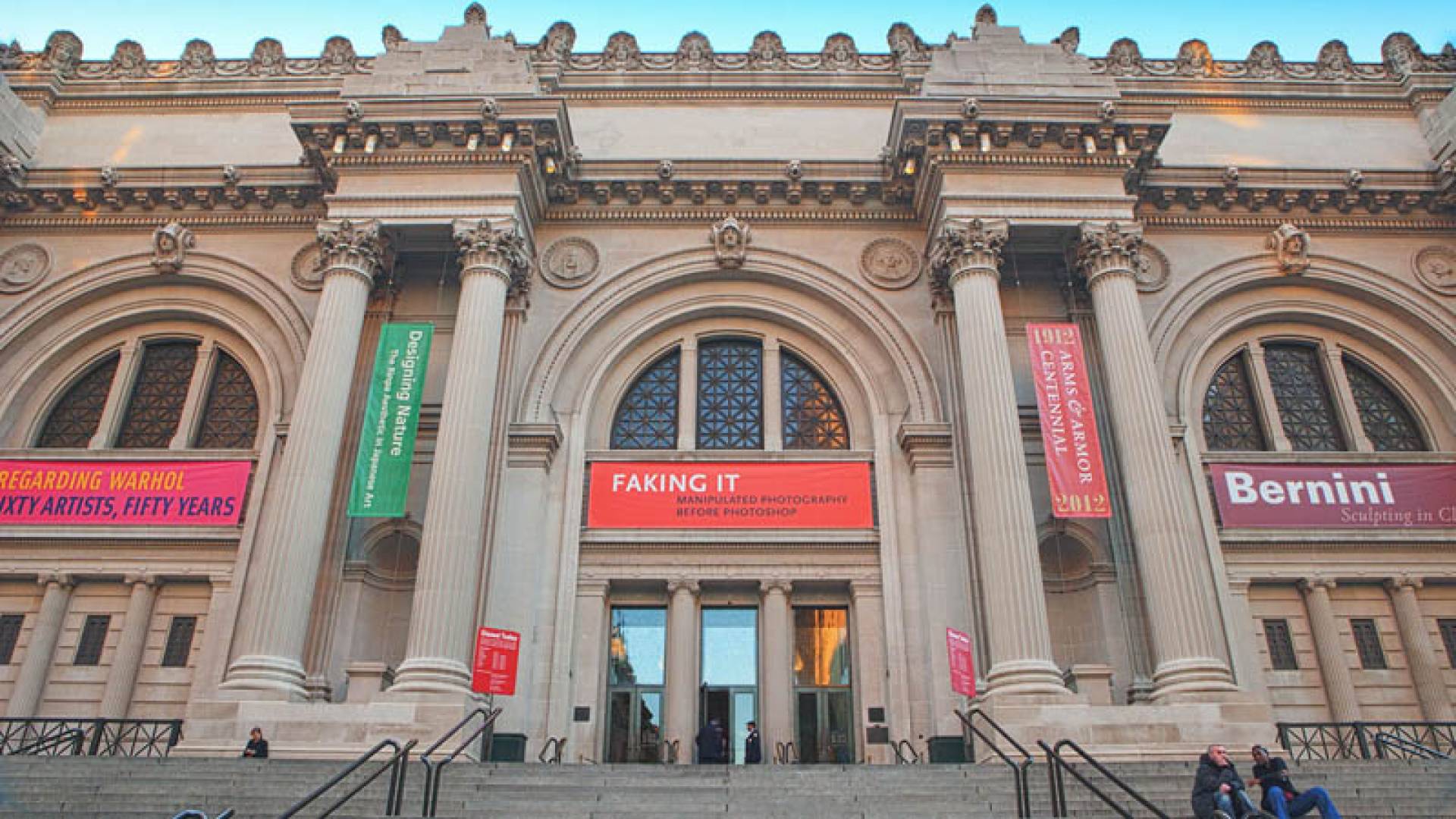 Audio File length: 2.05

Language: English
Today I'll be accompanying you on a visit to the Metropolitan Museum of Art, also known as the "Met".
The Met is one of the largest and busiest art museums in the world, and as you can imagine, given its size, one day won't be enough to enjoy all the marvelous works displayed here.
But let's start at the beginning, when, at the end of the 19th century, a group of philanthropists and collectors, on the initiative of John Jay, a prominent US politician, decided to join forces – and their enormous art collections – to found a national art gallery.
The project got off to a flying start, and the collection, which began with a Roman sarcophagus and around two hundred paintings, quickly expanded thanks to a variety of donations and acquisitions. It rapidly outgrew both its first and second homes, in a building and then in a New York City mansion.
The original Met was inaugurated in 1880. Over the following decades, the Neo-Gothic-style building, designed by Calvert Vaux and Jacob Wrey Mould, was absorbed by the various wings that were gradually added to the main building up until the 1990s.
The present-day main entrance, in Neo-Classical style with Beaux-Arts details, is located at 1000 Fifth Avenue along the "Museum Mile", where the Guggenheim and the Neue Galerie can also be found. It was designed at the beginning of the 20th century by Richard Morris Hunt, who also designed the magnificent stairs which lead up to the building and the monumental Great Hall, which I'll be telling you about later.
AN INTERESTING FACT: as you enter the museum, remember that with the same ticket, you can also visit two other Met museums on the same day – the nearby Met Breuer, inaugurated in 2016, with a number of modern and contemporary artworks, and the historical Met Cloisters, entirely dedicated to European medieval art and architecture. The name "cloisters" is a reference to the five French monasteries that were dismantled piece by piece, then moved to this northern hill of Manhattan, where they were put back together.