METROPOLITAN MUSEUM OF ART, Temple Of Dendur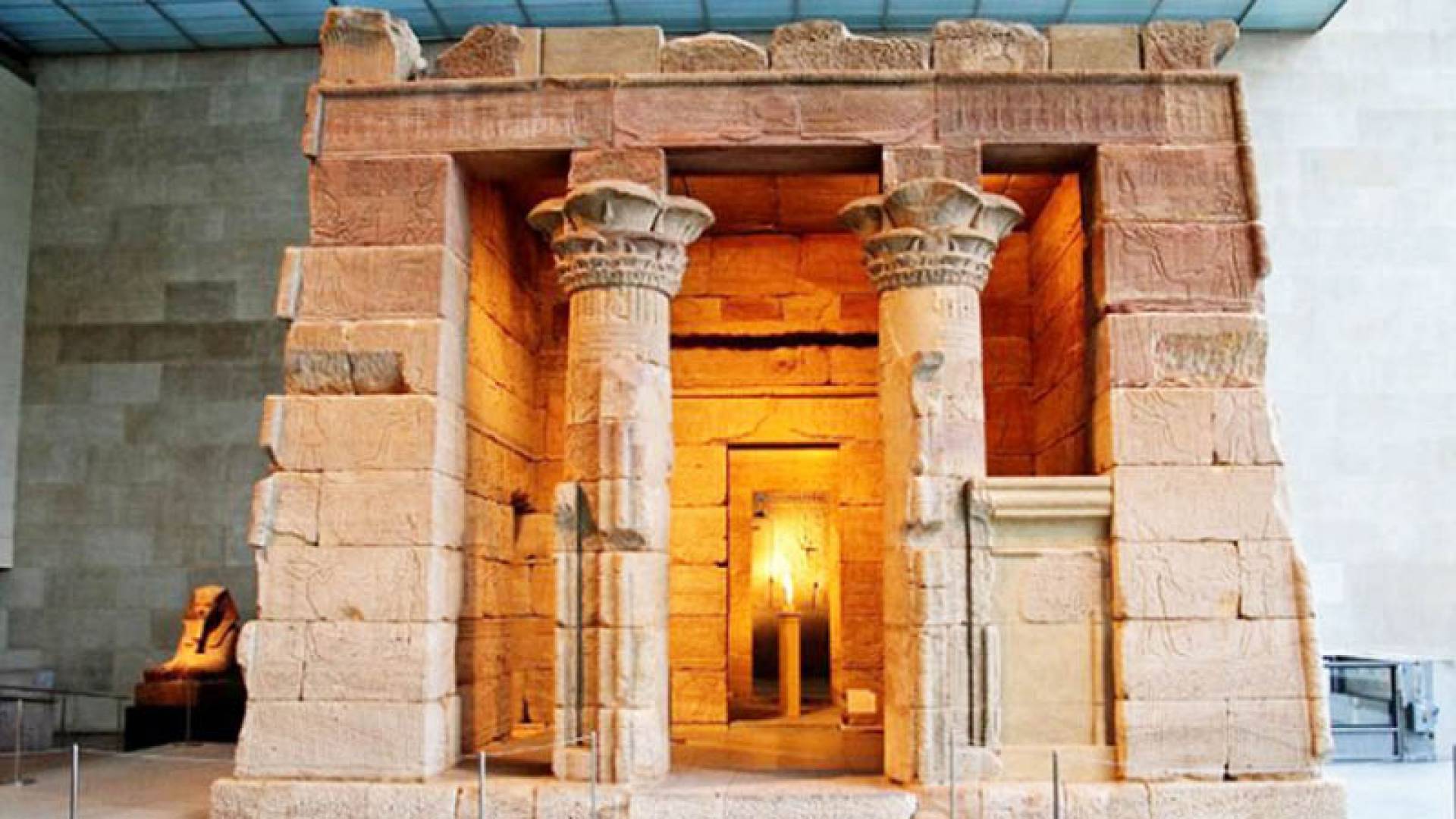 Audio File length: 2.27

Language: English
An entire hall of the Metropolitan Museum, The Sackler Wing, features a magnificent work of art from Ancient Egypt: the reconstructed Temple of Dendur. The monument can be admired in a bright, inviting setting, inaugurated in 1978, with a wall of slanted windows looking onto Central Park, and in a refined setting, with a pool which reflects the ancient temple and the portal before it.
The temple comes from the area flooded by the waters of the Nile during the construction of the Aswan High Dam in in the south of Egypt, in 1963. The creation of the Lake Nasser reservoir required a huge, complex archaeological operation, which involved the dismantling and reassembly of a number of entire temples: some remained in the area, such as the large temple complexes of Abu Simbel and Philae, while a number of small temples were donated to the nations who had funded the campaign to save the monuments of Nubia: Spain, the Netherlands and Italy, as well as the USA. Shipping the blocks making up the Temple of Dendur, in 1968 was no mean feat as there were over 8000 tons of stone in 661 packing cases.
The Temple of Dendur dates to 15 B.C., when Egypt had become part of the Roman Empire: although it is dedicated to the gods Isis and Osiris, it was built on the orders of a Roman governor, and there is a reference to the emperor Augustus inside, identified in the hieroglyphics as "Caesar" or "pharaoh".
The sandstone temple was originally built on a rise on the banks of the Nile. The decoration sculpted along the lower parts of the monument, featuring lotus and papyrus, is a reference to its natural surroundings. The complex is made up of an entrance portal, decorated with a depiction of the sun, and by the actual cell of the temple, supported by two columns.
An interesting fact: the choice of New York as the home of the Temple of Dendur is linked to the construction of a pavilion next to the Metropolitan Museum for this very purpose; alternatives had been suggested in Boston and Washington, in alluring locations along the banks of the rivers, which were rejected due to concerns the monument would deteriorate if exposed to the open air, in weather conditions that were very different from its native Egypt!