MUSEUM OF MODERN ART, Les Demoiselles D'avignon By Picasso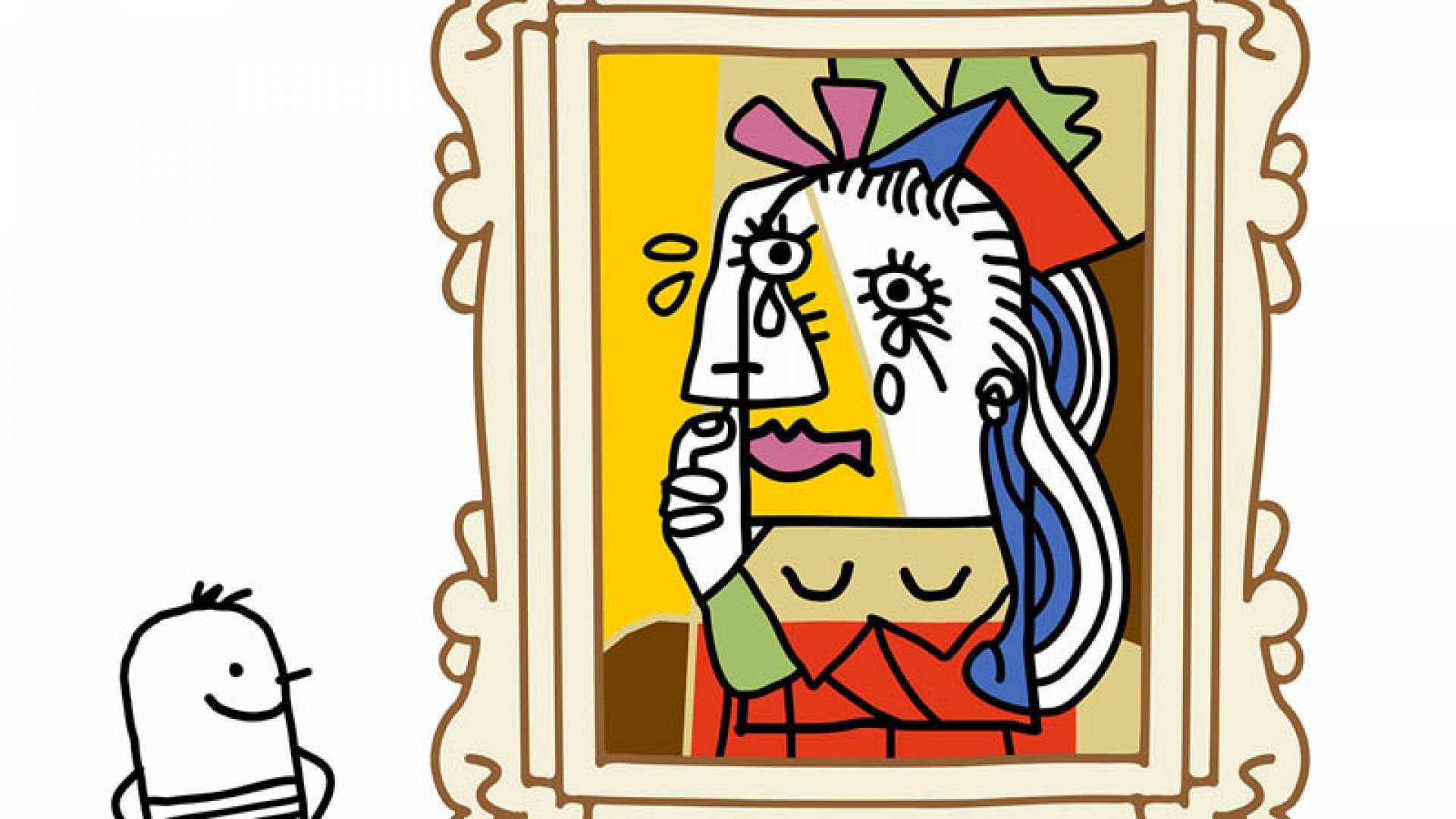 Audio File length: 2.36

Language: English
Completed in 1907 after dozens and dozens of drawings, sketches, studies of the group and of the individual figures, the large painting Les Demoiselles d'Avignon was Picasso's first major masterpiece. This key work marked the end of the age of traditional painting, definitively ushering in the age of modern art. The Spanish painter, who was twenty-six at the time, presents a harsh, angular vision of the women, accentuating the deconstruction of the human figures and objects and giving rise to the expressive Cubist revolution.
Picasso lived and worked in his home in Paris, on the hill of Montmartre, and in the preceding years had already gone through "blue" and "rose" periods, so-called for the color predominantly used in his paintings.
A series of events shaped the shift in style of the young painter: the influence of the archaeological and African sculptures found in the museums and galleries in Paris, the friendship-rivalry with Matisse and the visit to a major retrospective on Cézanne, who had just died and had not been widely known during his lifetime.
On a large square canvas, Picasso brought all these influences together in his famous group of five naked young women. Aware of the innovative power of the composition, he kept the painting facing a wall of his studio for some time, cautiously showing it only to his friends.
The woman on the far left is a reference to ancient Egyptian art; the two central figures are inspired by the paintings of El Greco and the Bathers series by Cézanne, and the influence of the "primitive" art of Oceania and Sub-Saharan Africa, in particular the tribal masks, is evident in the two figures on the right.
The background has lost almost all references to reality: it is no longer a natural space, but an ideal dimension, in which the artist felt free to express all his creative power. It is here that Picasso first experimented with "simultaneous" painting, depicting the figures from different perspectives. Of the crouching woman in the lower right-hand corner, the closest in the group to the Cubist aesthetic, we can see the nose in profile and the face shown from the front, part of the breast and the back.
An interesting fact: the title is not a direct reference to the city in the south of France, but to the fact that the five women in the painting were prostitutes from a brothel in Carrer d'Avinyó (Avignon Street) in Barcelona.