MUSEUM OF MODERN ART, Starry Night By Van Gogh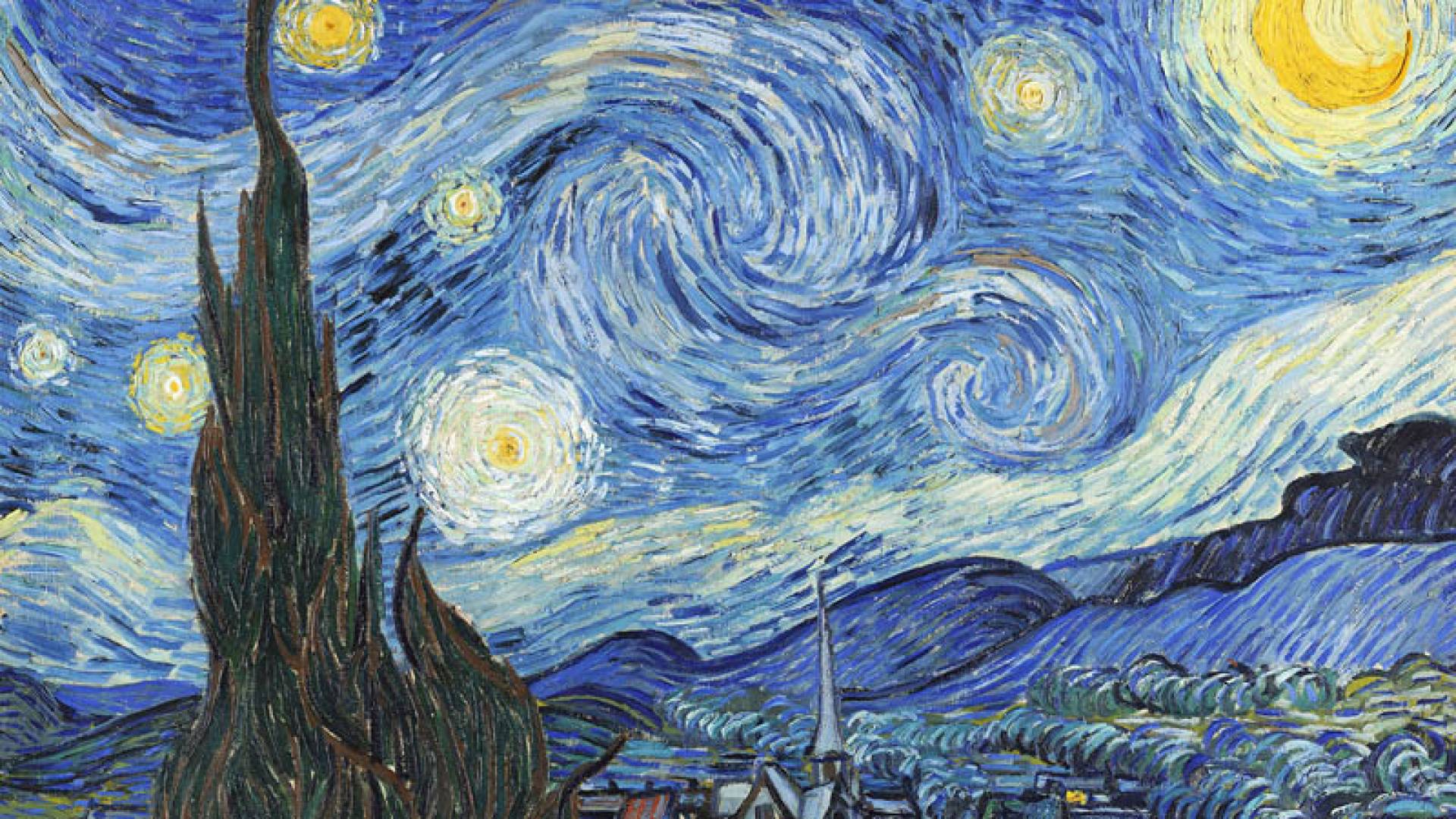 Audio File length: 2.26

Language: English
The visit to the permanent collection of MoMA inevitably begins with Starry Night by Van Gogh, a thrilling work that stirs the emotions and is found on many of the souvenirs on sale in the bookshop.
In 1889, Vincent Van Gogh was a patient in the asylum of Saint-Rémy, in Provence; the medical staff were unable to come up with an accurate diagnosis for his disorder, but they allowed him to paint, and occasionally to leave the asylum to do so, under the surveillance of an assistant.
On a bright spring night, Van Gogh painted one of his most extraordinary masterpieces. While the little town was slumbering in the valley, protected by the lofty shadows of a cypress tree and the bell tower, a spectacular moon and stars were lighting up the sky.
"Looking at the stars always makes me dream", wrote Van Gogh in a letter, and that night a cosmic spectacle lit up the night landscape in a sleepy little corner of the south of France. The giant stars, glimmering with light, appeared to be whirling around the sky, in a sort of fanciful battle between heaven and earth, where all the action, passion and intensity was shaped by the shining spectacle of the moon and the other heavenly bodies. In contrast, the hills in the background of the painting are almost "condemned" to remain immobile by the dark, heavy brushstrokes, and the small village houses seem to be crouching in awe of the power of the stars.
Van Gogh painted other works set in the evening or at night, featuring fascinating light and dark effects, but he was well aware of the significance of this particular painting, exhorting his brother Theo to have it displayed during an art exhibition in Paris.
After changing hands several times between France and the Netherlands, Starry Night was purchased by the New York museum in 1941.
An interesting fact: this panting by Van Gogh has been studied not only by art historians, but also by astronomy experts, who have calculated the phases of the moon, the alignment of the stars and the position of the planet Venus, in order to determine the exact date on which it was painted. The most plausible dates are 23 May and 19 June 1889 – assuming, of course, that Van Gogh portrayed the night sky exactly as it appeared before him…