ROCKEFELLER CENTER, Radio City Music Hall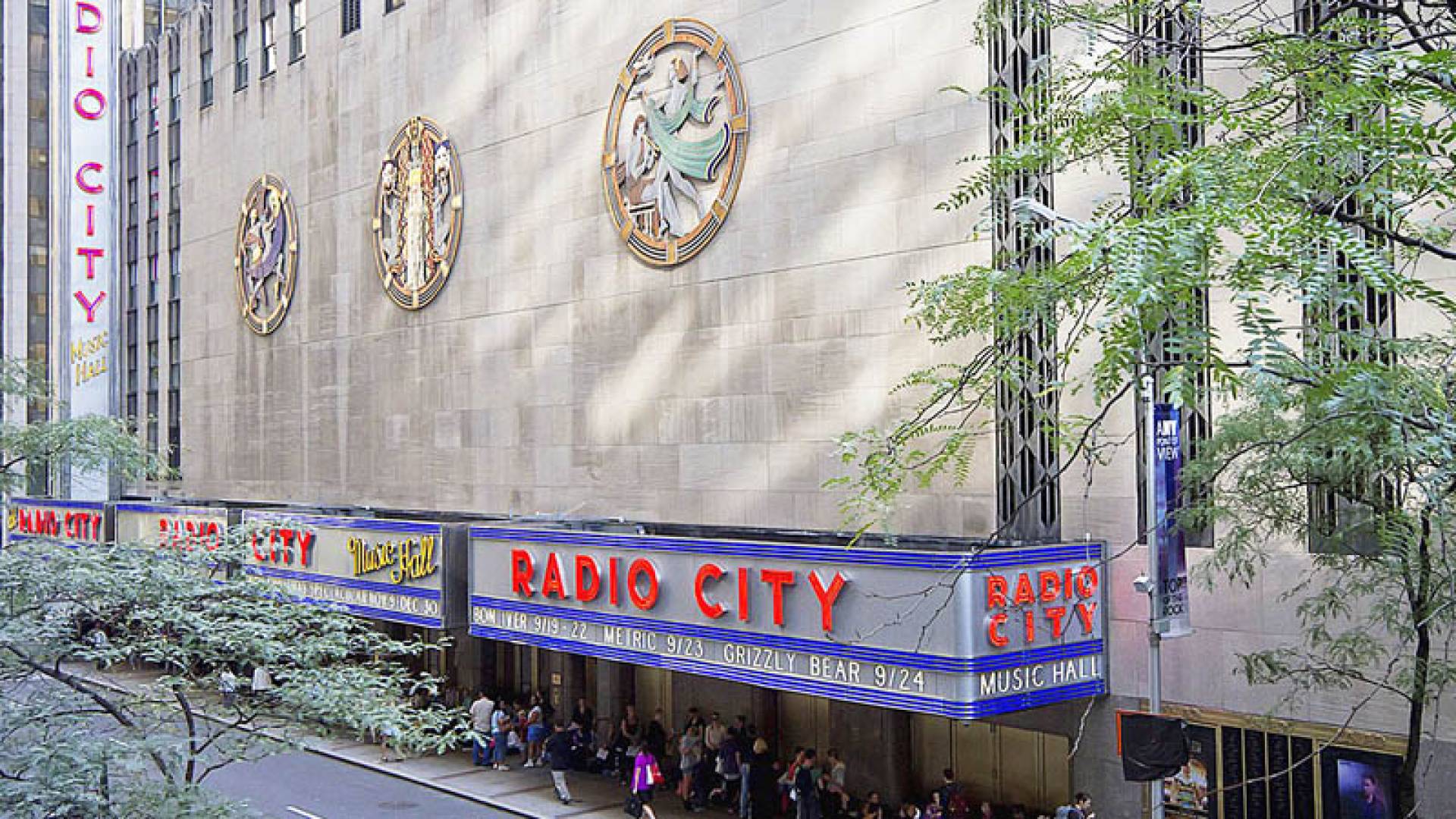 Audio File length: 2.24

Language: English
Radio City Music Hall, easily recognizable even at night thanks to the huge, dazzling neon sign, is one of the most iconic theaters in New York.
This building was inaugurated in grand style in December 1932, but it did not prove popular with the public immediately; it took some years, and a change of format, for its shows – including the legendary "Christmas Spectacular" – to hit the heights of fame, along with its famous dance company, The Rockettes.
Towards the end of the 1970s, given the massive cost of rents and the increasingly fierce competition from other shows, this emblematic venue was about to close its doors for good. Fortunately, popular support – and above all, pressing commercial interests – prevented demolition, and managed to have its magnificent interiors declared a city landmark.
With this in mind, and to understand how the Music Hall came to be salvaged in extremis, I suggest you enter the building, leaving behind the classic, enigmatic figures of the medallions at the sides on the outside, representing dance, drama and song, and delve into one of the shows: the special effects, the staging and the choreographies of "The Great Stage" are sure to leave you awestruck.
Leaving aside the performances, you'll also be able to admire the enchanting Art Deco embellishments by Donald Deskey, as well as the numerous artworks scattered throughout the building. These include the impressive Spirit of the Dance sculpture, considered scandalous in its day, and the wall painting in the foyer, Fountain of Youth. The most legendary of all, however, is the magnificent Mighty Wurlitzer, the largest theater organ in the world, whose endless range of sounds used to accompany silent movies.
AN INTERESTING FACT: The huge golden silk backdrop of the stage – more than 30 meters wide and weighing around two tonnes – is too large to be washed, so it is periodically replaced with a new one, with a cost in keeping with its size. Towards the end of the 1980s, the estimated cost was 200,000 dollars: if you do your sums, you can imagine what it would cost today!