SAINT JOHN THE DIVINE, History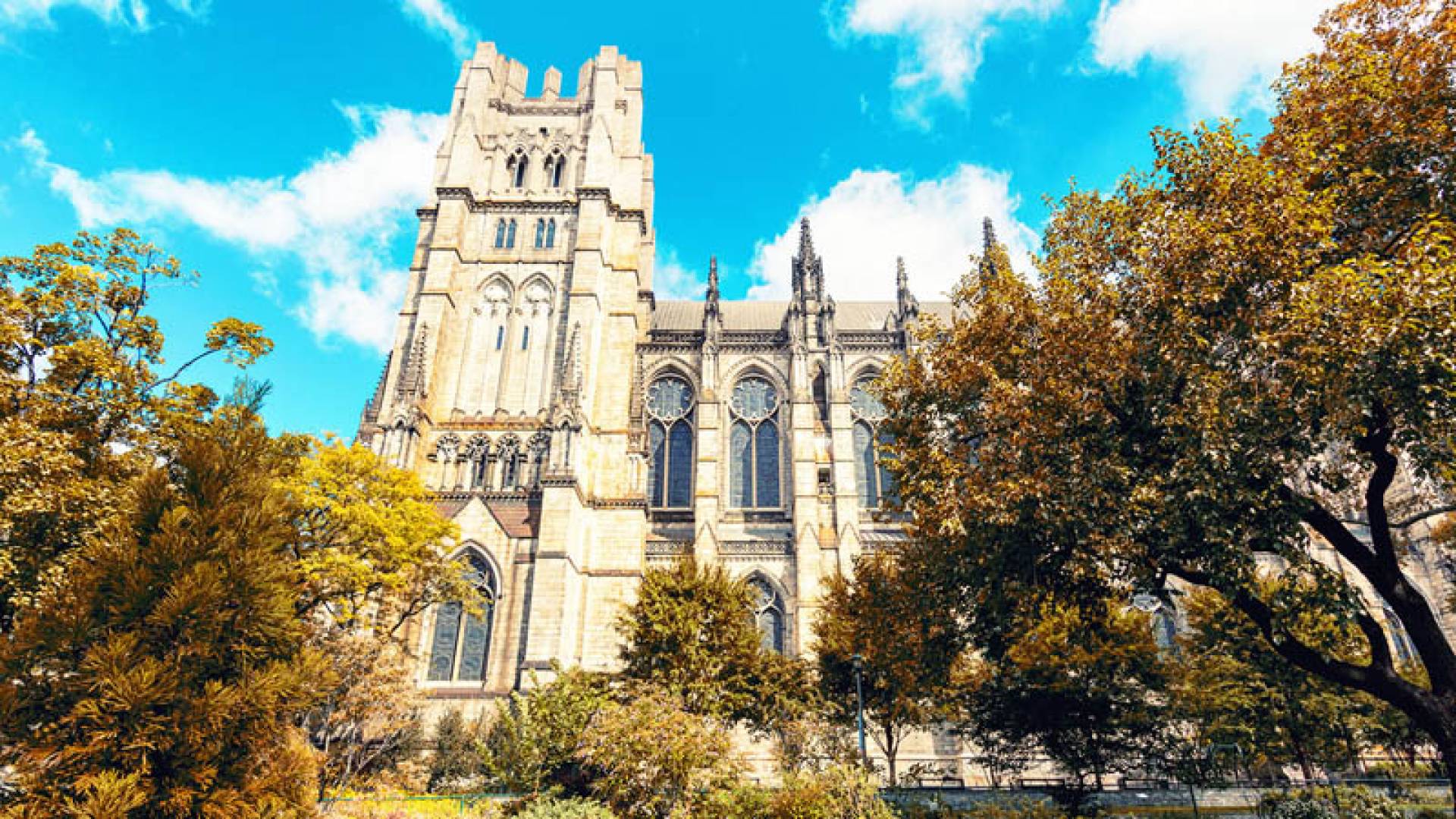 Audio File length: 2.09

Language: English
The Cathedral Church of Saint John is not only the largest Anglican cathedral in the city, but indeed perhaps in the world, disputing the top spot with Liverpool Cathedral.
So it's fair to say that the aspiration of Bishop Henry Codman Potter to found a cathedral able to rival the Roman Catholic St. Patrick's Cathedral has exceeded his expectations, and not only in terms of size… as you'll soon find out.
From the moment the first stone was laid, on 27 December 1892, the feast day of Saint John, to whom the church is consecrated, this colossal work has beaten all records – including the record for the longest-lasting construction work, still under way and with no precise completion date set.
The building work has always proceeded in fits and starts, interrupted by both World Wars and by the lack of funds, and although it restarted in the 1970s, it was halted again 20 years later.
The mayor of the time, understandably rather downhearted, joked that some of the great cathedrals of the past had been built in 500 years, while building work on this one had been going for "just" half a century!
And as if all this were not enough, in 2001, fire swept through part of the church, damaging part of the transept and the main organ, resulting in the closure of the Cathedral for seven years and adding a further chapter to the never-ending story of New York's "Sagrada Familia", the conclusion of which seems improbable!
AN INTERESTING FACT: In 1991, the famous architect Santiago Calatrava won an international competition for the completion of the building. His original project included the addition of a "bio-shelter" in which different types of plants would be grown underneath a large glass vault. Over the years, however, this original idea was gradually abandoned, joining all the other pipe dreams regarding a church destined to remain a work in progress for eternity, which has earned the tongue-in-cheek nickname of "St. John the Unfinished"!