STATUE OF LIBERTY, Battery Park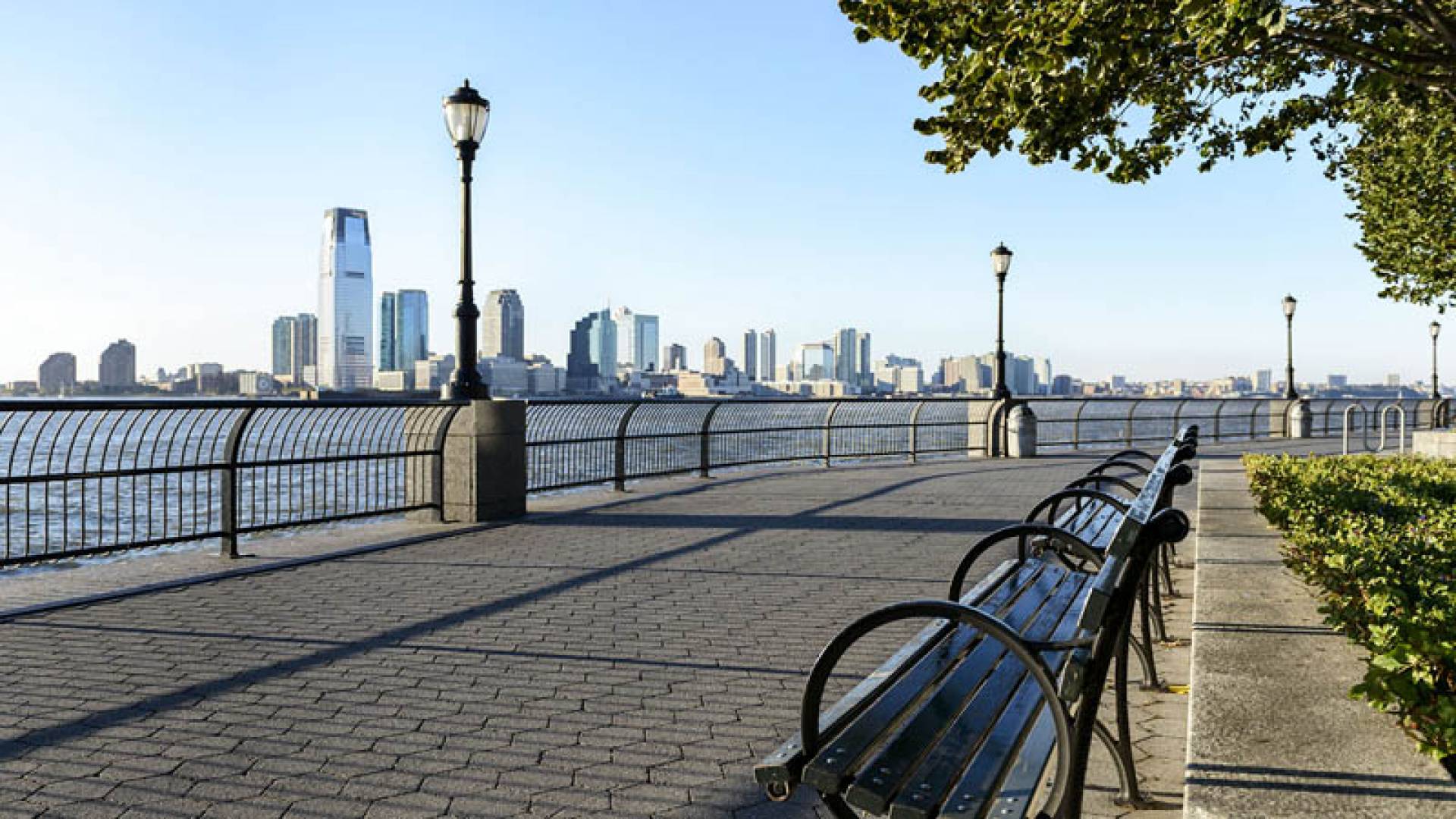 Audio File length: 2.20

Language: English
Battery Park is one of the oldest parks in New York. The name refers to the battery of cannons that in the 17th century defended the port of the original Dutch colony of New Amsterdam.
This initial settlement was expanded at the beginning of the 19th century, and, in preparation for the war of 1812, Castle Clinton was built, a semi-circular fortress that currently houses a visitor center and, most importantly, the ticket offices for the ferries to Liberty Island and Ellis Island.
So, if you're headed to these islands, you'll have to make your way in through the red brick walls of this military construction and breathe in the atmosphere of the stories it has to tell – and there are plenty of them, as you'll soon discover. Once it lost its strategic importance, it was used first as a theater – the finest in the USA, it seems – and then as a reception center for immigrants, pending the building of the much larger one on Ellis Island. And at the end of the 19th century, it was even used to house the much-loved New York Aquarium, one of the first in the United States.
In addition to this main building, you'll find a variety of other monuments and memorials scattered around Battery Park, dedicated to famous characters and heroes from all periods of history.
Now press pause and head to the Seaglass Carousel.
This peculiar structure, popular with children of all ages, will surprise you right from the outside, with the distinctive spiral shape of its glass and steel pavilion, resembling the Nautilus. If you step inside, you'll really feel as if you're under the sea, surrounded by artificial fish, lit up with different colors, reminiscent of the bioluminescence of the ocean: a true underwater spectacle – and you won't even need to get wet!
AN INTERESTING FACT: the part of the park that looks onto the bay is occupied by "The Bosque", an authentic urban woodland planted with over 30,000 perennial plants. If you want to take a wander through it, watch out for the playful circular fountain, because here you may very well get wet!