STATUE OF LIBERTY, Staten Island Ferry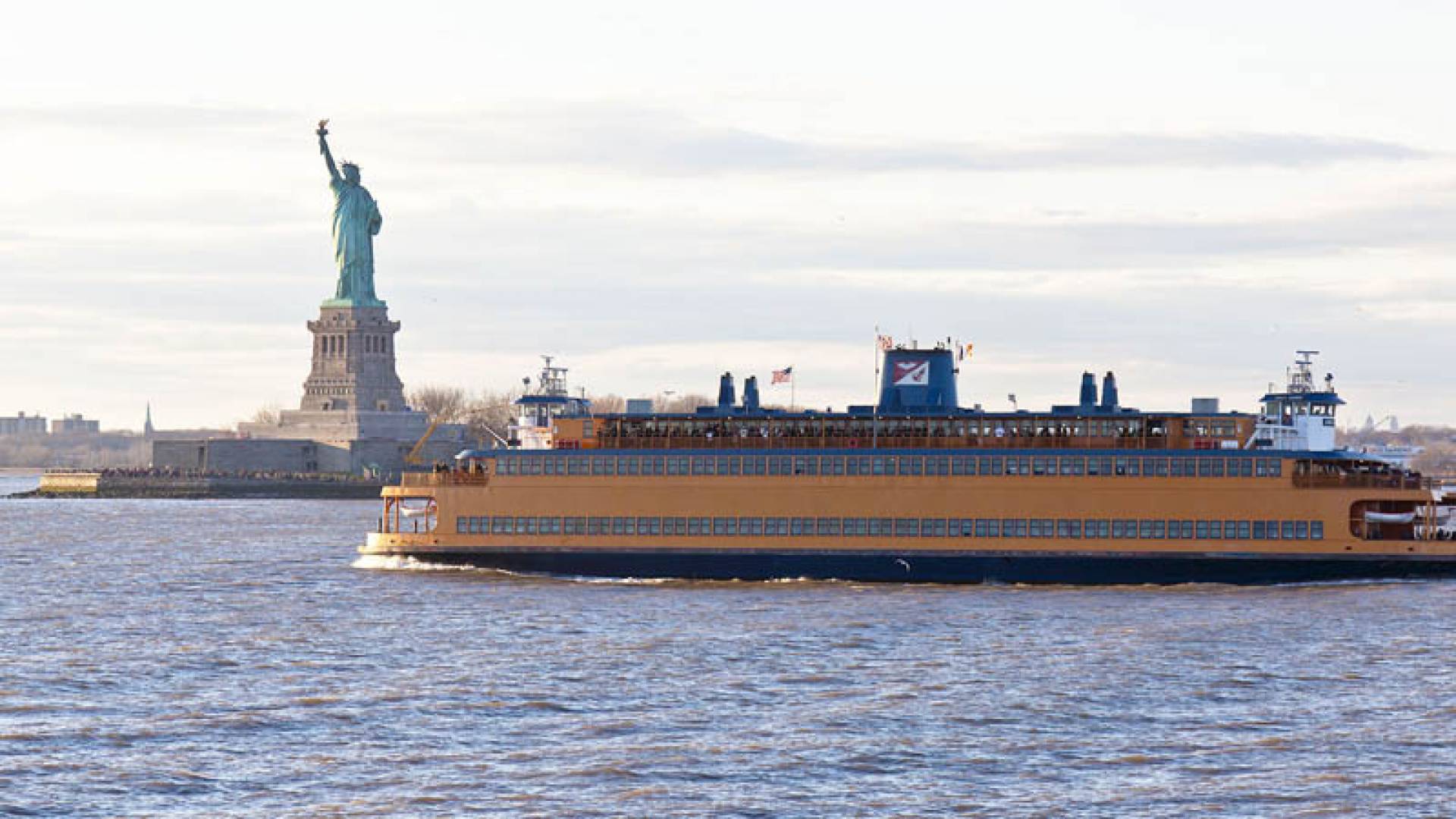 Audio File length: 2.03

Language: English
If you're not able to actually touch or climb the Statue of Liberty, an excellent alternative is to admire it from a distance, aboard the famous, orange Staten Island Ferry, which runs 24 hours a day and, in just under half an hour, transports commuters and thousands of tourists between Staten Island and Manhattan.
This passenger transport service initially used to cost half a dollar, but you'll be pleased to know the trip is now completely free!
So board the ferry, and weather permitting - and if you're wrapped up well enough - try to get a seat on the outside so you can take some great shots of "Lady Liberty" and the New York skyline.
Once you reach your destination, at St. George, you can turn around and head straight back, as most folk do, or you can tour the island and perhaps visit the Staten Island Museum, near the terminal.
Finally, you might like to know that this ferry first appeared in a Hollywood movie at the end of the 1950s, when a young Sophia Loren danced on the bridge with Jack Warden in "That Kind of Woman". From then on, it has appeared in numerous movie scenes, with one of the most recent being the spectacular efforts to save the people trapped inside the ferry in the latest "Spiderman" saga.
So don't worry: the ferry is perfectly safe, but should the unexpected happen, New York's favorite superhero is ready to step in and save the day!
AN INTERESTING FACT: in 2016, the artist Joe Reginella created a sculpture in memory of the victims of an incredible attack on one of these ferries, which was sunk by a giant octopus. Of course, it was all an elaborate hoax, which appeared on internet and in newspaper articles.
What is real, however, is the artwork he created, and, following restoration work carried out to repair the damage caused by the bitterly cold, winter weather, the 250-pound statue has been returned to its home in Battery Park, a monument to fake news at its most incredible!