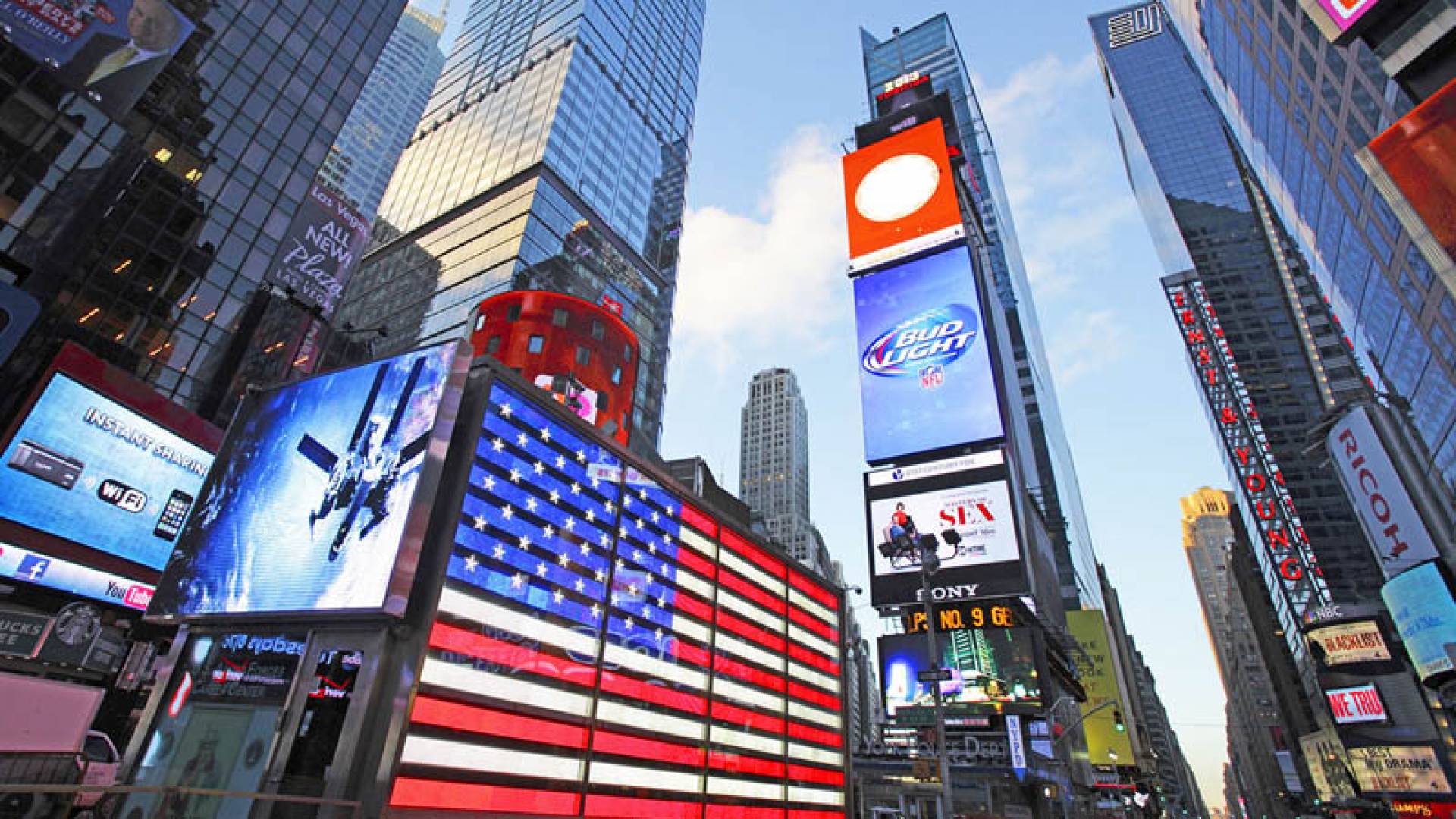 Audio File length: 2.20

Language: English
Times Square is one the most famous squares in New York, if not in the whole world!
The best time to enjoy it in all its glittering splendor is, of course, at dusk, when darkness begins to descend over the city and a new sun – created by thousands of lights and neon signs – rises over this chaotic square, which leaves no-one indifferent.
At the beginning of the 20th century, this area – known as Longacre Square and far from the commercial hub of Lower Manhattan – was just an ordinary thoroughfare. It was thanks to the tenacity of the builder of the New York subway, August Belmont, that this simple intersection gradually became the bustling, frantic heart of the city, as well as home to the legendary dream factory known as Broadway. This far-sighted entrepreneur managed to convince his friend Adolph Ocs, editor of the New York Times, to move the headquarters of the famous newspaper here, persuading him that this anonymous spot would soon acquire strategic importance, with the building of the subway station. And thus, between 1904 and 1905, the square became home not only to a subway station, but also to the sparkling One Times Square skyscraper, hosting the new offices of the popular daily, in honor of which the new square was re-named.
All you have to do now is join the crowds at this famous intersection, amid half-naked, guitar-strumming cowboys, smoking manholes and racing taxis and let yourself be carried away by the incredibly original, impressive stores and eateries that line the square, lit up by psychedelic neon signs that create a whirling vortex on the walls of the surrounding skyscrapers.
AN INTERESTING FACT: in 2007, the New York Times left its long-established offices in the square and moved a few blocks away to a spectacular, new 52-storey building, the fourth tallest in the city, designed by Renzo Piano: the New York Times Building. Despite this move, or we might say betrayal, the name of the square in honor of the famous newspaper remains unchanged.