TIMES SQUARE, Second Part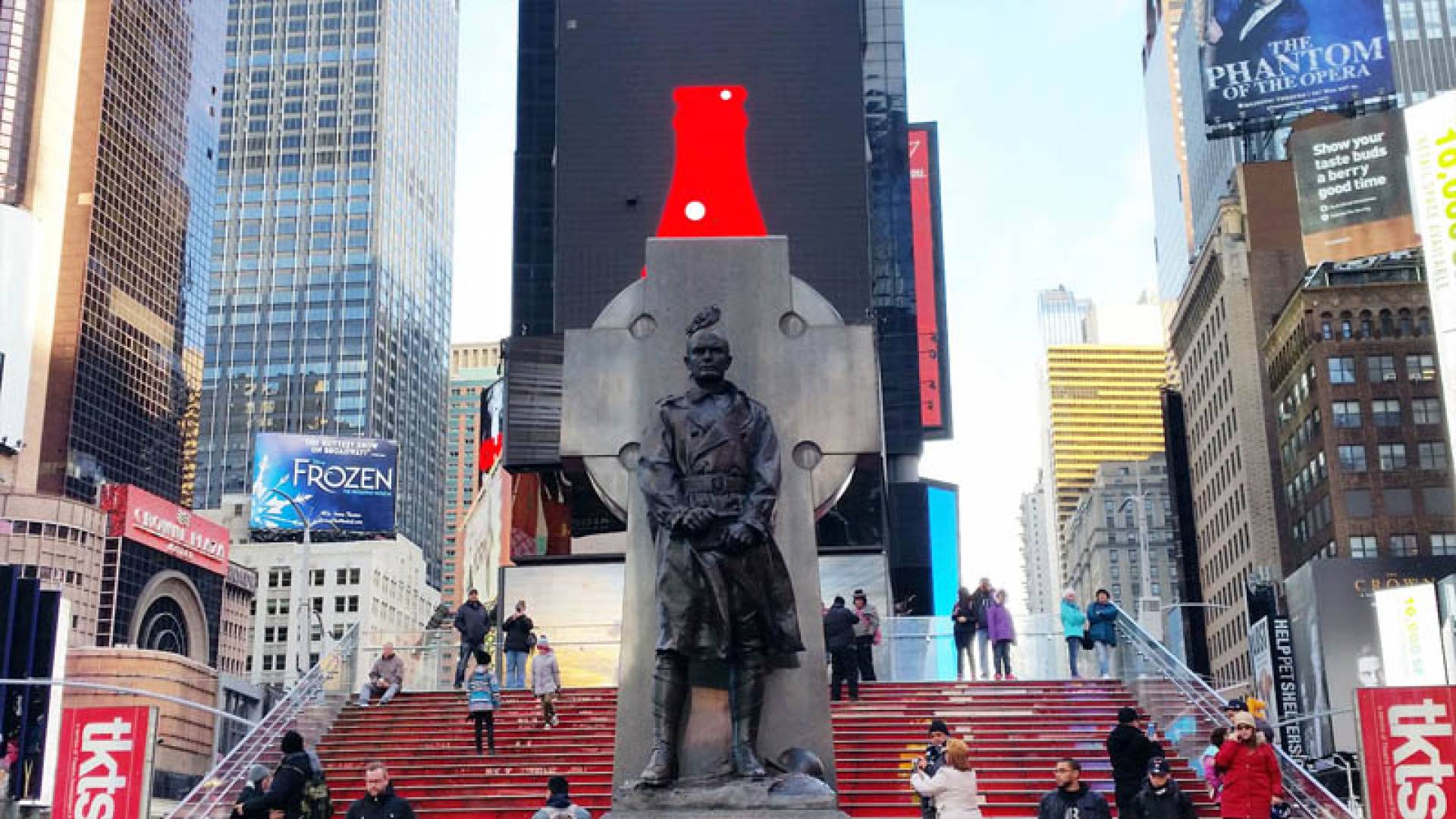 Audio File length: 2.30

Language: English
Among the various dazzling features here in Times Square, you will have noticed the huge red staircase rising up in the center of the square.
This is part of the original roof of the world's most renowned ticket booth, TKTS, famous for selling half-price tickets for any show playing in one of the nearby theatres; the only condition is that you must buy the ticket on the day of the show. That explains the long lines of both tourists and New Yorkers looking for such an appealing discount!
Times Square is the heart of the Theater District, better known as Broadway, the dream factory that in the 1920s began producing popular plays and musicals, reaching its peak in the 1940s with the arrival of great dramatists such as Tennessee Williams and Arthur Miller, and the creation of the prestigious Tony Awards.
However, the splendor of Broadway, and of Times Square, began to wear off in the 1970s, when the recession led to the appearance of drug dealers, prostitutes and criminals, as well as dens of iniquity, porn theaters and strip clubs. It was thanks to Mayor Giuliani that, with the dawn of the New Millennium, the area regained, and indeed enhanced, its former splendor.
There are many shows staged in the theaters all around the square, but the most famous show of all takes place right here in the open, before a cheering crowd. I'm talking about the New Year Party, featuring performances by well-known singers, leading up to the momentous countdown, when a huge, glittering crystal ball drops from the roof of One Times Square building.
Now press pause and walk to the building at the intersection of 43rd Street.
If you look closely, at the top you can see the spectacular centennial ball, created in celebration of the hundredth anniversary of the Times Square Ball Drop, the fun tradition I've just been talking about, inaugurated at this famous skyscraper on the night between 1907 and 1908.
AN INTERESTING FACT: the best-known picture of this square famous for its lights and color is, oddly enough, a black and white photo of a sailor passionately kissing a nurse to celebrate the end of the Second World War. Do you remember it?