UNION SQUARE, Presentation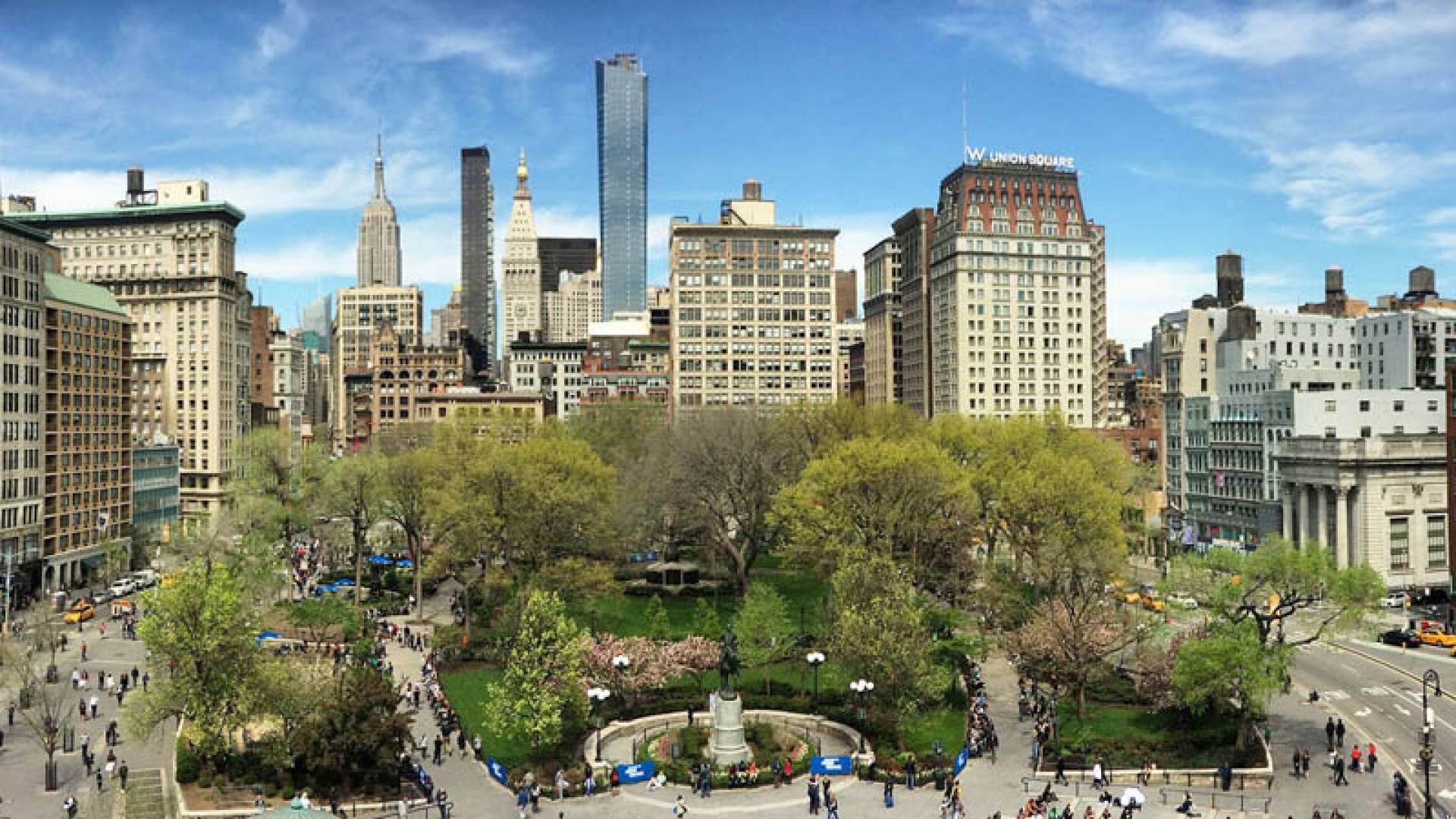 Audio File length: 2.33

Language: English
Union Square is one of the busiest squares in Manhattan, and true to its name, it is a meeting point that brings together all kinds of people, from students to businessmen, as well as street artists, preachers, skaters and chess players.
The square, with a little park in the center, is also home to a vibrant farmers' market, frequented by award-winning chefs and lovers of fine food. The produce on sale at the stalls varies from day to day.
Now press pause and head to One Union Square.
Do you see what's on the façade? The "Metronome" is a controversial work of art composed, on one side, of a huge digital clock, on which the first seven figures on the left show the current time, with hours, minutes, seconds and tenths of seconds, and the last seven, when read from right to left, show the time remaining in the day; on the other side are a series of gilded concentric circles and a sort of huge diagonal clock hand, and at the foot of the work is an enormous piece of bedrock.
As if all this were not enough, from time to time there are sudden jets of steam which come out of the central hole, as well as – in true Addams Family style – a huge bronze hand, a representation of the hand of the statue of George Washington, located in the park below...
The work, a metaphor of geological, solar, lunar, daily and momentary time, was met with indignation by New York Times readers, who, in the "letters to the editor" section, slammed the Metronome, describing it as a clear metaphor of a waste of time!
Before I go, an interesting fact: among the buildings around Union Square, stop to take a look at 33 West. The Decker Building is recognizable for its original style, featuring influences from both the Venetian and Islamic traditions. Such creative architecture seemed destined to be the home of a creative genius of an artist like Andy Warhol, who moved his famously eccentric studio "The Factory" here. Today, however, Warhol's amphetamine-driven, superstar entourage has been replaced by a much more innocuous store selling multi-colored candies for kids of all ages!