ARC DE TRIOMPHE, Introduction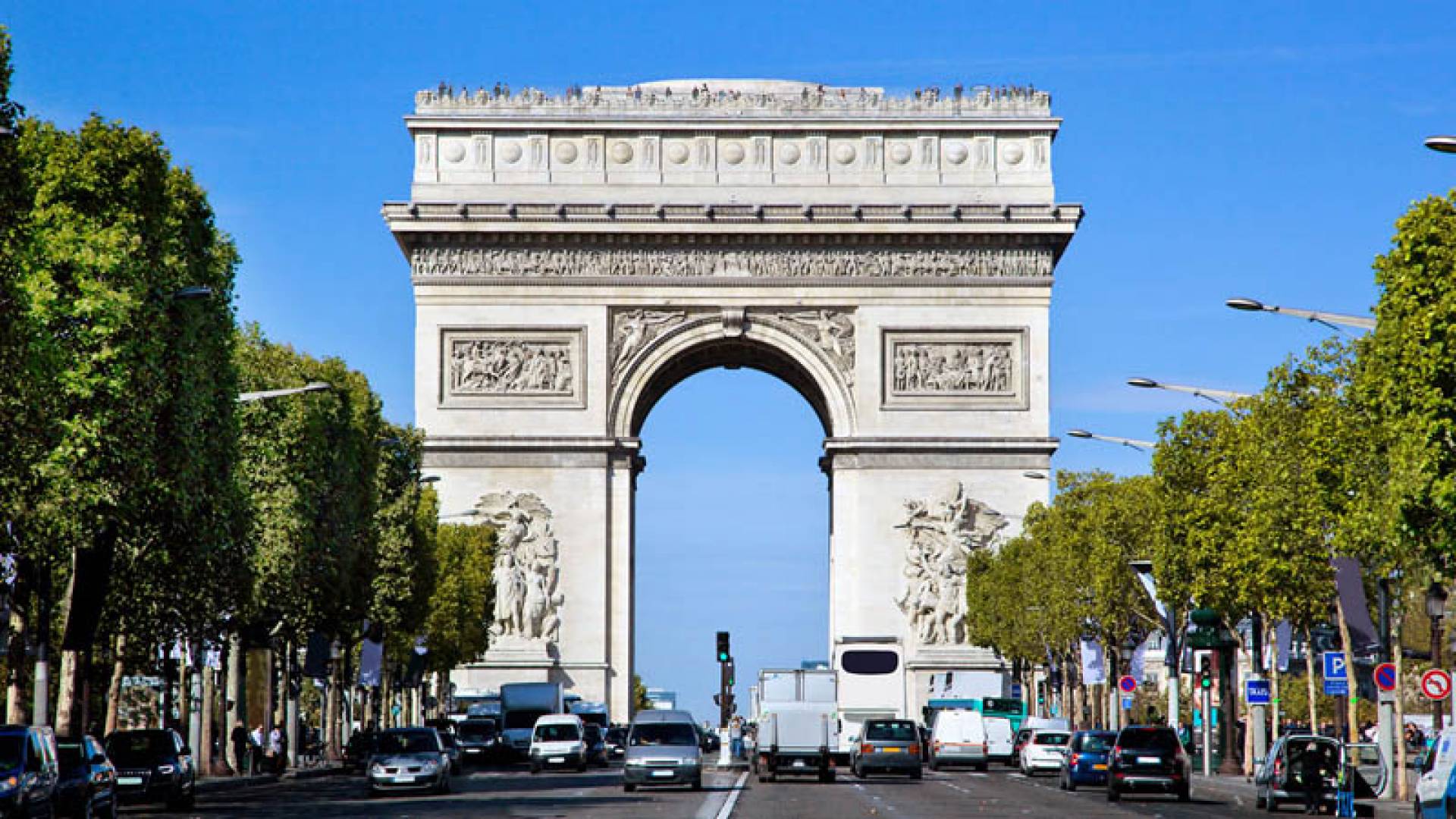 Audio File length: 2.52
Author: STEFANO ZUFFI E DAVIDE TORTORELLA

Language: English
The Arc de Triomphe is one of the most illustrious monuments in Paris!
You'll find it at the end of the Champs-Elysées, in the middle of the characteristic paved area of the Place de l'Étoile, now called "Place Charles de Gaulle". It's an interesting fact that this colossal monument was conceived by Napoleon Bonaparte after the great battle of Austerlitz to celebrate the victories of his army.
The first stone of this impressive monument, inspired by the Arch of Titus in Rome, was laid on 15 August 1806, Napoleon's birthday, although the work continued longer than expected, well after the exile and death of the emperor. There were several stumbling blocks, mainly the result of subsequent Napoleonic defeats, and different architects and sculptors changing the original design and decoration. The monument was finally completed 30 years later, under the reign of Louis Philippe, who decided to dedicate it to everyone who had fought for France, not just for the emperor.
You'll first be impressed by the size of the monument: 50 meters high, 45 meters wide and 22 meters deep. On the imposing vault, supported by four columns and two lateral arches, you will easily recognize signs of its military purpose.
To get closer to the base of the Arc de Triomphe, avoid crossing the broad roundabout where there is always heavy traffic, and take the pedestrian subway from the Champs-Elysées, or if you're approaching from the other side, from the Avenue de la Grande Armée. Standing in front of the side facing the Champs-Elysées, look at the left-hand column where can admire a high relief representing Le triomphe de 1810 (Triumph of 1810), surmounted by a bas-relief of "La bataille d'Aboukir le 25 juillet 1799" (Battle of Aboukir 25 July 1799). On the right-hand pillar you'll find the most famous high relief depicting "Le départ des volontaires de 1792"(Departure of the volunteers of 1792), better known as La Marseillaise, surmounted by a bas-relief, "Les funerailles du général Marceau du 20 séptembre 1796" (The funeral of General Marceau, 20 September 1796).
FUN FACT: If you're in Paris on 10 May or in early August, you have a good chance of seeing a unique spectacle: walk along the Champs Elysées at sunset, and you'll see the sun going down on the horizon, perfectly framed inside by the Arc de Triomphe for a few minutes!